In the footsteps of Harry Sargent
By Marg Powell, Specialist Library Technician, Metadata Services | 17 May 2015
In 2012 James Sargent's descendants retraced his World War 1 footprints in France and Flanders using his unit's War Diaryopen_in_new from the Australian War Memorial. Harry served with a little-documented corps - the Australian Light Railway Company.
Railway men from the Dominions were called to assist the allies rapidly expanding network in France and Flanders, to supply and support men fighting at the front and return the wounded to safety.
Originally formed in Australia as the 5th Section Railway unit. Men who were selected for the unit were to spend 6 weeks training in camp in Royal Park and Broadmeadows, Melbourne. When they embarked for England there were 3 officers and 266 other ranks.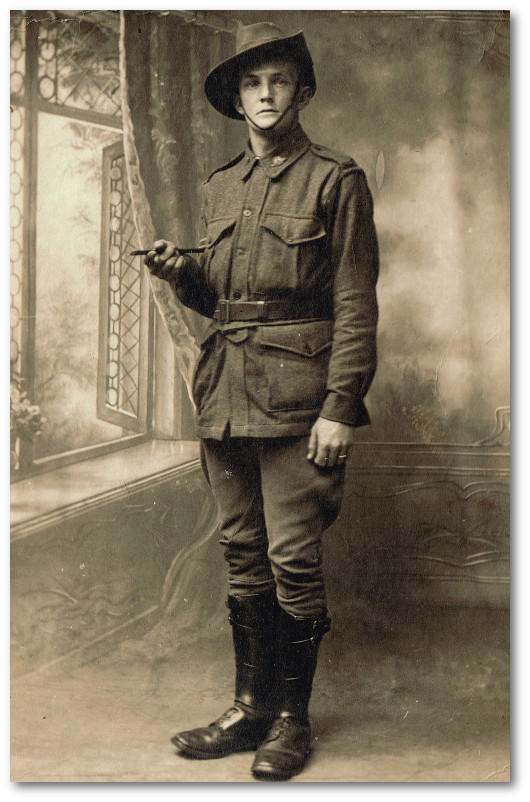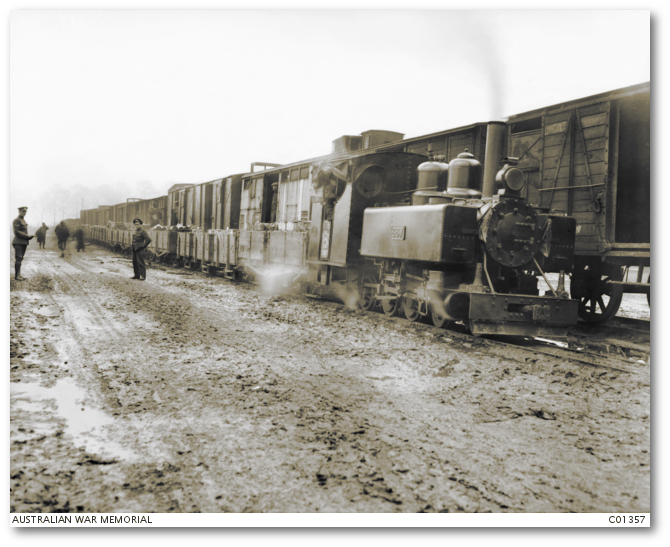 Australian War Memorial
The winter of 1917-1918 was bitter, hard felt by the troops , who were constantly under fire, transporting men, ammunition and supplies to where they were most needed.
Harry was accidentally injured in October 1917, his chest was crushed and face lacerated, but was returned to duty a few weeks later after recovering in hospital. However by mid 1918 his health had deteriorated, he contracted Measles, followed by Influenza and had started to experience seizures, it was decided to returned to him to Australia, just weeks after the armistice.
He arrived home in January 1919 and married his sweetheart Maude Watson two months later and returned to work with Queensland Railways as an engine driver.
In later times, his family proudly joined him on Anzac Day marches, and remember him as a their Anzac who served his country and his family so well.
Many thanks to his granddaughter Gail for sharing his story.
Marg Powell
QANZAC 100 Content Technician
State Library of Queensland
Comments
Your email address will not be published.
We welcome relevant, respectful comments.