Five loyal sons
By Marg Powell, Specialist Library Technician, Metadata Services | 27 August 2015
"I have no objection & am only pleased that I have another loyal son who is willing to offer his life to win the war ... He is my fifth son who has enlisted, two having paid the supreme sacrifice ... I have no more sons to send, only a little Boy aged 10 yrs at home"
This extraordinary statement was found attached to the service record of the fifth and last Homer son to enlist in 1918. Despite the loss of two sons already, the family, who in 1910 had emigrated from England, offered all they had in the Great War ... themselves.
Laurie Homer (Lauderdale George Homer 1893-1973), age 21 was the first son to enlist on 21st August 1914; he had already served 4 years with 1st Herefordshire Territorials before leaving England. Assigned to the 9th Infantry Battalion, Laurie was not considered medically fit for this fight and was discharged just two weeks later.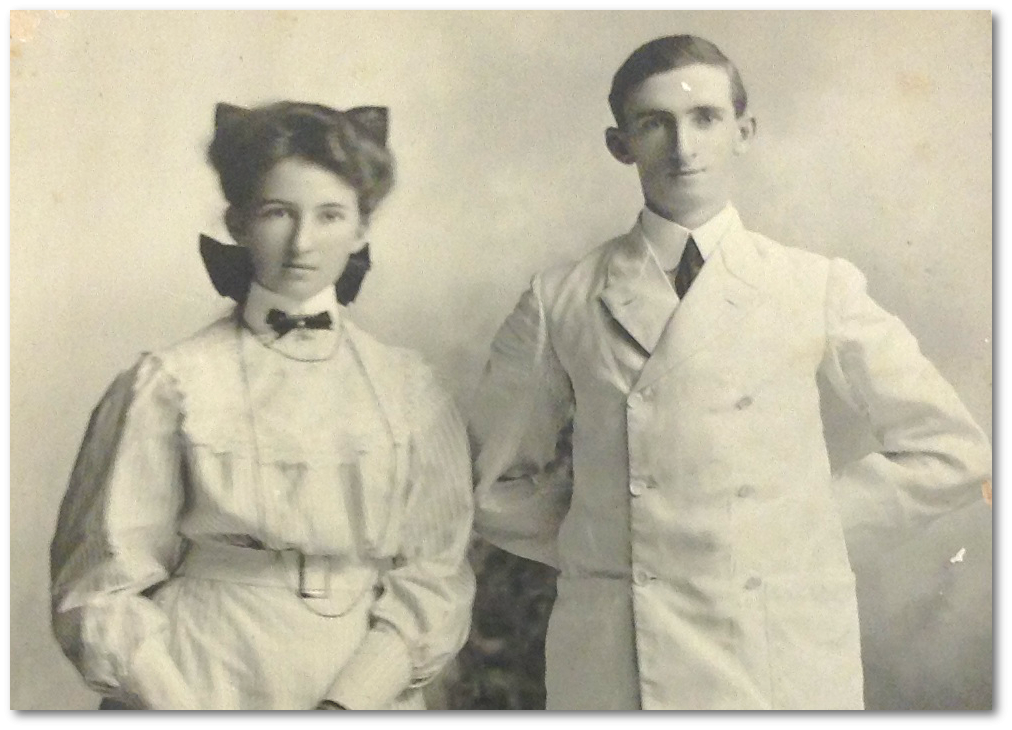 Harry Homer (Henry Raymond Homer, 1895-1915) was the next son to hear the call, aged 19 he enlisted on 19th November 1914. Assigned to the 2nd Light Horse Field Ambulance under the command of (Dr) Major David Gifford Croll, he was destined for Egypt and Gallipoli. Whilst in Egypt he transferred to the 7th Australian Field Ambulance before being deployed to the Peninsula.
Sadly Harry succumbed to jaundice and died in November 1915 and is buried at Lone Pine Memorial Cemetery. His brother Bert was with him at the last.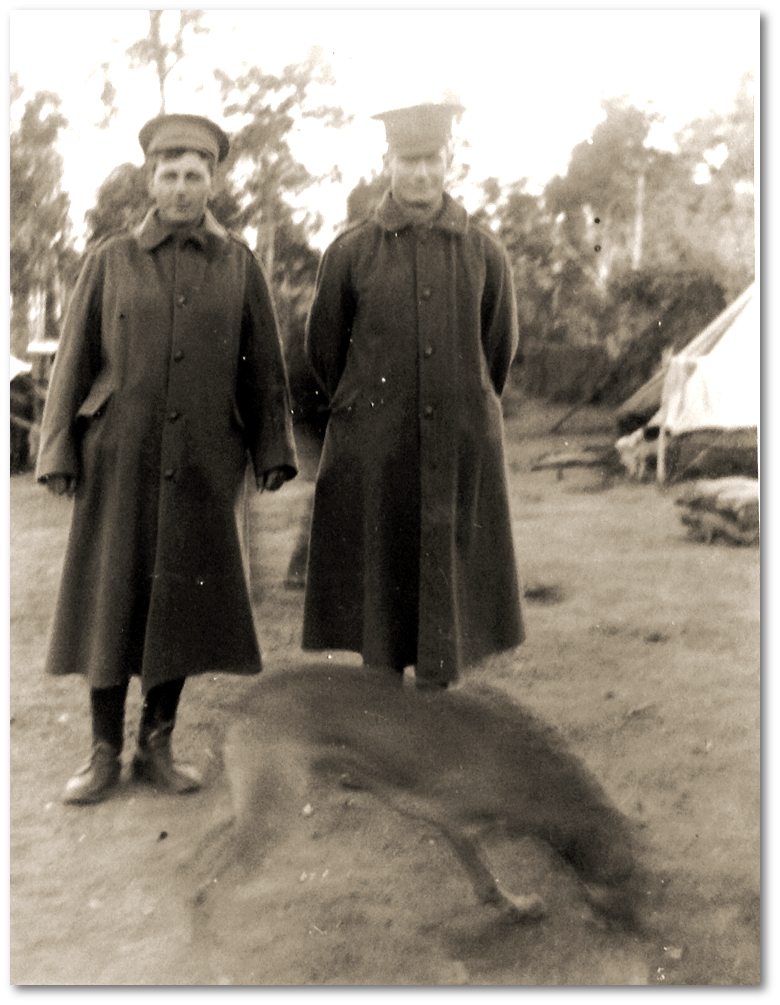 Bert Homer (Herbert William Homer 1894-1917) enlisted just a few months after Harry in February 1915 age 21. He left Brisbane with the 7th Australian Field Ambulance, A Section, commanded by (Dr) Robert Huxtable and alongside his mate Richard Keen. The unit gathered strength in Egypt before heading to Gallipoli; it was at this time that his brother Harry transferred to the same section, to serve alongside his brother.
Bert also suffered from jaundice and was evacuated to hospital on the island of Mudros, but recovered to return to duty just over a week later. The unit moved to serve in France, and in 1917 Bert transferred to the 26th Infantry Battalion. He was seriously wounded in action, and died in hospital in England in June 1917. He was awarded the Military Medal for his actions. His brother Ernest was in England at this time and was able to attend his funeral.
Ernest Thomas Homer (1897-1960), aged 19 enlisted in February 1916, just as his brother Bert would have been getting ready to go to France. He was assigned to the 22nd Reinforcements of the AMC and when he arrived in England transferred to the family favourite 7th Australian Field Ambulance. Like many of his contemporaries Ernest contracted pleurisy. Upper respiratory diseases were rife in France and pleurisy was also one of the effects of gas-poisoning.
Ernest was evacuated to England where he was granted extended leave to attend his brother Bert's funeral at Brookwood Cemetery, Surrey on 5th June 1917. Ernest was returned to his family Australia in March 1918, medically unfit.
Fred Homer (Alfred Charles Homer 1899-1950) was the last son to enlist, aged 19 his mother's declaration attests to her willingness to let him join. In July 1918 Fred was assigned to the 5th General Service Reinforcements and left Australia in September. Ten days after he arrived in Egypt the Armistice of Mudros was signed, ending hostilities between the Ottoman Empire and the Allies of the First World War.
Fred remained at AIF Headquarters where he was attached to the Canteen Services, which made available supplies through bulk stores, snack bars, and banking services. Profits were often distributed to units to enhance facilities and entertainment opportunities for servicemen and women. Fred eventually returned to Brisbane in April 1920, and became involved in the budding musical and artistic societies of the time.
The father of them all, Benjamin 'George' Homer (1864-1946) served in his own way, by returning to England where he was engaged in the manufacture of munitions.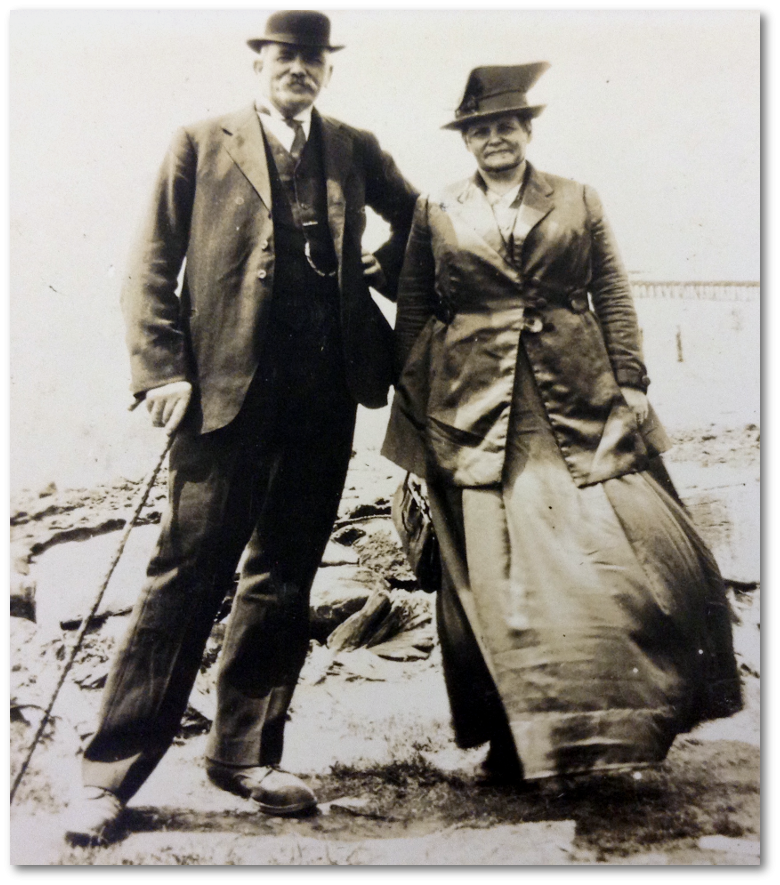 Their mother Elizabeth 'Sarah' Homer died in 1921; she would have seen the last of her sons return home. How proud must her husband George have been to donate the papers and diary of two of his sons who 'paid the supreme sacrifice' to the Australian War Memorial.
The story of the Homer Brothers has been revealed through an album of images of friends and relatives dear to the Caldwell family.
They honoured and remembered those who served, by retaining images and clippings that record their fates, including the one above, which is of their drawing room, and in pride of place is the portrait of the ill-fated Harry Homer (with his sister) who died at Gallipoli in November 1915.
Further reading:
Judy Gilloway, QANZAC 100 Volunteer, State Library of Queensland
Comments
Your email address will not be published.
We welcome relevant, respectful comments.