First World War billboard at State Library of Queensland
By JOL Admin | 4 April 2018
QANZAC100 billboard at State Library of Queensland, 2018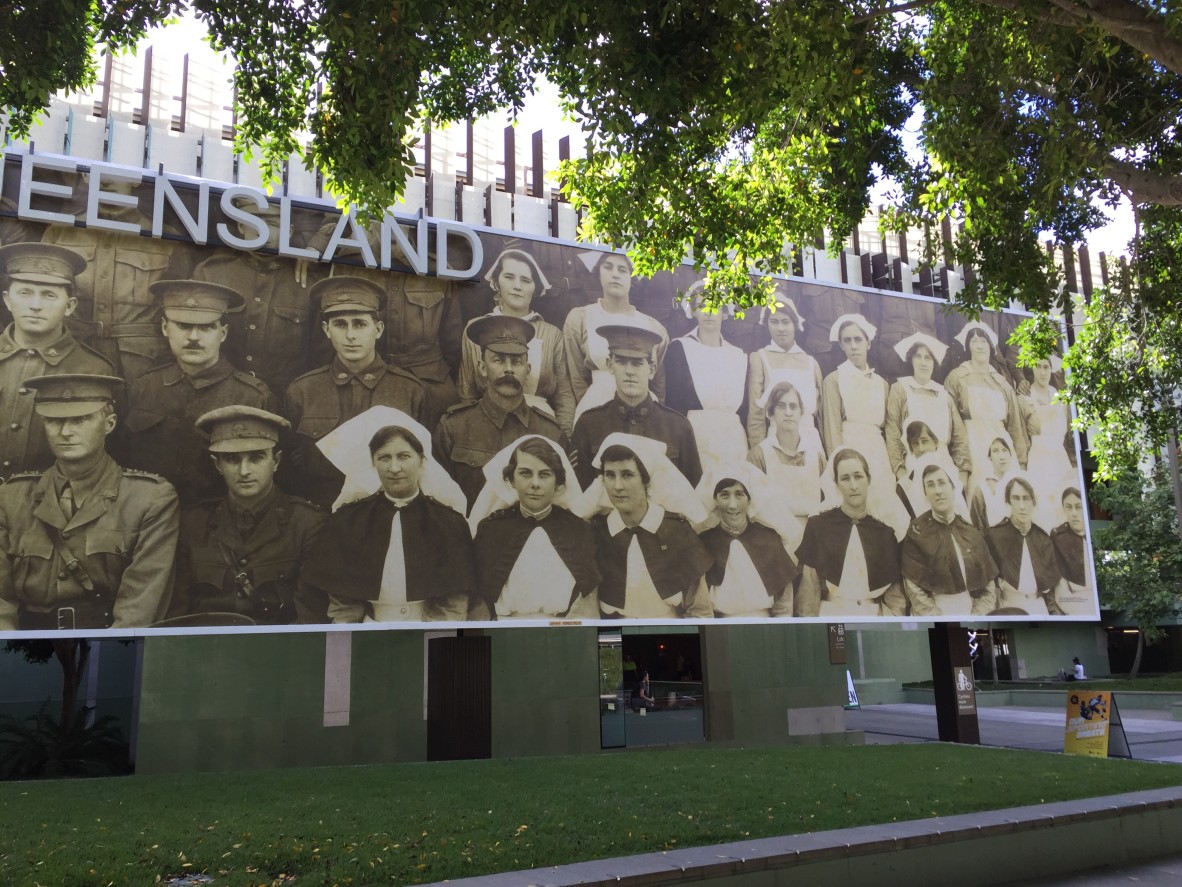 QANZAC100 billboard at State Library of Queensland, 2018
Inside the ward at Kangaroo Point Hospital Brisbane 1916, John Oxley Library, State Library of Queensland, Neg. 6801-0002-0009
Panorama of Medical and Nursing Staff at Yungaba, Kangaroo Point Military Hospital 1917, John Oxley Library, State Library of Queensland, Acc. 29250
Panorama of Medical and Nursing Staff at Yungaba, Kangaroo Point Military Hospital 1917, John Oxley Library, State Library of Queensland, Acc. 29250
Built in 1887, Yungaba is a heritage-listed building at 102 Main Street, Kangaroo Point, Brisbane. Originally established as an immigration centre, Yungaba received its first immigrants in 1888, but during periods of reduced immigration, the centre was used for a variety of other purposes. In the depression of the 1890s it became an employment agency and temporary refuge for the destitute. In 1901 it served as a reception centre for soldiers returning from the Boer War, and was requisitioned for use as a military hospital during both the First and Second World Wars. Known variously as Yungaba Immigration Depot, Immigration Barracks, and No.6 Australian General Hospital, Yungaba was added to the Queensland Heritage Register on 21 October 1992.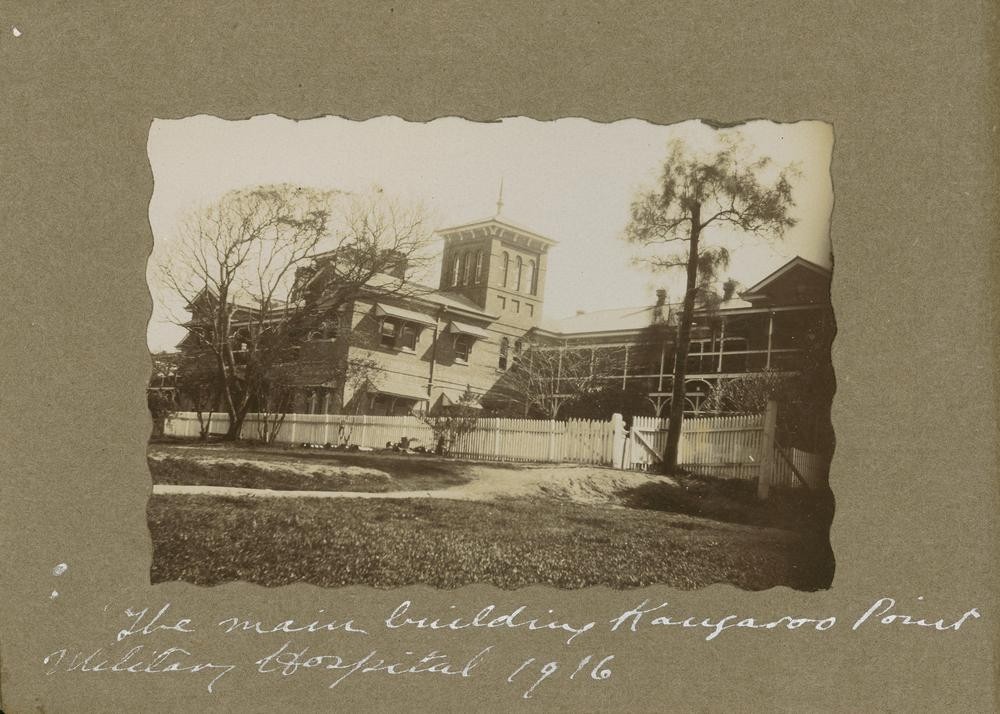 Main building of Kangaroo Point Military Hospital Brisbane, John Oxley Library, State Library of Queensland Neg: 6801-0001-0007
State Library of Queensland billboard
State Library of Queensland billboard
Comments
Your email address will not be published.
We welcome relevant, respectful comments.