Finding Family Blong Yu Mi
By JOL Admin | 12 April 2013
Guest blogger: Sonia Minniecon, Co-founder, Blackbird - Finding Family Blong Yu Mi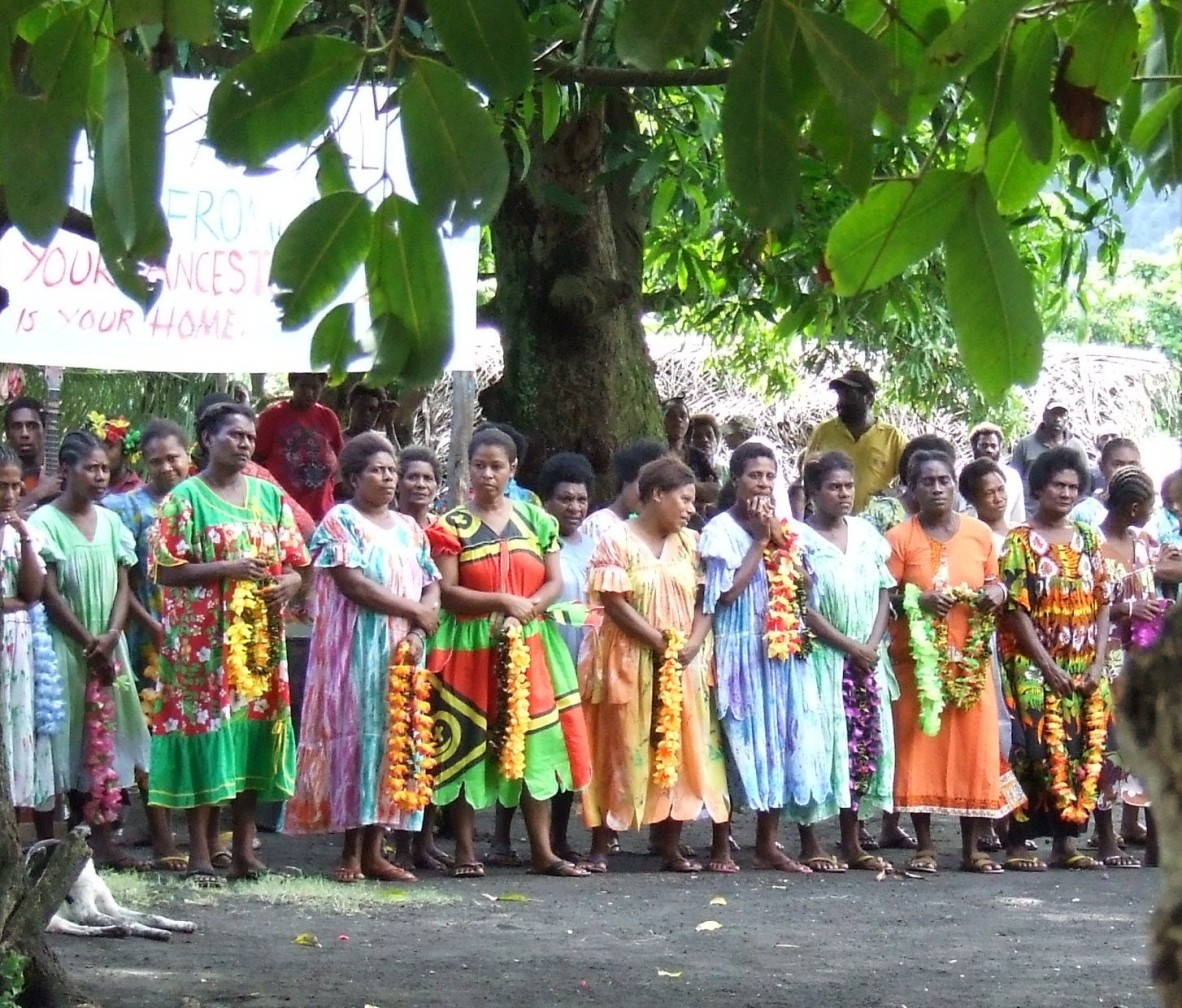 Minniecon Family welcome home ceremony, Ambrym Island, Vanuatu.
About twenty years ago I began my journey to Find my family, I'm still on it, but this is what I have found so far.
I am a descendant of the Kabi Kabi people of South East Queensland. I am also a descendant of the people of Vanuatu, belonging to four different Island groups. I am in Queensland because my grandparents were "Blackbirded" taken as slave labour from their island homes, to Queensland to work particularly in the sugar industry, but many other primary industries which has certainly made Queensland what it is today.
After 40 years of the labour trade, many were forced to return when the government of the day decided that the "Islanders" were to be deported back to their home islands and could no longer work in Queensland. However, my family remained, this may have been due to the fact that they had established families, and had been in the country for some time. One of my grandfathers' married an Aboriginal woman, the others marrying other Islanders.
My first reconnection was with the family of my paternal grandfather, James Minniecon. We travelled to Ambrym Island, Vanuatu to see where and how my grandfather lived. This was a life changing event. I was amazed to see the faces that are so familiar and to hear names that we still maintain that are custom names. Also, learn a culture that does not exist with me in Australia and to begin to learn the language of my grandfather. I was also amazed to come from a family, a culture ,whose values and beliefs are strongly engrained in their daily existence. They still maintain ceremonies and customs from hundreds of years ago. They still build wooden canoes, they maintain their language and sing their songs and tell their stories.
Sonia Minniecon's custom naming ceremony.
The islands where I am from still do not have clean running water, electricity, adequate health or education services, many people live in poverty. What hit me the hardest is that many people over there live in wonder what happened to their Father, Uncle, Brother, Sister or other family, who was taken. The other side of the "Blackbirding" trade. They too are looking to reconnect with their family here in Queensland.
Maureen Minniecon connects with Wesser family from Santo Island, Vanuatu
I must admit, the way in which my grandparents were taken, bribed or stolen from their homes as children is unfathomable for me to understand, however our family, led by the strength of these people our elders, their culture, values and hard work have enabled us to improve our lives and those of the generations to come. Through everything they have endured, our people still remain happy. Reconnecting with each other makes us even happier.
This year Blackbird International are holding Finding Family Blong Yu Mi Workshops throughout Queensland to assist other descendants of South Sea Islanders, in their search to reconnect with their family. If you would like to attend a workshop or request a workshop or assistance to help find family, please contact me, Sonia Minniecon by emailing family@blackbird.vu.
Comments
Your email address will not be published.
We welcome relevant, respectful comments.