Family history: help for Forgotten Australians
By Stephanie Ryan | 7 December 2012
A useful website, Find & Connect Australia, offers help for British child migrants and those raised in children's homes in Australia, wanting to trace their personal history.
Resources include institutions' records, photographs, newspaper articles and current support assistance. Personal information, other than what is publicly available, is not on the web but may be accessed from government, church and other records by those affected.
A lot of help is available. There are examples to show search terms, opportunities to ask questions by email, phone or in writing as well as information about support groups. Those experienced in accessing personal records are available to help those searching. Contact details are on the web.
Provide feedback to help make the website more useful to you. The site is changing frequently in order to be more informative and easier to use.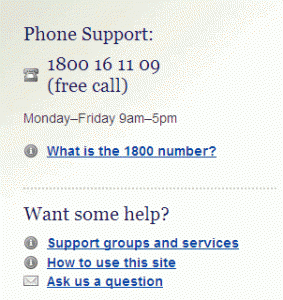 The layout makes it quite simple to see what is available for you. See the top bar under the title on the homepage for more options. The glossary helps to explain terms used such as 'Forgotten Australians'. The centre of the homepage provides a search box but the side of the page offers more opportunities to find information. Where there is blue printing with underlining there are more options to explore further on a subject.
State Library of Queensland has a number of resources including documents, photographs and books which might be of interest. The One Search catalogue may be searched online and information guides such as Orphanages, institutions and child migrants may also help.
Stephanie Ryan, Senior Librarian Family History
Comments
Your email address will not be published.
We welcome relevant, respectful comments.