Exceptional Australian writers revealed as Queensland Literary Awards finalists
By Administrator | 5 September 2018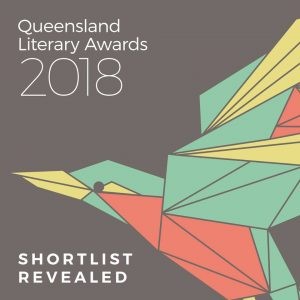 The Queensland Literary Awards recognise the literary achievements of published Queensland and Australian authors and celebrate and promote contemporary Australian books and writing. Awards are presented in categories for published works and include development awards and prizes for young and emerging writers and unpublished manuscripts.
Above: Some of the books nominated for the 2018 Queensland Literary Awards.
State Library of Queensland proudly manages the Queensland Literary Awards in collaboration with sponsors, industry partners and the writing community.
The shortlists for the Queensland Literary Awards were announced on 31 August. Eight titles were selected from all the titles submitted. Congratulations to the 2018 finalists!
Thirteen award categories include fiction, non-fiction, poetry, short story digital literacy, young publishers and writers, and the unpublished indigenous writer's award. This year marks 30
years of the David Unaipon Award for an Unpublished Indigenous Writer. Read the guidelines here.
The QLA aims to:



raise the profile of Queensland writers and outstanding books by Australian authors


build connections with readers, the literary community and supporters


attract investment in writers through cash prizes, Fellowships and paid professional development


Vote Now!
Here is the link to The Courier-Mail People's Choice Queensland Book of the Year. Let literary fans know that they are invited to view the shortlist of popular titles and cast their vote for their favourite book by a Queensland author.
Voting closes on at 5 pm Monday 1 October, 2018.
The award winners will be announced at the Queensland Literary Awards ceremony to be held at State Library of Queensland on Tuesday 23 October. Livestream of the ceremony will be broadcast from 6.30pm.
Comments
Your email address will not be published.
We welcome relevant, respectful comments.