Eric MORGAN #Q23940
By Marg Powel & Des Crump | 12 January 2018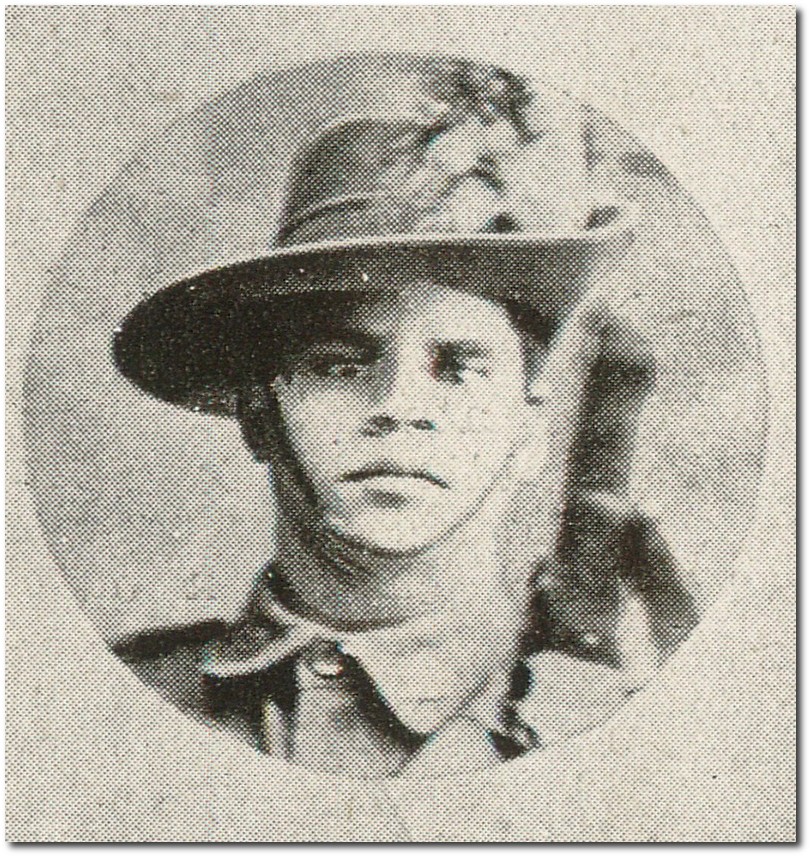 Eric Morgan, The Queenslander Pictorial, 1918
Indigenous Australian, Eric Morgan, 7th Queensland Reinforcements
Eric Morgan, was born in Innisfail in 1899 and was working as a stockman at Hillgrove Station, near Charters Towers when he enlisted 8 July 1918, just 19 years old. Due to his youth, his father John (Jack) Morgan, was required to sign his enlistment papers, giving his consent for Eric to enlist for 'Active Service Abroad'.
Morgan commenced training at Rifle Range Camp, Enoggera and had been granted 10 days 'home leave' in August anticipating the unit's departure for overseas. His skills as a horseman were recognised when he was allotted to the Reinforcements bound for Egypt and to bolster the Light Horse Regiments.
With departure imminent Morgan had his photograph taken at the tent studios outside the training camp in Enoggera, which was published in The Queenslander Pictorial, early in November 1918.
Unfortunately due to the declaration of peace in November 1918, those still in Australia were discharged and Eric was released from his commitment to the AIF in December that year.
Read more ...
The information in this blog post has been researched by State Library staff and volunteers, it is based on available information at this time. If you have more information that you would like to share or further research uncovers new findings, this post will be updated.
Comments
Your email address will not be published.
We welcome relevant, respectful comments.