Emerald State High School death penny Historypin project
By JOL Admin | 23 November 2017
One of the next of kin memorial plaques in State Library's collection, part of the Cyril Andrew Burdeu Papers, Acc. OM65-30/4
Emerald State High School teacher, Leanne Ross, began collecting Death Pennies with her Year 9 History class, for a special research project. A Historypin collection titled The Death Penny project was created, to bring into focus the lives of the servicemen who fought and fell during the First World War.
"As a part of our year 9 history studies, we decided to research the lives of the men whose names are cast on a number of these World War memorial plaques, or "death pennies" as they came to be known. Working in small groups, our class researched the lives of the enlisted, the battles the men fought in and the events surrounding their deaths."
Part of Emerald State High School's Death Penny Historypin project
The Dead Man's Penny is a commemorative item that was usually given to the next of kin of the men and women who died during the First World War. The bronze medallions feature an image of Lady Britannia surrounded by two dolphins and a lion, (representing Britain's sea power and Britain, respectively) standing over a defeated eagle (symbolising Germany). On the outer edge of the medallion are the words 'He died for freedom and honour'. The deceased soldier's name appears with no rank, unit or decorations provided, to show equality of their sacrifice.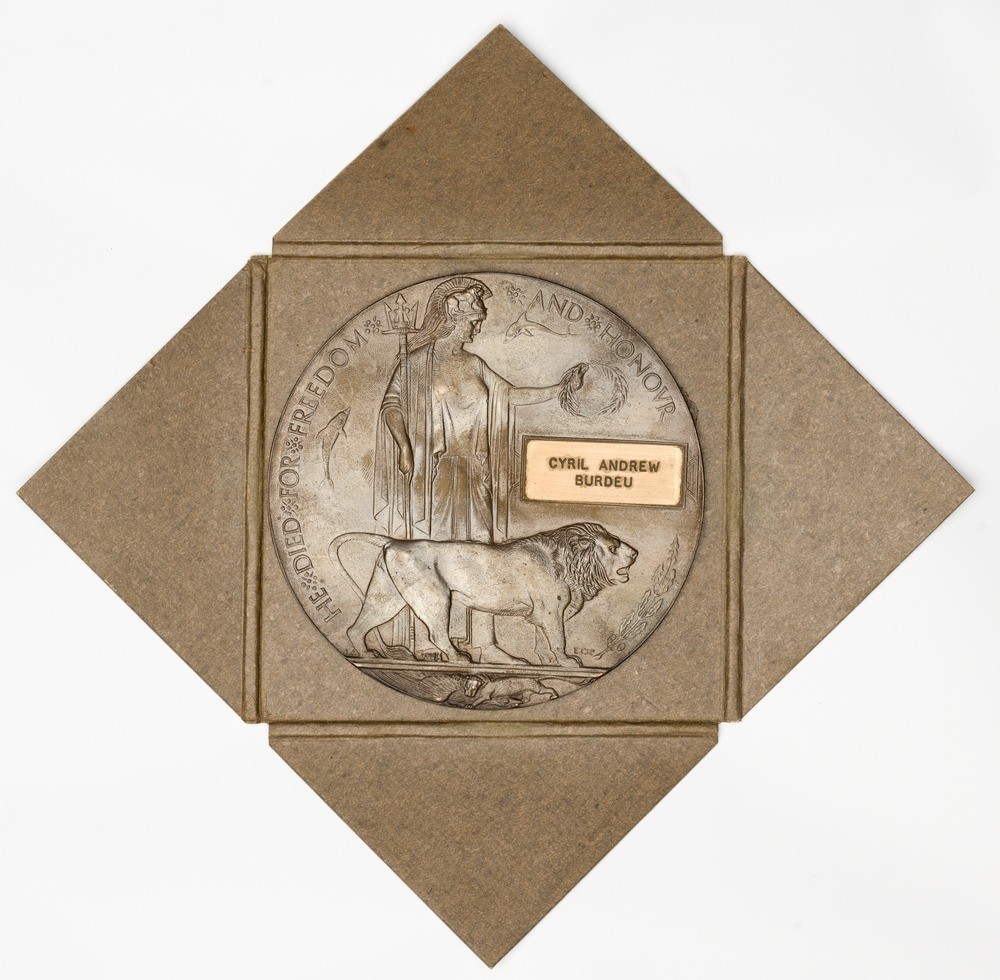 Next of kin memorial plaque in its original packaging, opened, Acc. OM65-30/4
"Each of the memorial plaques has been purchased and are now on display in our school. We wanted to make sure that the names of the men weren't forgotten and although they aren't local soldiers, their service is still being honoured by our school. This memorial to the men who served will contribute to our extensive collection of war memorabilia, which also includes a vest pocket camera, an officer's fold up cot, children's toys, gas masks, an SRD jug and Princess Mary tin with most of its original contents."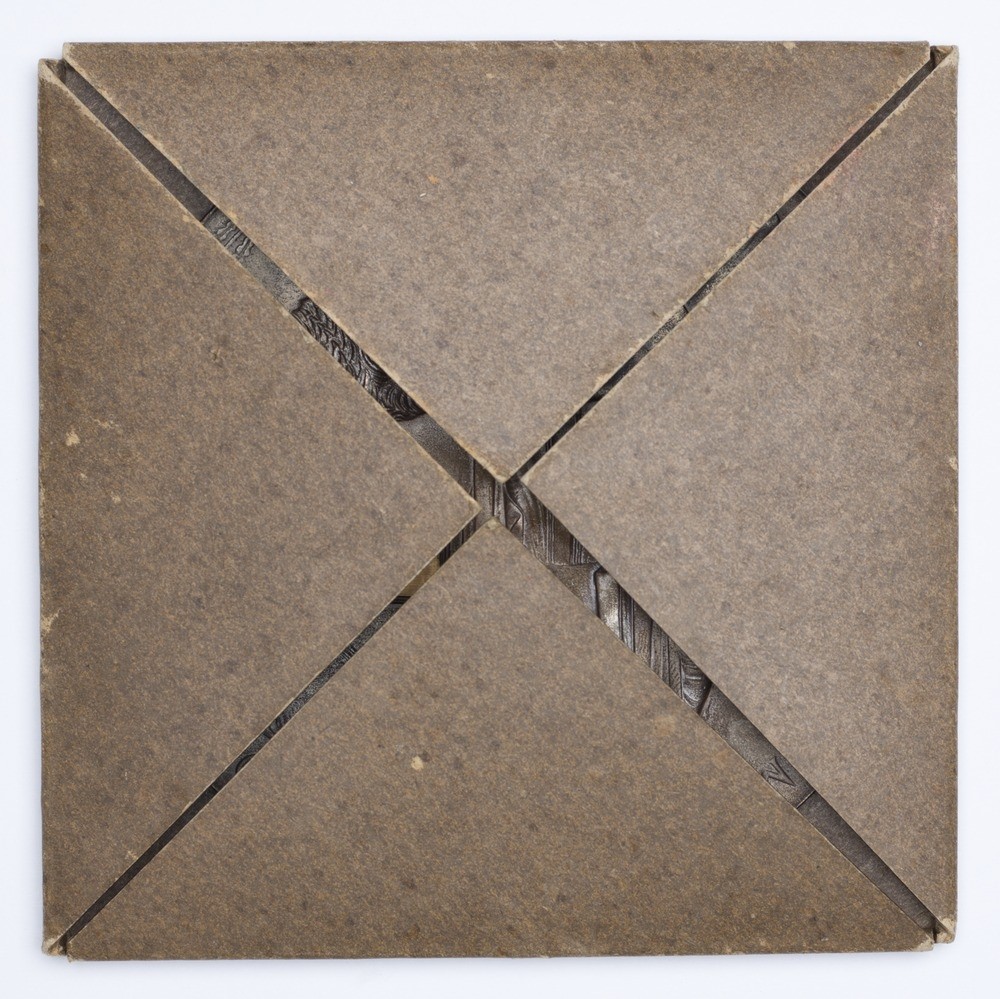 Next of kin memorial plaque, in original packaging, Acc. OM65-30/4
The Death Penny project recently won Best Use of Technology in the DVA Anzac Competition.
This is a nationwide competition, so congratulations to Emerald State High School, teacher Leanne Ross and her Year 9 students, on this great achievement in the special category of technology. Leanne kindly credits the State Library of Queensland (SLQ) for helping them win, by introducing her to Historypin and its capabilities earlier this year. "Thank you so much for all your help with this – I have purchased more Pennies and will be getting my junior class to keep adding to the collection. I just thought you'd love to know that SLQ helped us win."
Some of the prize money will be used to purchase a cabinet to display the collection of Death Pennies that Leanne has collected for her Year 9 class, and they are looking forward to adding more Death Pennies to their collection. "Our generation has never faced a global conflict, yet we have come to understand our responsibility as custodians of the lives and memories of those who served and died for our country."
Amanda Garske - Project Officer, QANZAC100 Inquiring Minds, State Library of Queensland
Comments
Your email address will not be published.
We welcome relevant, respectful comments.