Election Ephemera 2013
By Administrator | 23 August 2013
With a federal election just around the corner State Library of Queensland is once again asking the people of Queensland to vote 1 for the historical record.
The John Oxley Library is on the hunt for election ephemera - and in keeping with tradition, we're aiming to cover all Queensland electorates - that means every party, every candidate and every seat. We are particularly keen to spread the message to Queensland voters in regional areas, given our experience that non metropolitan electorates are much more difficult to cover than their city counterparts.
The term ephemera when applied to election materials describes any item produced by a political party or group in the interests of promoting its campaign message. It encompasses the mail-outs from political parties, interest groups and community organisations which tend to fill up our letterboxes in the weeks leading up to election day, as well as the how-to-vote cards we pick up or reject on the way to the voting booth. It also includes (but is not limited to) posters, signage, flyers, carry bags, calendars, stickers, t-shirts, magnets and any other object which promotes a political message.
And now that we're in election mode it's worth noting that the SLQ is also interested in ephemera from past elections, providing that it relates to Queensland. While SLQ holds election materials dating back to the early 1900s - when issues such as food safety and wages were critical concerns - there are some periods, the forties, fifties and sixties for example, which are not as well covered as we'd like.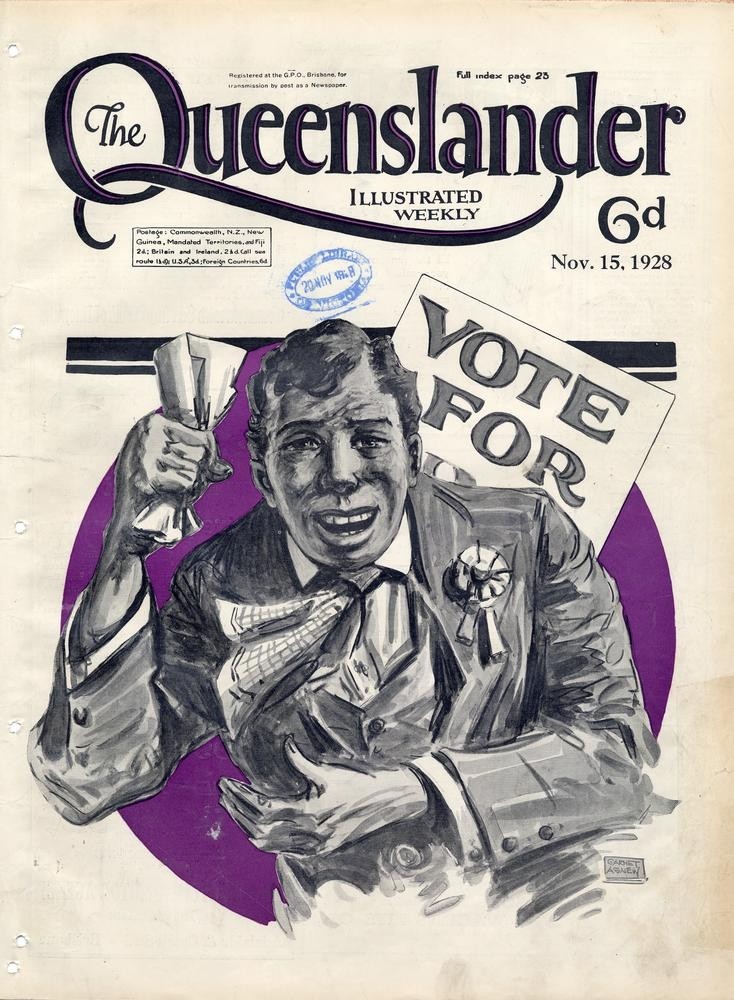 Comments
Your email address will not be published.
We welcome relevant, respectful comments.