From the editor's desk...
By JOL Admin | 3 March 2014
Queensland Performing Arts Complex promotes the 150th anniversary of the arrival of South Sea Islanders to Queensland.
I knew, at the beginning of 2013, that the year ahead was going to be an important one for the Australian South Sea Islander Community. The 150th anniversary in Queensland, was a milestone that needed to be marked in history forever. It was a time for our ancestors to be remembered, our history to be acknowledged and to make sure our stories could continue to be shared – a time to remember the not so well known Australian South Sea Islander history, heritage and culture.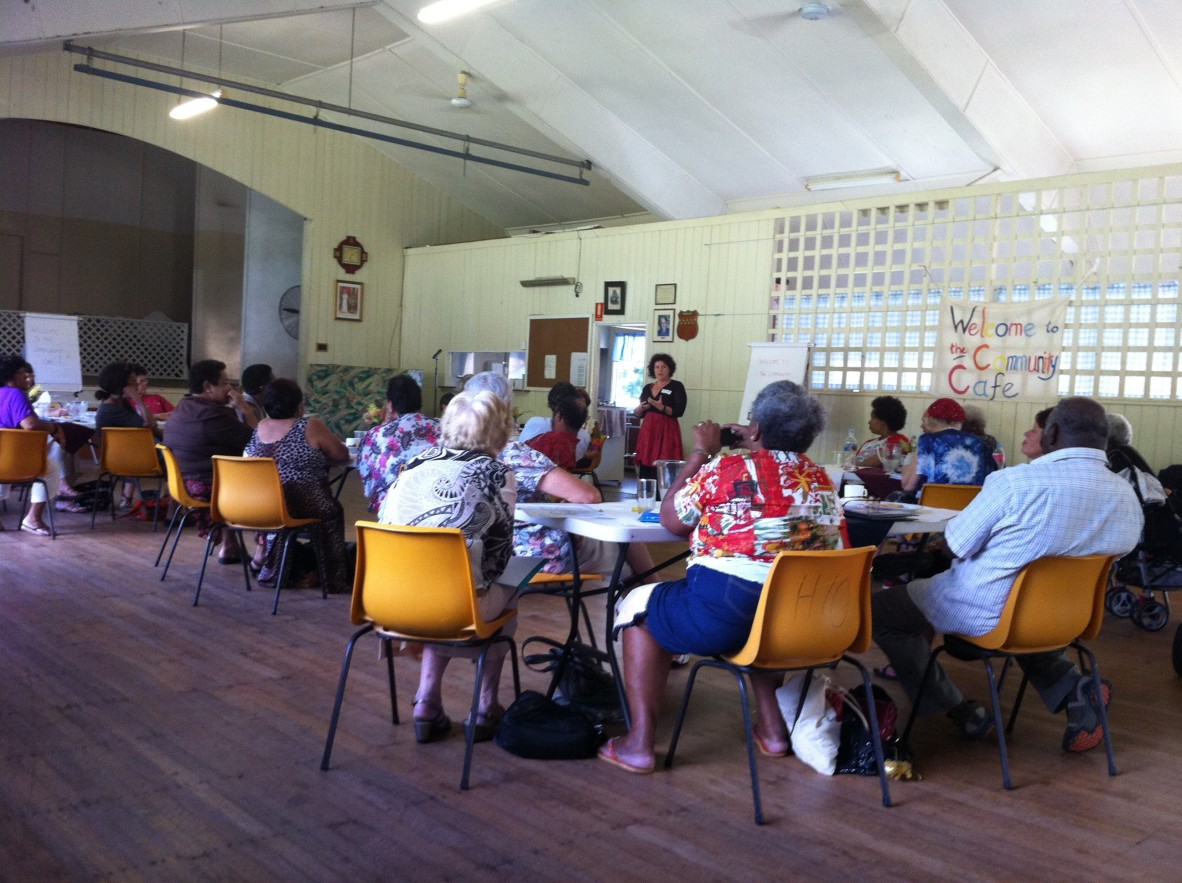 Community Cafes were held at Beaudesert to help bring together Australian South Sea Islander Community with the Traditional Owners and the current landowners, This was an interesting conversation and process to get the dialogue flowing.
Looking back on the 150th year, it was great to see lots of activities happening in communities along the coast including Cairns, Townsville, Mackay, Rockhampton, Joskeleigh, Gladstone, and Bundaberg. Also lots of energy was created in South-East Queensland from the Sunshine Coast to Tweed Heads with events in Redcliffe, Redlands, Logan, Ipswich, and Beaudesert.
Many of these important events were shared on this blog but unfortunately not all of them were able to be captured. In addition to this, it is hard to capture all the behind the scenes planning and meetings that took place and more importantly the people who make it all happen for us to enjoy. As a curator at Queensland Museum, and editor of this blog, my aim was to capture how Australian South Sea Islanders in their communities provided opportunities for everyday Queenslanders to be immersed in Australian South Sea Islander history, heritage and culture.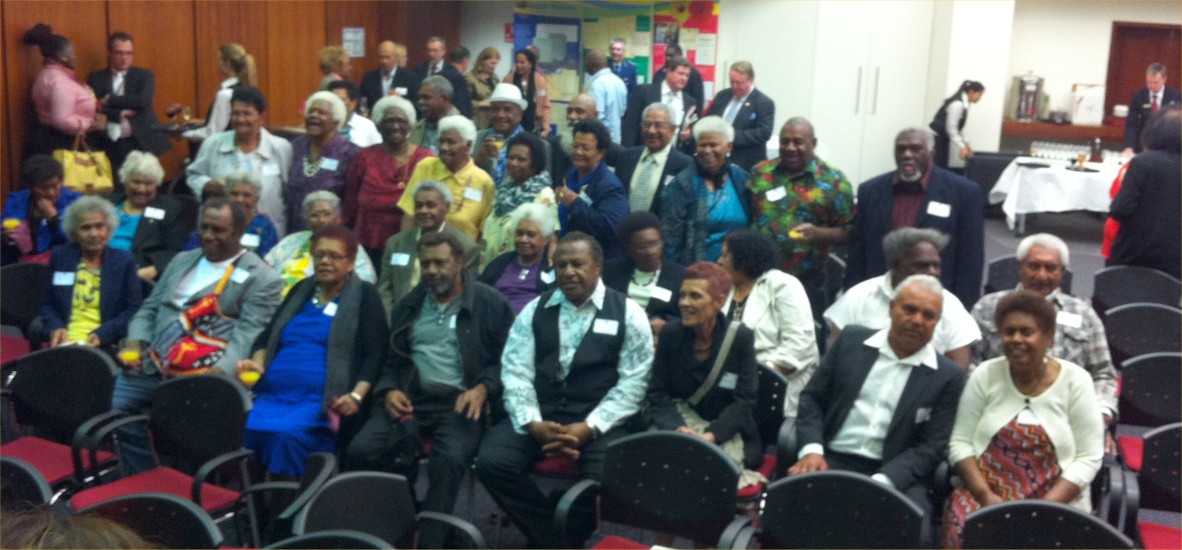 It's a huge privilege to do the work I do, and I'm always thankful to the people who welcome me and my colleagues into their homes, families and lives. I also feel a strong sense of responsibility to raise an awareness about resources, information, and events and to build on these resources to leave a longer lasting legacy for all Queenslanders. So I thought before this blog comes to an end, I would share some of the memorable moments that I have been fortunate enough to be a part of over the last 12 months. Here is a little snapshot…
Cairns Australian South Sea Islander Community hosted the Lewton Cultural Troupe from Vanuatu. This successful event was held on the Cairns Esplanade.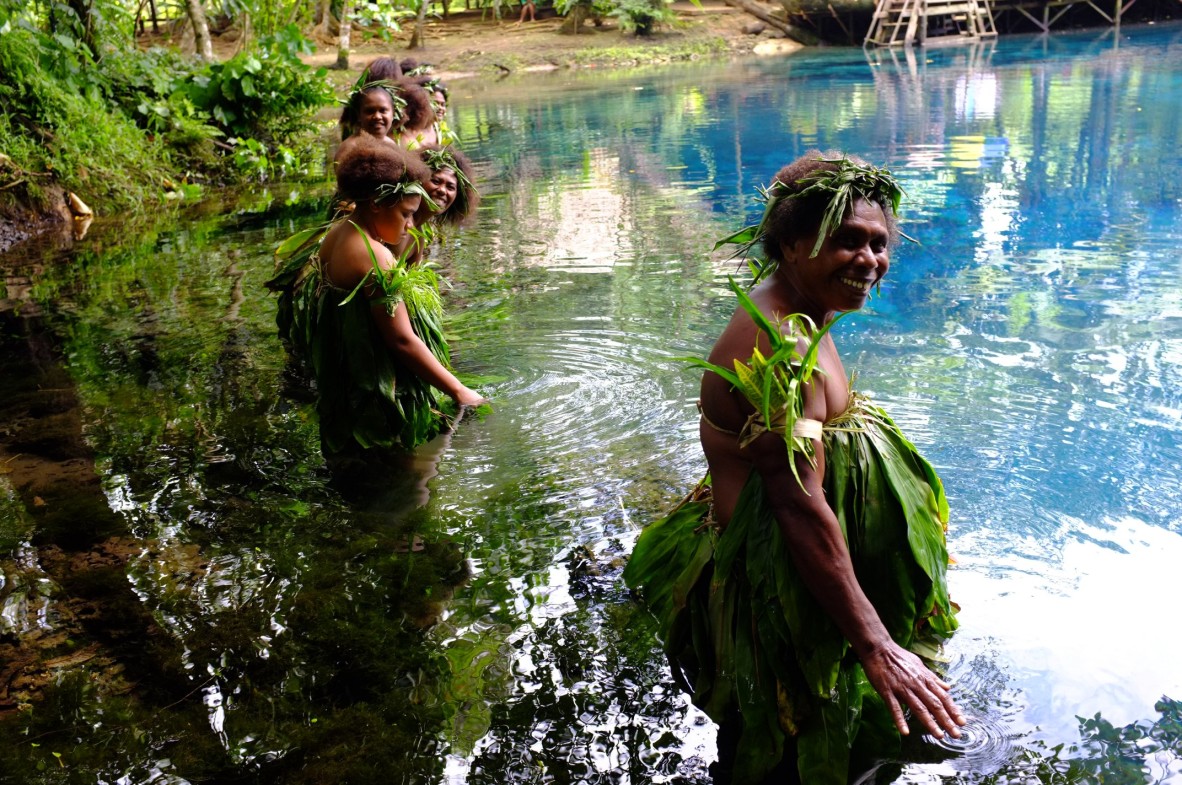 The Leweton Women's Water Music Troupe, lead by Edith (right), getting ready to perform at the Nanda Blue Hole in Santo.
The Queensland Art Gallery l Gallery of Modern Art hosted an afternoon tea for Australian South Sea Islanders in their exhibition Sugar. The afternooon tea was also the kick start to the precinct collaboration, Memories from a Forgotten People: 150 years of Australian South Sea Islander contriubutions to Queensland.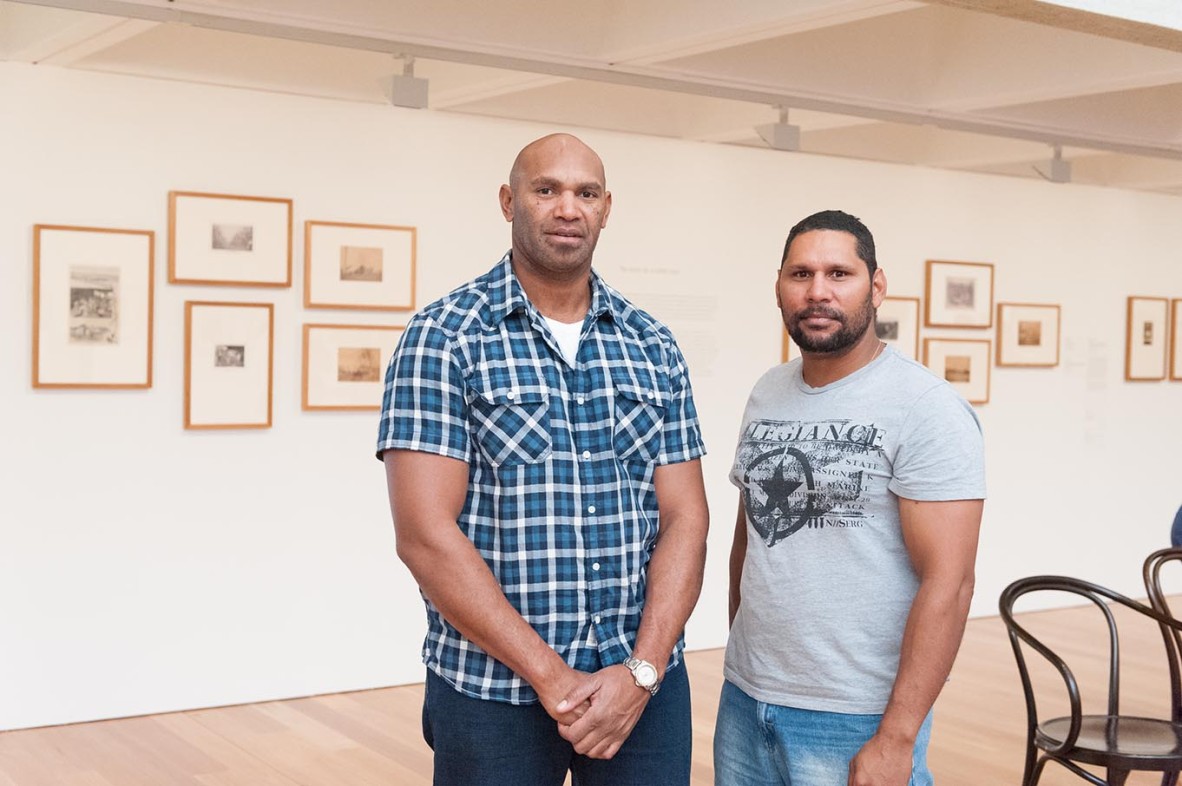 There were a number of exhibitions and events, showcasing Australian South Sea Islander stories, including, Two Island, One Home, Mackay Artspace; Homeward Bound - Joskeleigh, Rockhampton Library; The Gala Ball, Yeppoon; Dugout Canoe project, Floating Lands Festival Sunshine Coast; Journey belong yumi, Logan Art Gallery; Sugaropolis, Gold Coast Administration Centre; March to Remember, Brisbane; Australian South Sea Islanders, Ipswich; Echoes, The Centre Beaudesert; This Is Our Story, Beaudesert; WANTOK 2013, Brisbane; Sugar, Queensland Art Gallery l Gallery of Modern Art; Marking the Mango Tree, Queensland Museum; A Time for Telling symposium and The Australian South Sea Islanders, State Library of Queensland.
A big congratulations to Matthew Nagas and Kathleen Fallon who won a John Oxley Library Fellowship in 2013. Their project looks at historical Australian South Sea Islanders sites in Queensland. Matthew and Kathleen recently presented their research to date called, A Hidden History. Keep and eye out for more on this project.
Mackay Australian South Sea Islander Community hosted a 150th Anniversary football game Vanuatu V Solomon Islands, giving Australian South Sea Islanders an opportunity to put on the country colours of their ancestors, and stand shoulder to shoulder with brothers from the home islands of Vanuatu and the Solomon Islands. A very proud moment for many families be able to watch their sons, brothers, nephews, counsins, friends represent their families.... it is almost hard to put into words the emotion, honour, pride and goodwill shown that night. All the teams that played put on a great night of entertainment and the crowd really got into the spirit of the game.
Well it has been a great year and I've thoroughly enjoyed watching all the events to mark the 150th anniversary become a reality. Congratualtions to all who were involved and every one who participated in these events. I'm sorry I was not able to capture everything that happened last year, but keep up the great work. After 2013, I know one thing for sure, Australian South Sea Islander history, heritage and culture is unique and distinct and will never be "Fogotten" again. Thank you!
Imelda Miller, Assistant Curator, Queensland Museum and Editor ASSI Blog.
Comments
Your email address will not be published.
We welcome relevant, respectful comments.