Echoes: ASSI 150 SEQ
By JOL Admin | 15 October 2013
Guest blogger: Bronwyn Davies - Coordinator Cultural Services, Scenic Rim Regional Council.
Make sure you see The Echoes exhibition open_in_newat The Centre Beaudesert, open 23 August until 26 October 2013.
Echoes opened on Friday 23rd August at the Centre Beaudesert. The opening night crowd included Auntie Bonita Mabo, Chief Richard Fandanumata Paramount Chief of Vanuatu, representatives of the Mununjali Elders Council, representatives from Tweed Australian South Seas Island community, Vanuatu Australian South Sea Islanders, Yugambeh Museum, the Beaudesert Historical Society, Beaudesert and District Community Arts Project, descendants of the Walker Family (original plantation owners) and the Paton Family (missionaries to Tanna) as well as current and long term landowners.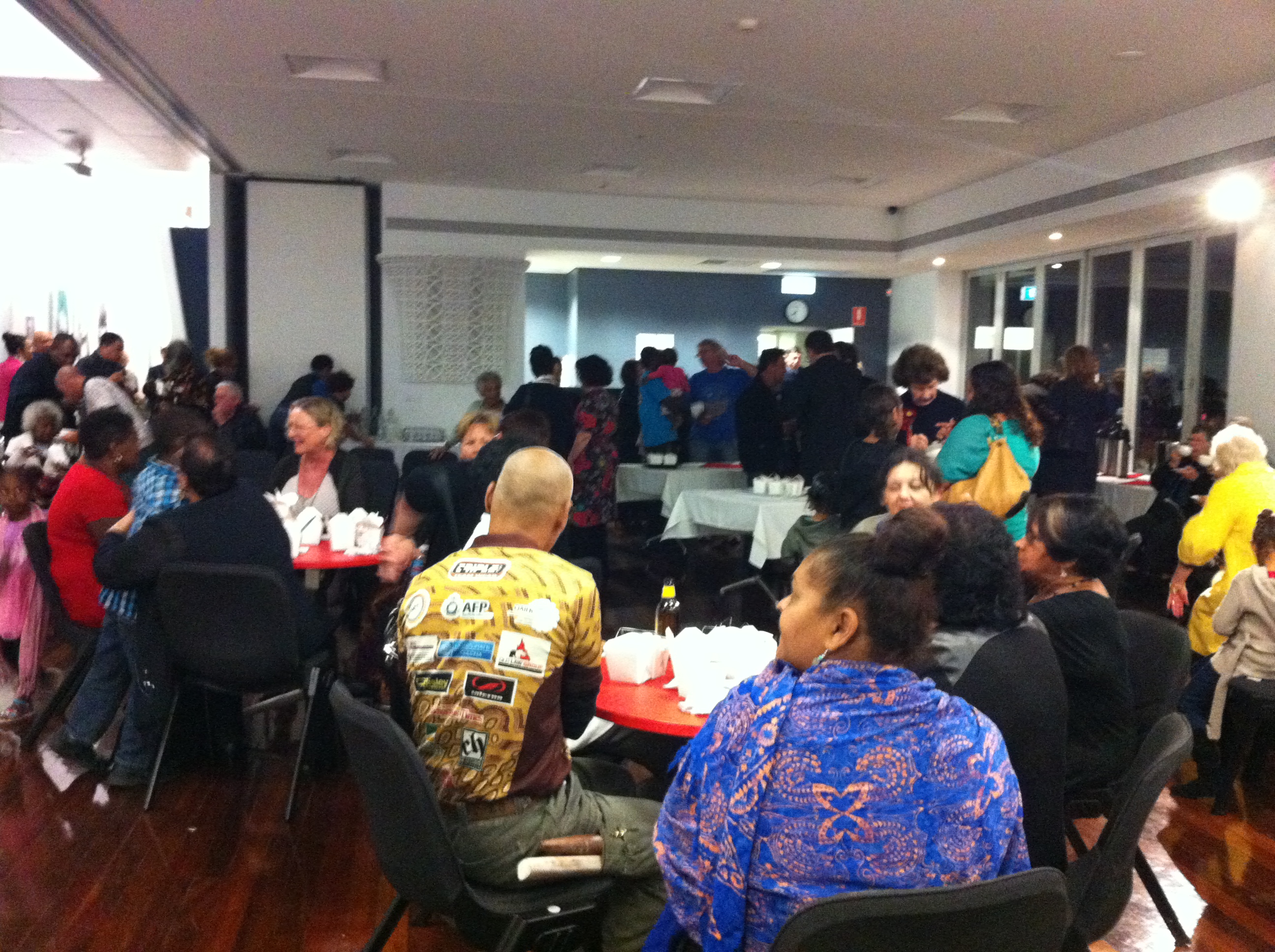 Beaudesert is the area where the property of Townsvale existed in 1863. The Echoes exhibition marked the arrival of the first South Sea Islanders to Townsvale in 1863.
The exhibition team lead by exhibitions curator Irene Girsch-Danby had worked for over 12 months to put together what is a cross between a contemporary art exhibition and an interactive museum or library exhibition. A call out went out last year for artists to respond to the Australian South Sea Islander 150 year commemorations and in particular to respond to the arrival of the first indentured labourers just outside of Beaudesert at the Townsvale cotton plantation.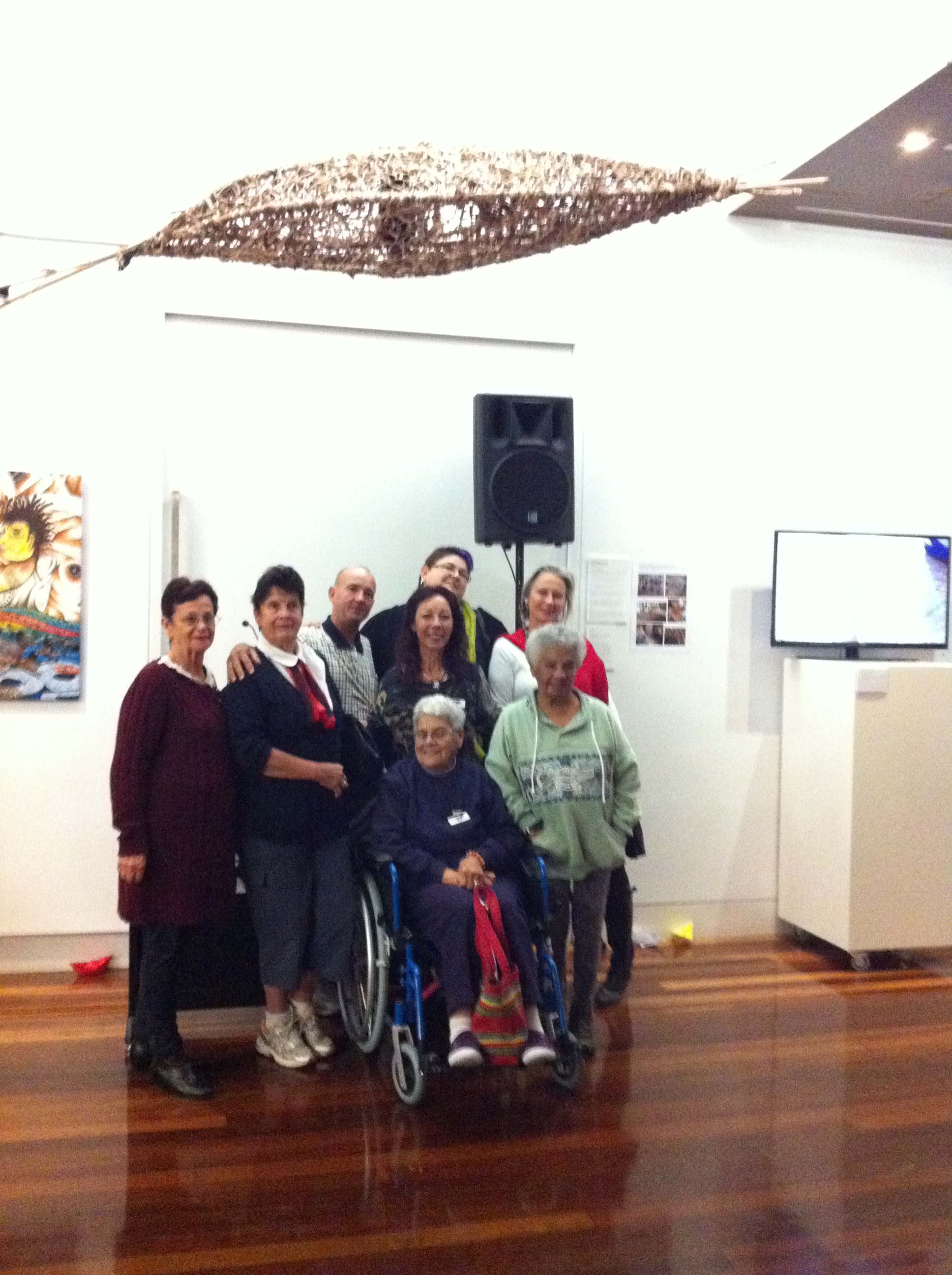 Blackbird Trap, Tweed Australian South Sea Islander Community and artist Wendy Johnson., 2013.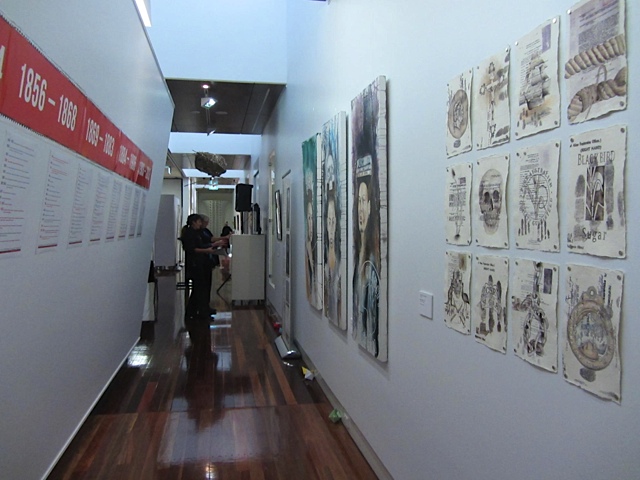 Artworks by Jasmine Togo-Birsby at The Centre, Beaudesert 2013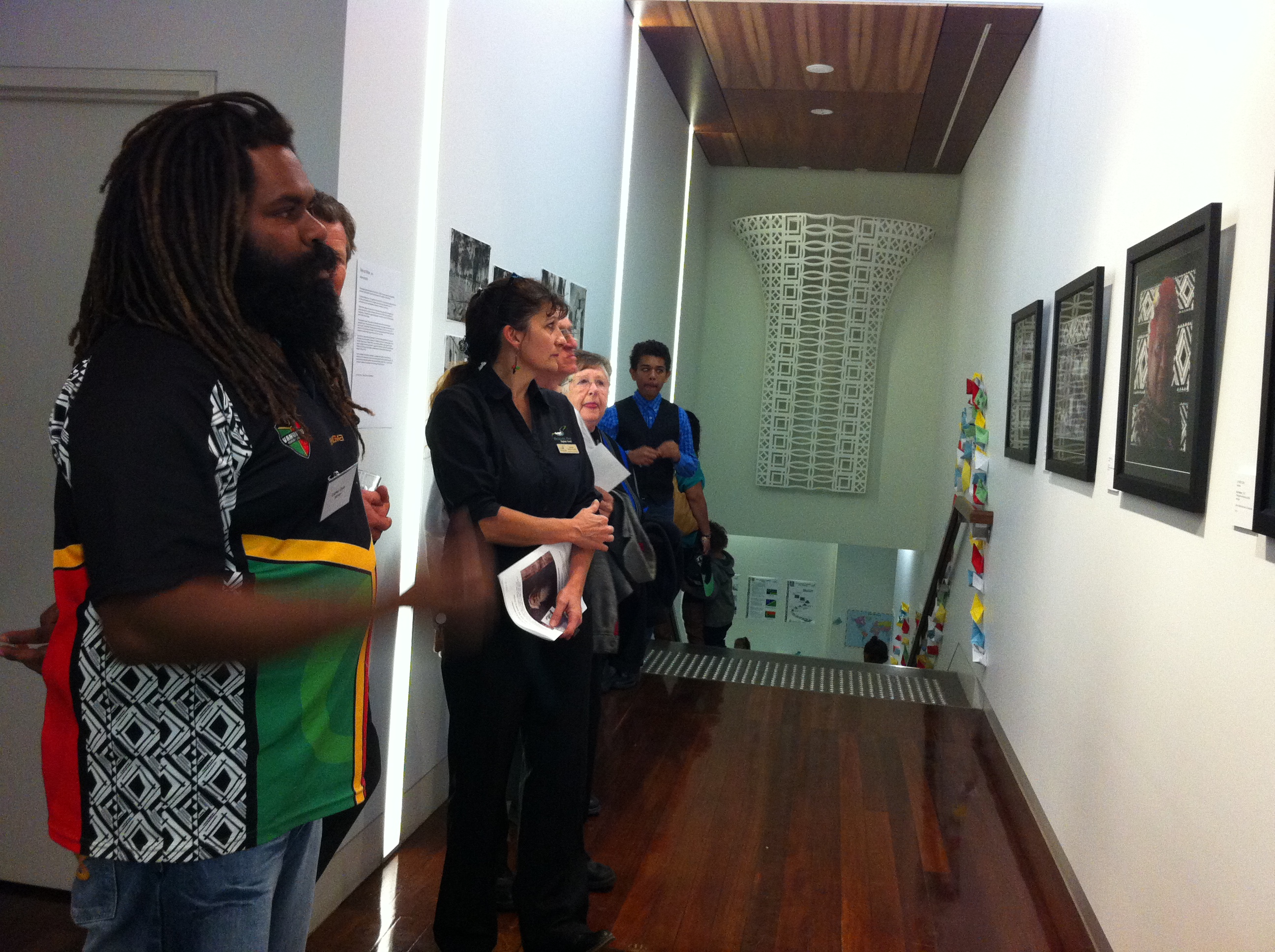 Australian South Sea Islander artist Luther Cora explores his identity in this artwork.
Echoes
There are first hand accounts of plantation life that have been contributed by descendants of the plantation owners, a letter to Sir Samuel Griffith from his descendant David Denborough. There is a display that highlights the history of the district, the rise and fall of Townsvale and the development of Beaudesert as the regions centre.
Its a fascinating and dense exhibition that takes you on a journey to uncover and explore a long forgotten and little acknowledged history.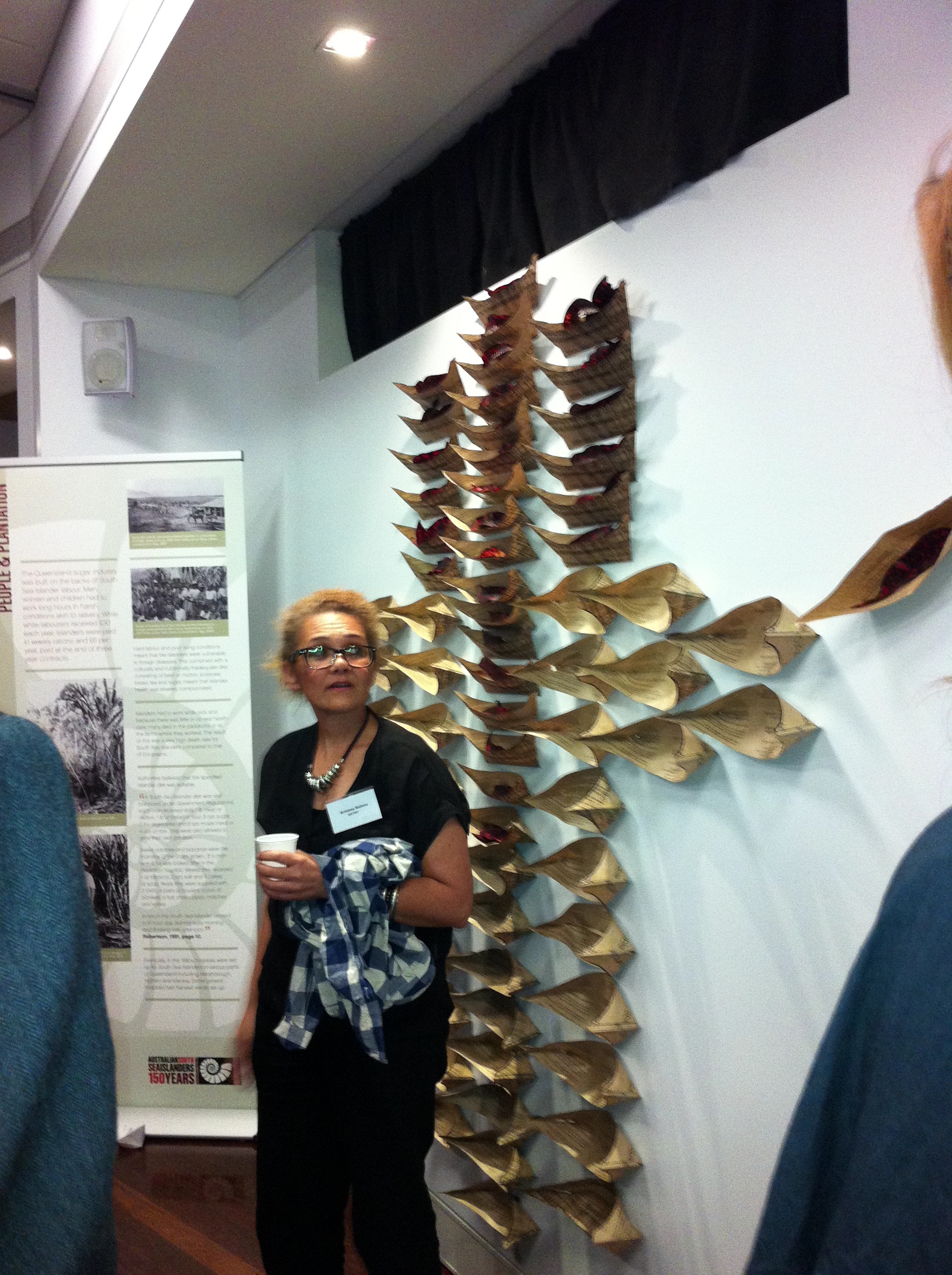 Australian South Sea Islander artist Krishna Nahow, Echoes exhibition, Beaudesert, 2013.
Comments
Your email address will not be published.
We welcome relevant, respectful comments.