Distinguished World War 1 soldiers commanded Queensland Mounted Guerrilla Unit in World War 2
By JOL Admin | 24 September 2014
Guest Blogger: Geoff Wharton, consulting historian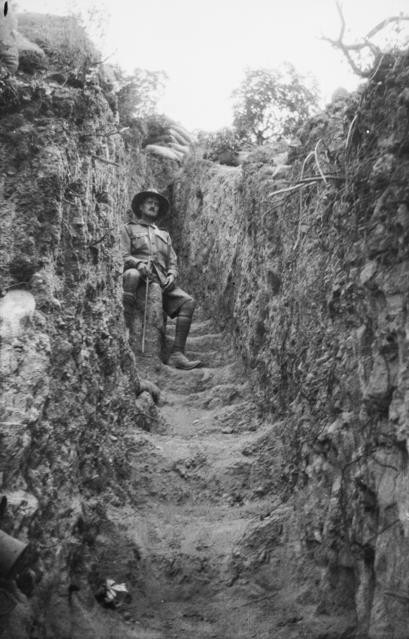 Born in Tasmania in 1880, Australia's most highly decorated soldier of WW1 was Lieutenant-Colonel Henry William (Harry) Murray, VC, CMG, DSO and Bar, DCM, C de G. Harry served at Gallipoli with the 16th and 13th Battalions, Australian Imperial Force (A.I.F.), continued serving with the 13th Battalion in France and by May 1918 was a Lieutenant-Colonel in command of the 4th Machine Gun Battalion. Harry was awarded the Victoria Cross for his conspicuous bravery and leadership as a company commander at Stormy Trench, Guedecourt in 1917.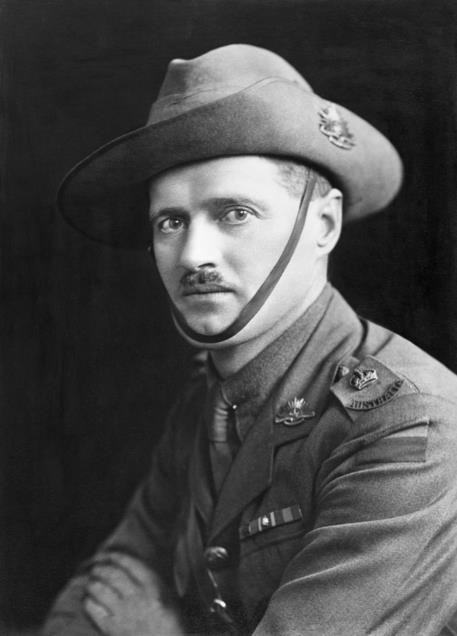 Like so many of his fellow WW1 veterans, when war threatened Australia again in 1939, Harry volunteered to form and command a new militia battalion at Hughenden in North Queensland. He led the 26th Battalion from July 1939 and many of the young men whom he trained went on to perform distinguished service in 2nd A.I.F. battalions. On 11 August 1942, Harry relinquished command of 26th Battalion and eight days later was appointed to command the 23rd Queensland Regiment of the Volunteer Defence Corps (VDC).
When the war with Japan commenced, the Army decided to raise a small commando force in the Queensland Gulf country - from Burketown to Normanton, up to Mitchell River. This was later expanded across the hinterland of southern Cape York Peninsula to the Cooktown area.
Known initially as the Gulf Independent Company, VDC, it was to operate like the AIF Independent Companies (later renamed Commando Squadrons), providing guerrilla warfare capability and surveillance in case of a Japanese landing in the Gulf region of Queensland. Like many other VDC units, its members were mostly part-time and either were in reserved occupations or were too old to serve in the A.I.F. or militia.

The 23rd Queensland Regiment was modeled on the Light Horse regimental structure, with squadrons of part-time mounted troops situated throughout the Queensland Gulf country. With its headquarters at Charters Towers, research to date indicates that this was the only VDC unit in Australia operating as a fully mounted regiment.
Each squadron of the 23rd Regiment included men from cattle stations and towns in the region and some were from Indigenous families. For example, six men from Mapoon Presbyterian mission – who were employed as cattle station stockmen – served in the unit, including: Leslie Boota, Dan De Busch, Bob Footscray, Frank Footscray, Ted Hudson, and Walter Wilson. Throughout 1942-1943, the Regiment remained on alert for potential Japanese landings. In April 1943, the Regiment was called out on active service to investigate reports of Japanese submarine activity near Inkerman station and the Nassau River on the Gulf coast. No evidence was found.
After Harry Murray's retirement in February 1944, the unit's successive commanding officers were Major Malcolm McDougall MC (a former Light Horseman from WW1) and then Major Robert (Bob) MacIntyre MC. Bob was the youngest son of the pioneer of Dalgonally station in the Julia Creek district, Donald McIntyre. Born at Bowen, Bob was sent to Edinburgh for his secondary education at the Edinburgh Academy. It appears that he changed the spelling of his surname to MacIntyre during his school years. During the First World War, he served in a mounted Scottish Regiment: Lovat's Scouts and in the Queen's Own Cameron Highlanders. He was awarded the Military Cross for bravery in the Bulgarian campaign. After the war, he returned to Australia and worked on a property in the Longreach district. He later bought Yarrum station in the Burketown district, where he was living during the Second World War. Bob died in Sydney in 1952.
Harry Murray passed away at Miles District Hospital on 7 January 1966, following a car accident. His funeral with full military honours was held at St Andrew's Presbyterian Church in Brisbane. The Courier Mail reported that at the Mount Thompson Crematorium a party of troops from 18th Field Squadron fired a volley and a bugler played the Last Post and Reveille. A rose garden memorial to Harry Murray and his late wife Ellen (Nell) is situated in Area 18 opposite the East Chapel at Mount Thompson Memorial Gardens.
Further reading:
First and Second World War service records for Henry William Murray, Item QX48850, Series B883, National Archives of Australia (NAA), Canberra.
Second World War service record for Malcolm Dines McDougall, Item Q140008, Series B884, NAA,Canberra.
Second World War service record for Robert MacIntyre, Item Q230001, Series B884. NAA,Canberra.
Franki, George and Slayter, Clyde. Mad Harry: Harry Murray VC CMG DSO and Bar DCM C de G Australia's most decorated soldier. East Roseville, NSW: Kangaroo Press, 2003.
'He was most decorated', Courier Mail,15 January 1966, p. 6.
Lincoln, Merrilyn. 'Murray, Henry William (1880-1966)', in Bede Nairn and Geoffrey Serle, eds. Australian dictionary of biography volume 10: 1891-1939 Lat-Ner.Carlton, Vic.:MelbourneUniversity Press, 1986, pp. 641-643.
'Obituary', Townsville Daily Bulletin,29 February, 1952, p. 2.
Stewart, Alexander Caldwell. Service on land and water 1939-1946. Brisbane: J.C.A. & M. Stewart, 1995.
War diary D Group Volunteer Defence Corps Queensland, Item 36/1/60, Series AWM52, Australian War Memorial,Canberra.
Comments
Your email address will not be published.
We welcome relevant, respectful comments.