Discovering Annie Wheeler: digital story
By Robyn Hamilton, State Library of Queensland | 7 November 2017
Mrs Annie Wheeler, c.1920. Image courtesy of Capricornia Coast Historical Society.
In 2016 Ursula Cleary was awarded a QANZAC100: Memories for a New Generation Fellowship. The focus of her research project was Mrs Annie Wheeler, an ordinary Central Queensland woman who made an extraordinary contribution to the lives of Queenslanders during the First World War, for those back at home and those who were entangled in the fight itself.
One outcome of Ursula's Fellowship was a digital story examining the important and unique part Mrs Wheeler played in connecting Central Queensland, and later wider Queensland, soldiers and their families during the First World War.
Page from Just the Link Between, edited by Nellie Coar. Call no. RBQ 940.3 JUS. State Library of Queensland.
Annie Margaret Wheeler (1867-1950), soldiers' welfare worker, was born at Saunders Station in Dingo, Queensland. Educated in Rockhampton, she trained as a nurse at Sydney Hospital. In 1896 she married Henry Gaudiano Wheeler of Cooroorah Station, near Blackwater, and after his death in 1903, moved back to Rockhampton. In 1913 she took her only daughter Portia to England to complete Portia's education.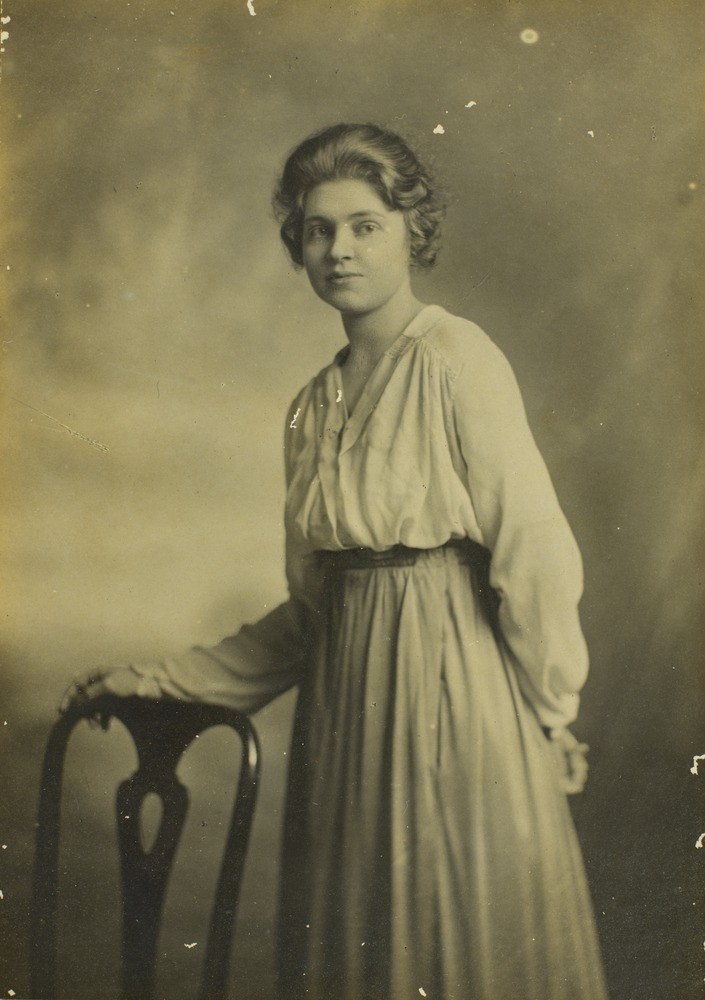 When war broke out in 1914, Mrs Wheeler felt compelled to contribute to the war effort. Moving to London she took up residence near the AIF Headquarters and the Anzac Buffet, a place that provided free meals and entertainment to Australian soldiers on leave. She endeavoured to contact all soldiers from Central Queensland, whether wounded, imprisoned or in the trenches. She kept a detailed card index of contacts, corresponded with men on the battlefield, forwarded mail, provided for their needs and supervised the care and comfort of those in hospital.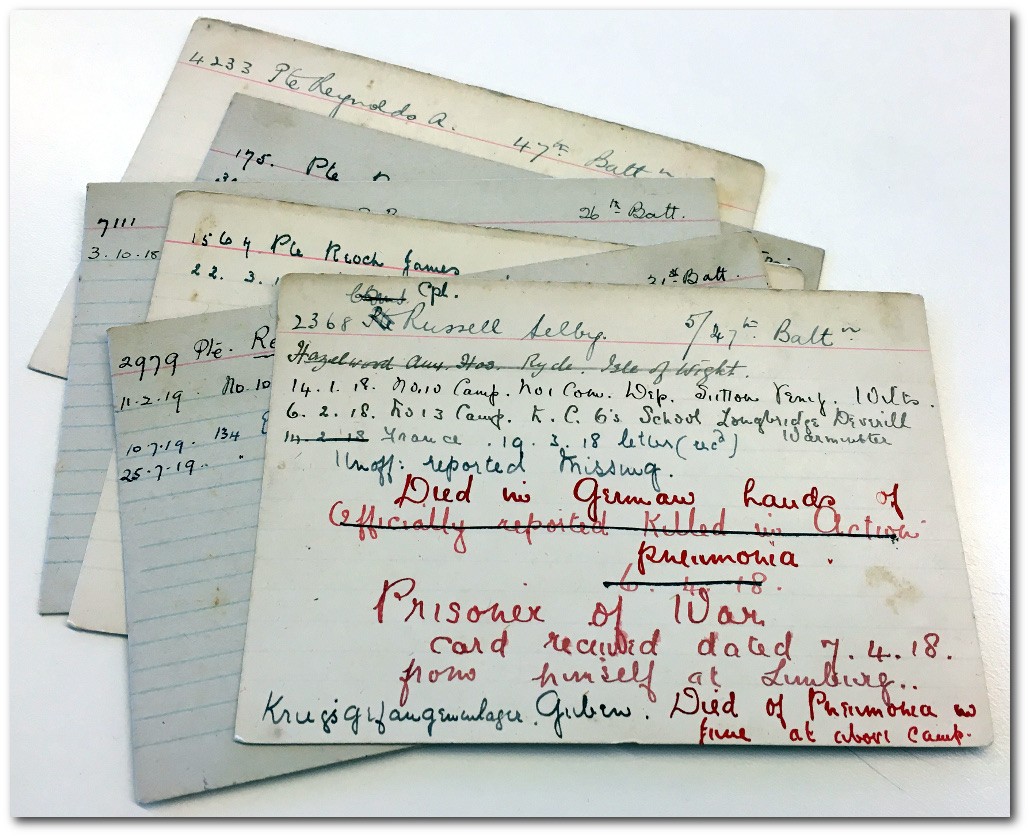 Index cards kept by Mrs Wheeler. OM82-67 Mrs A. M. Wheeler Correspondence c.1914 - c.1919. John Oxley Library, State Library of Queensland.
For soldiers on leave she supplemented allowances and advanced funds when needed. To them, she became known as the 'Mother of the Queenslanders'. Families in Queensland sent letters and parcels through her, and by 1918 over 2,300 men were on her books. Every fortnight Mrs Wheeler sent home detailed letters which were published in the Capricornian and the Rockhampton Morning Bulletin newspapers.
When peace was declared a support fund was set up in Rockhampton and the Commonwealth government provided free passage for her return in 1919 to a hero's welcome. Over 5,000 people met her train. Mrs Annie Wheeler was appointed O.B.E. in 1920.
Discovering Annie Wheeler digital story, 2017 (State Library of Queensland)
See more of State Library's QANZAC100 digital stories, look for our channels on YouTube and Vimeo.
References
30586 Mrs. Annie Margaret Wheeler papers 1884-1991
OM82-67 Mrs H.G. Wheeler Correspondence ca 1914-ca 1919
O'Brien, M. and Bevis, M. Remarkable people : Rutherford Armstrong, Annie Wheeler, Ernest Beaman. Yeppoon Qld. : Capricorn Coast Historical Society, 2008.
Coar, Nellie (ed.). Just the Link Between. Rockhampton, s.n., 1916

Cleary, U. Dear Mrs Wheeler - 100 years ago today
Comments
Your email address will not be published.
We welcome relevant, respectful comments.