DIGITISED@SLQ: Victor Owen Williams Collection
By JOL Admin | 2 May 2014
Selected items from the Victor Owen Williams World War I collection have now been digitised and are available through our catalogue.
As discussed in a previous post the collection relates to a young soldier from the Darling Downs in Queensland and includes diaries which he kept on the voyage to and from England, photographs, postcards, negatives, and wartime ephemera, including a rare program for the 4th Divisional Race Meeting, near Allonvale, France, 22nd July 1918. Items digitised include the racing program and a selection of the photographs.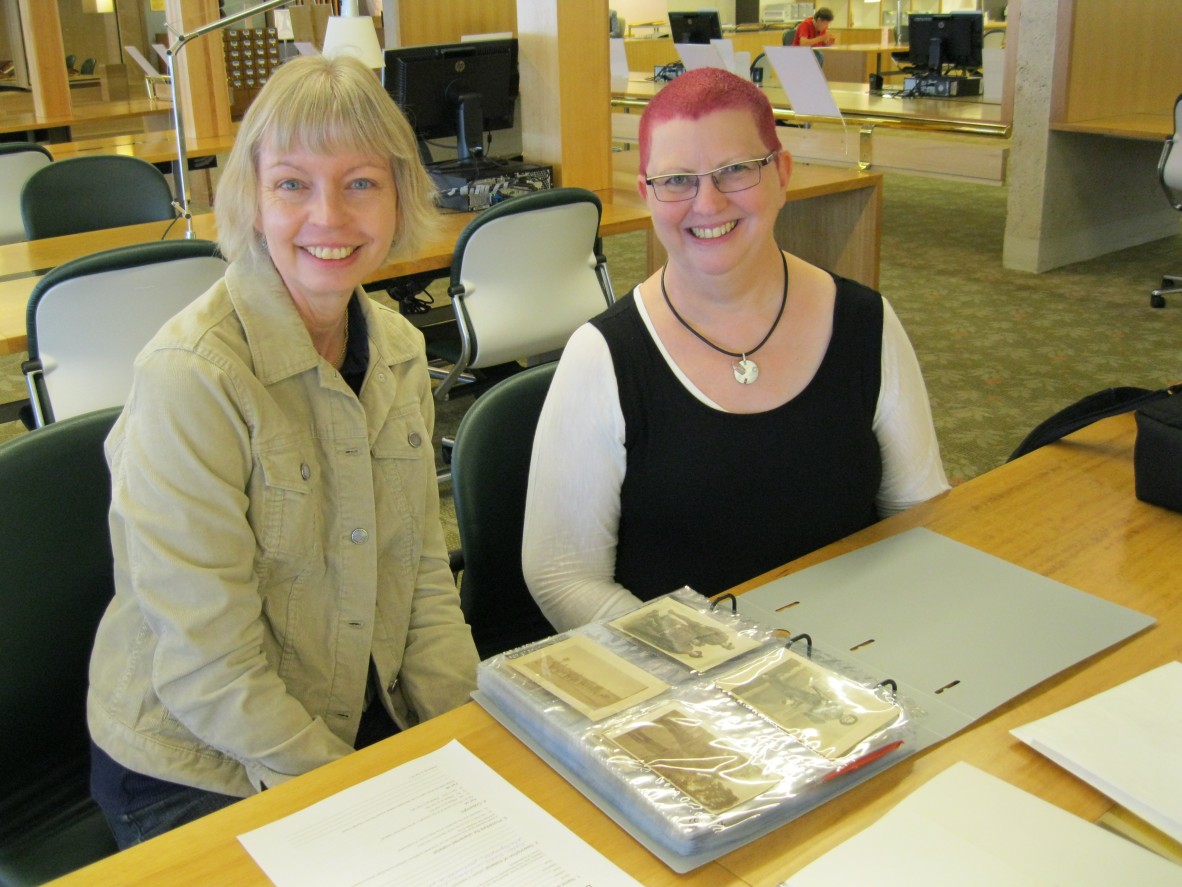 Kerry, Victor Owen Williams' granddaughter, had lovingly cared for the collection since 2008 when it was found in a "small old brown suitcase" before donating the material to State Library. Kerry has also written a beautiful book "To War and Home Again: AIF 3756 Victor Owen Williams" which includes copies of the photographs and postcards, as well as transcripts of the two diaries. We are very grateful to Kerry for donating a copy of the book to the John Oxley Library. In addition the book has been digitised by the Northern Territory Library: http://www.territorystories.nt.gov.au/handle/10070/243638
Kerry compiled the book as a gift to her family, however I am sure it will find a wider audience with its moving story of a young man from rural Queensland traveling to the other side of the world in search of adventure and being caught up in the horrors of World War I. Thankfully Victor survived the war after being wounded in both hands during the second battle of Dernancourt (5 April 1918) and suffering from influenza and dysentery. After the armistice he spent eight months traveling and studying in Europe and England, during which time he acquired his own camera and compiled a photographic record of his experiences.
The Victor Owen Williams collection may be viewed in the John Oxley Library, Accession No: 28939, Boxes 17448 and 17486 O/S.
Lynn Meyers - Original Materials Librarian, State Library of Queensland
Comments
Your email address will not be published.
We welcome relevant, respectful comments.