Digitised@SLQ: Trooper Walter Malcolm Campbell journal
By JOL Admin | 27 September 2015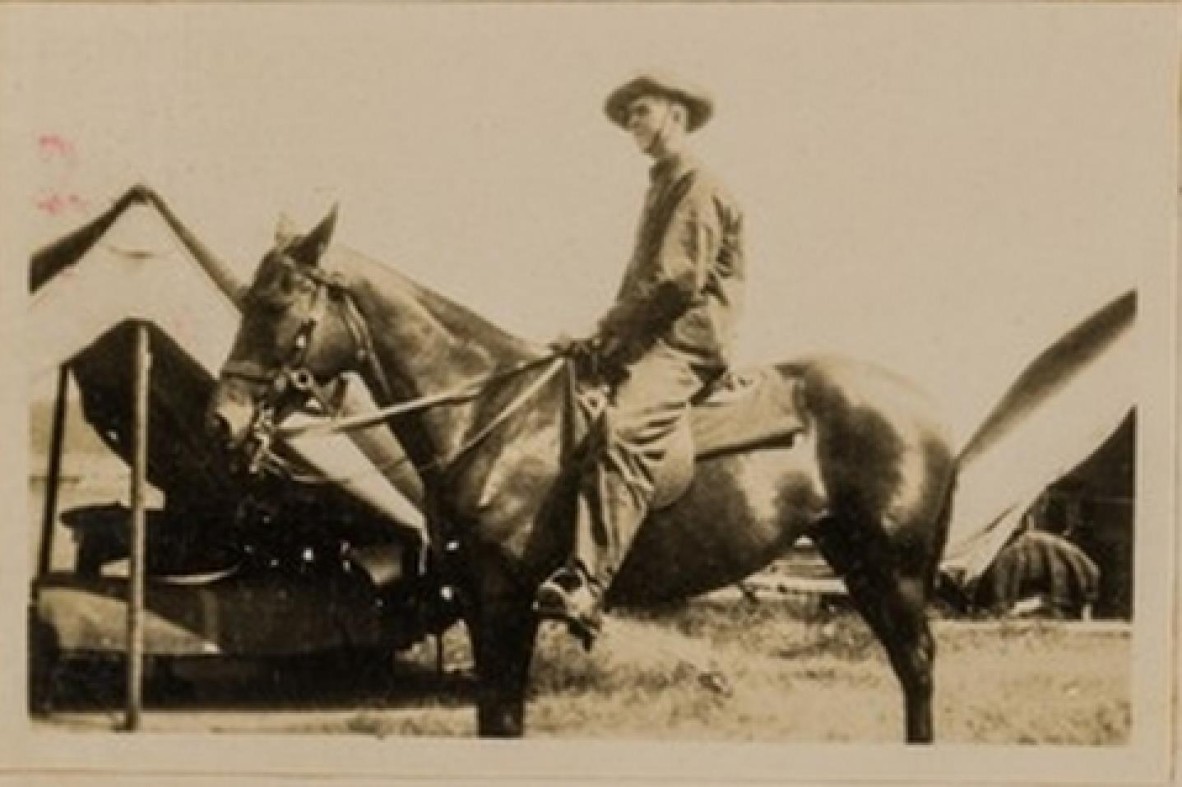 Trooper Walter Malcolm Campbell, 6th Australian Light Horse Regiment
One of the exciting aims of State Library's QANZAC100: memories for a new generation project is to identify and digitise 100 First World War collections from around Queensland. As part of that deliverable, we have recently digitised the 29786 Walter Malcolm Campbell Journal 1918. The journal was kindly lent to us for scanning, and while a digital copy is now part of State Library's collection, the original physical copy remains an important item in the collection of the 2/14 Light Horse Regiment (QMI) Museum at Gallipoli Barracks, Enoggera. Many thanks to the 2/14 Light Horse Regiment (QMI) Museum for sharing their resource so together we can make it accessible to everyone.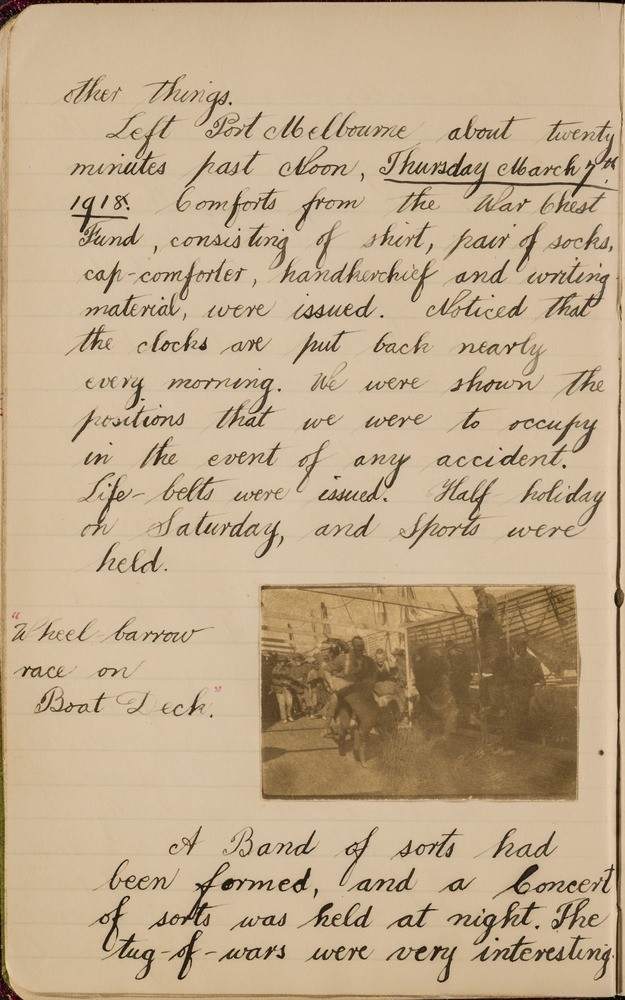 The journal was written by 3710 Trooper Walter Malcolm Campbell about his service in Egypt and Palestine in 1918 as part of C Troop, C Squadron, 6th Australian Light Horse Regiment. Although he enlisted in the final year of the war, the journal is extensive, and provides a detailed reminiscence of life daily life in a mounted infantry unit in the desert. Trooper Campbell illustrated his account with photographs.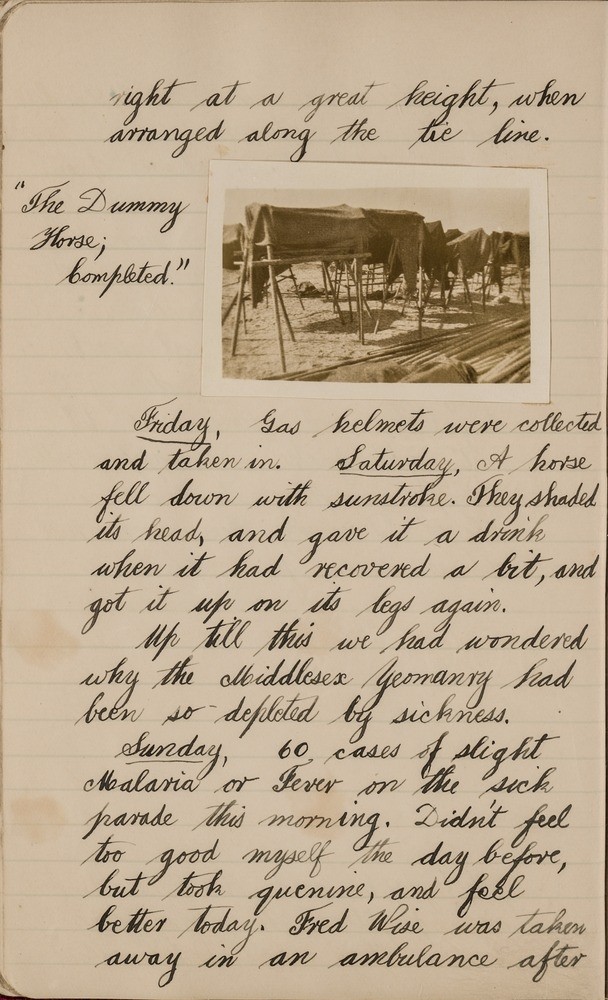 Walter Campbell was the youngest son of pastoralist Frederick Campbell of Yarralumla, and was a 20 year-old jackeroo at Red Hill near Tumut when he enlisted in the 6th Light Horse Regiment on 22 October 1917. He embarked for Egypt on the RMS Ormonde, served in Palestine from July 1918 and was discharged in Cairo on 25 April 1919. One of the documents in his service record reveals that he requested discharge in Egypt as his mother was also in Egypt in April 1919, and he desired release from active service so he could accompany her to France in search of the grave of his older brother Charles, who had been killed in 1917 in action with the Royal Flying Corps near Cambrai.
Walter Campbell returned to Australia, bought property near Brungle, between Tumut and Gundagai, and in 1934 married Muriel Smith. He died on 22 October 1972 in Sydney. In the coming months, State Library will transcribe Trooper Campbell's journal, and the transcription will be made available via the One Search record.
Newly digitised content can be found throughout this blog by looking for digitisation tags and Digitised@SLQ headings. More content is available through State Library's catalogue One Search.
Robyn Hamilton - QANZAC100 Content Curator, State Library of Queensland
Comments
Your email address will not be published.
We welcome relevant, respectful comments.