Digitised@SLQ - Soliders' Poems, 1919
By Joan Bruce, Queensland Literature Coordinator, State Library of Queensland | 11 November 2013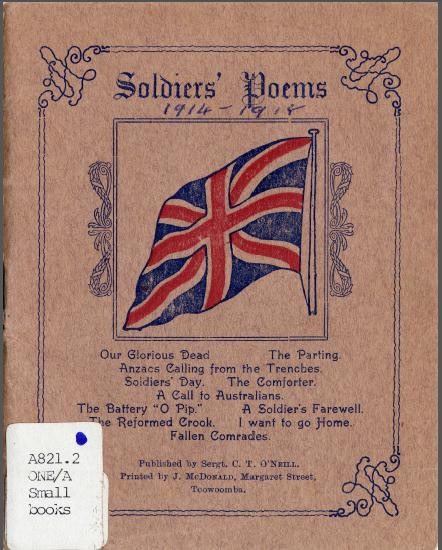 This little book of poetry has been newly digitised by State Library of Queensland. Written and published by returned soldier poet Sergeant C.T. O'Neill, it was printed in Toowoomba - possibly in 1919. It seems to be the only copy in existence, although library catalogues do list two other versions - a 1917 edition printed in Melbourne and Sydney edition which was probably printed in 1920.
The Toowoomba edition contains 11 poems, although with such differences in style and tone that Austlit states that it is unclear whether Sergeant O'Neill was actually the author of all of them.
Sergeant Charles Townsend O'Neill, service no. 1626, served with the 4th Light Horse. Born in Queanbeyan in 1876, he was already in his late thirties when he enlisted on 30 July 1915. He was with the 12th reinforcements which embarked from Melbourne on 23 November 1915 on the Ceramic.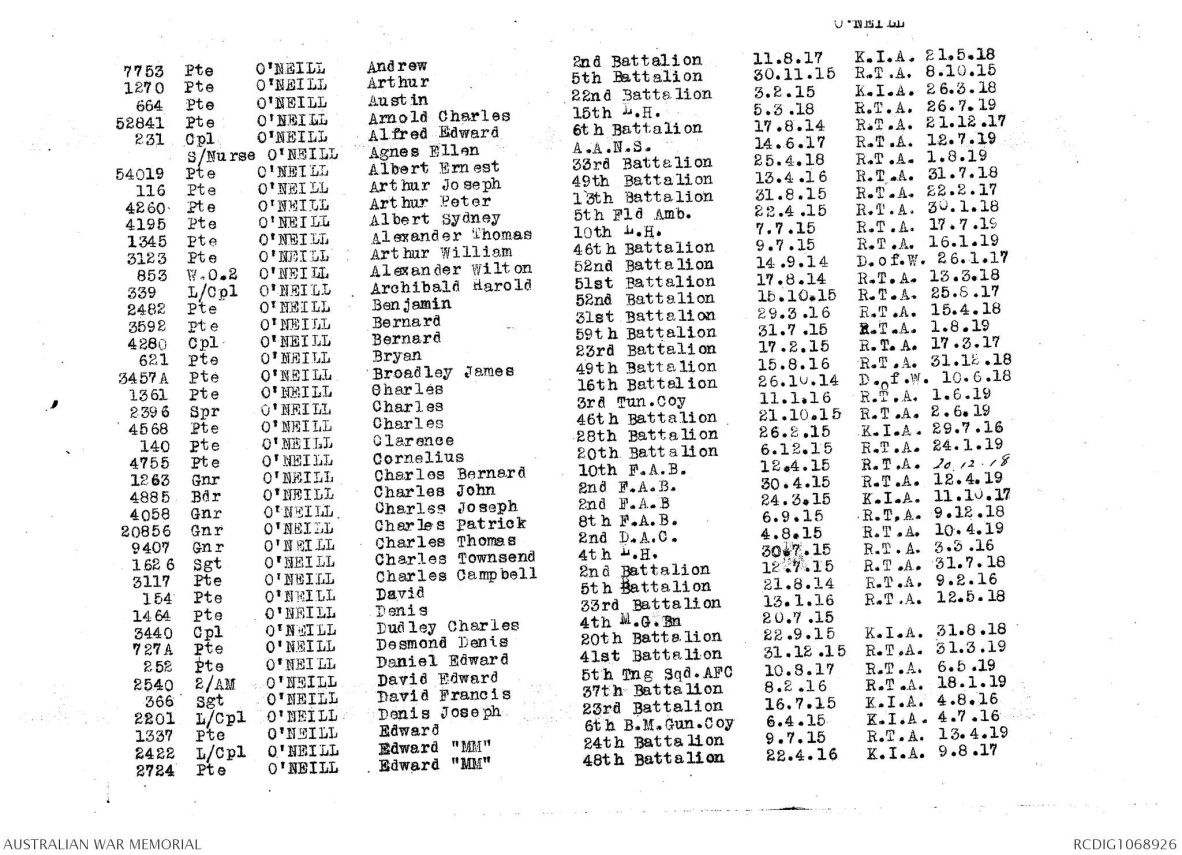 He was wounded and returned to Australia on 3 March 1916. His name appears in several newspaper articles in Trove, often in support of the Yes campaign in the conscription referendum.
In the following article Soldiers Farewelled from the Queanbeyan Age and Observer, he mentions the leg injury which has kept him from returning to the front.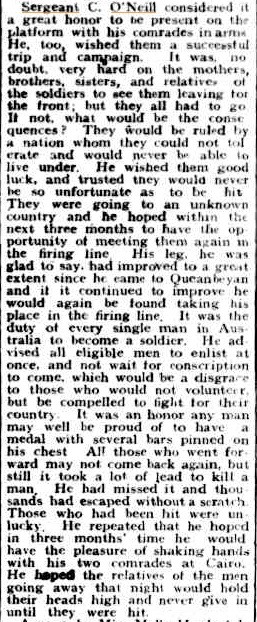 Comments
Your email address will not be published.
We welcome relevant, respectful comments.