Diaries of Archie Black
By Marg Powell, Specialist Library Technician, Metadata Services | 29 June 2015
Lieutenant Archie Lindesay BLACK, 9th & 14th Field Artillery Brigades.
Archie Black is one of the 25 collections featured in the State Library of Queensland's Distant Lines Exhibition, which commemorates the lives and stories of Queenslanders who served in the First World War.
Archie and his brother Hugh enlisted in 1915 and served in France in separate Artillery Brigades. In 1912, before joining his father's agency, Archie had been an overseer at Acacia Downs Station, Muttaburra, North Queensland.
Archie Black's collection was donated to the State Library of Queensland by his descendants in 2014. It comprises two diaries the first of which covers May to November 1916, the second November 1917 to July 1918, several group photographs of Artillery Brigades, a portrait of Archie in uniform, as well as images of Artillery Sports at Enoggera Training Camp.
9 Field Artillery Brigade, No. 2 Camp Boyton
9 Field Artillery Brigade, No. 2 Camp Boyton
Archie Black's diaries are the highlight of the collection, detailing the mundane but giving the reader almost a century later, a potted view of his life as a Battery Sergeant Major - inspections, church parades, sports days and weather reports.
The first diary, May to November 1916, describes leaving Sydney on HMAT Argyllshire, the voyage to England, and training at Boyton Camp, Codford, England.
Archie's role meant he was responsible for administration, standards and discipline, supply of ammunition, distribution of supplies such as water and food, evacuating the wounded and collecting prisoners of war.
Not all of Archie's time was spent in camp; like many Australians serving overseas, he explored many of the great sights of London and southern England, including Stonehenge and historic villages located nearby.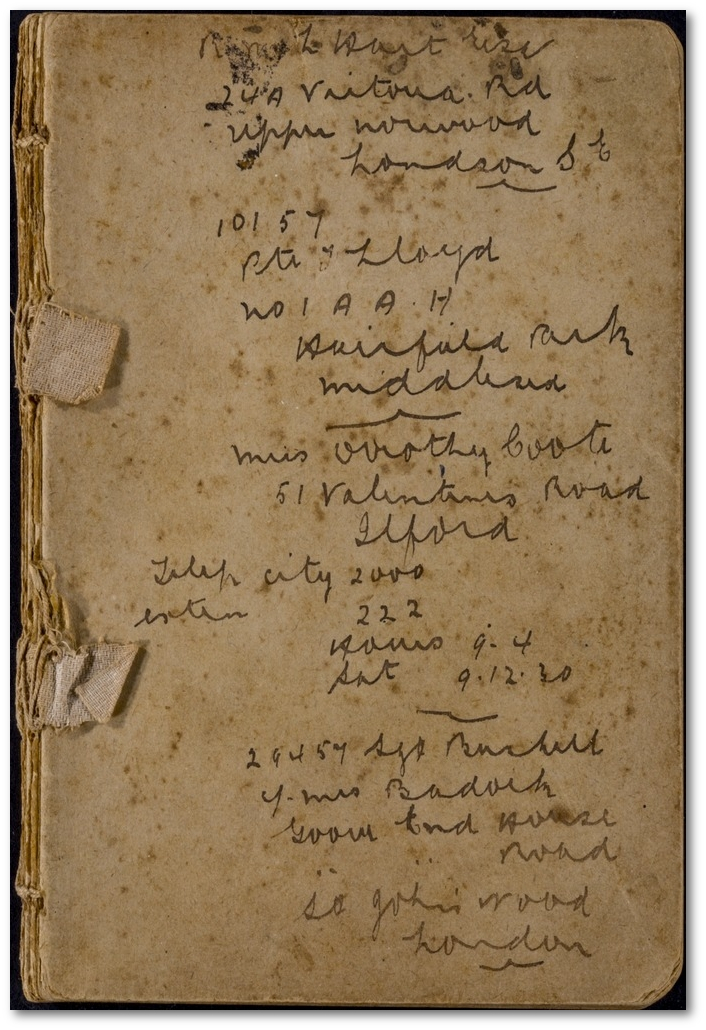 The second diary, November 1917 to July 1918, describes Archie Black's service in France, and leave in England.
Archie was transferred to the 14th Field Artillery Brigade in 1917, then involved in heavy operations in France. The Brigade participated in the Battles of Lagnicourt in April, Bullecourt in May, and Third Ypres in September and October.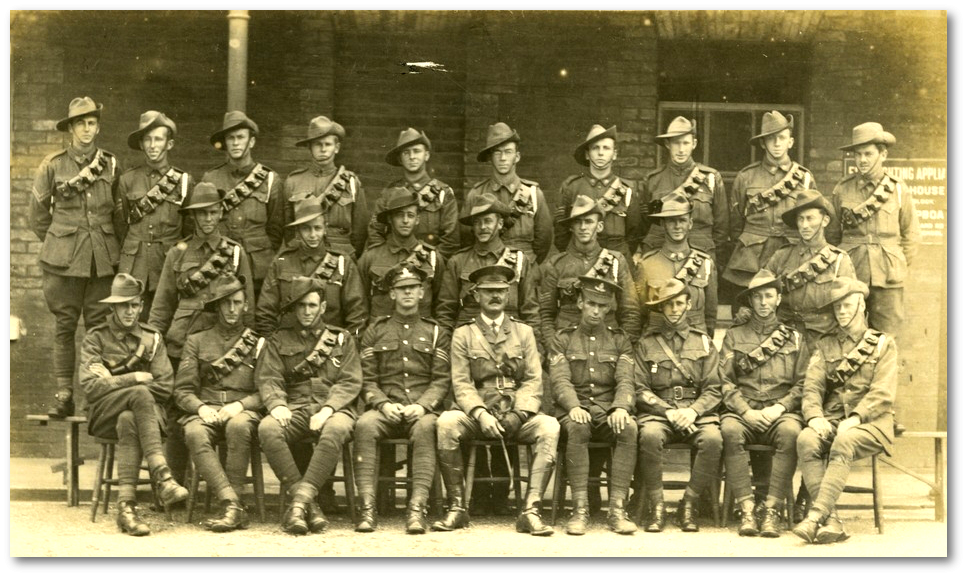 This photographic postcard is of trainees at the 2nd Royal Field Artillery Officer Cadet School, in Topsham, Exeter, where Archie graduated from in July 1918. It is signed on the rear by the 26 men who are depicted.
Archie was fortunate not to be wounded or hospitalised during his time in France, his brother Hugh was not so lucky. Hugh was seriously injured at Pashendale in October 1917. Wounded in both his leg and arm, we was evacuated to England. Archie was able to obtain extended leave from France to visit him in St Thomas's 5th London General Military Hospital, whilst he was dangerously ill.
Both Hugh and Archie returned to their family in Mackay. Archie returned to his fathers business, and in 1923 married Madge Cocker, they had two sons - Archie and Henry. Archie senior died in 1963 aged 76; he is remembered as a prominent local businessman and a founding member of the Mackay Amateur Race Club.
Archie Black's collection has now been digitised and his diaries transcribed, so that anyone can now follow his journey during the First World War, in England and France.
SLQ: 29518 Archie Lindesay Black collection; NAA: Service Record;
Marg Powell
QANZAC 100 Content Technician
State Library of Queensland
Comments
Your email address will not be published.
We welcome relevant, respectful comments.