Creating aged-friendly Queensland libraries
By Anonymous | 16 December 2016
We're all getting older — and there are more people aged over 65 than ever before and that statistic is growing as people live longer, live more independent lives and participate in community life.
So what are libraries doing to support this increasingly aged population and supporting older adults to enjoy an active role in their local community?
Using iMovie and scanning at Fraser Coast Regional Council Libraries.
Using iMovie and scanning at Fraser Coast Regional Council Libraries.
Public libraries are a vital community resource provided by Councils, supporting intergenerational cohesion through diverse activities and programs that promote literacy, social inclusion and lifelong learning — libraries are all age-friendly!
To support Queensland public libraries to meet the needs of the ageing population, SLQ is providing public library staff from across the state the opportunity to undertake professional development through the Australian Library and Information Association's (ALIA) new online course Mature Matrix: library services for seniors in 2017.
In partnership with Sydney TAFE, ALIA has developed this three-week online course to help library staff increase their understanding of the issues and needs of seniors in their community and support them to provide targeted library collections, services and programs, such as the Tech Savvy Seniors Queensland program which is a partnership between the Queensland Government (led by SLQ) and Telstra which aims to get seniors connected, and participating in the ever increasing online world, with the objective of increasing digital inclusion amongst the older population, and helping reduce social isolation.
38 Council library services and Indigenous Knowledge Centres have delivered the program in 2016 by providing free and fun training for seniors so they can use and enjoy technology such as computers, tablets and smart phones. The training sessions have included introducing people to the internet and email, online shopping and banking, cyber safety and social media.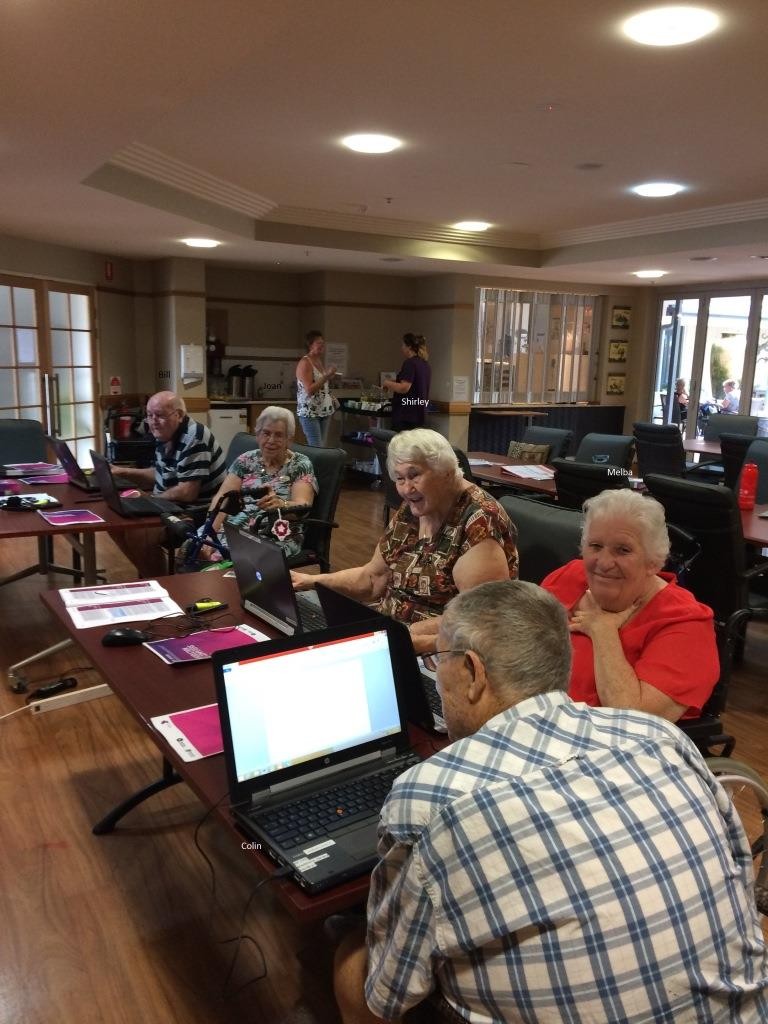 Tech Savvy Seniors Queensland training session at Gladstone
Tech Savvy Seniors Queensland training session at Gladstone
Here's a few quotes from seniors who have participated in the TSSQ program so far which capture some of benefits they have experienced:
"Before Tech Savvy Seniors classes I always felt like there was no real support for someone of my advanced age, who had never interacted with a computer before. Now I have and I am very grateful."
"My wife has recently died and she handled all of our computer-related matters, I need to do this now."
"This is the best thing I have done in my retirement, and I have been retired for 15 years!"
"Tech Savvy Seniors training has given me the opportunity to step out of the 'dark ages'."
Lyn Thompson
Senior Project Officer, Regional Partnerships
Regional Access and Public Libraries
State Library of Queensland
Comments
Your email address will not be published.
We welcome relevant, respectful comments.