Continuing the Conversation: STEAM into STEM
By Administrator | 15 April 2015
Dr Kathy Mackey, Manager of the Queensland Academies, will be undertaking a Smithsonian Fellowship in 2015 as part of her ongoing research into how the cultural and education sectors can partner more effectively in order to influence the development of design thinking as a more explicit form of inquiry based pedagogy across all areas of the curriculum. The Queensland Academies Partnerships Online Program for students in years 5 – 9 is based on three interrelated forms of inquiry processes – scientific inquiry, research methodologies and design thinking. Kathy's Fellowship aims to develop an innovation thinking strategy that combines elements of these process as a new form of contemporary pedagogy that places the role of cultural partners central to this innovation inquiry; thus driving contemporary education discourse in Queensland around STEM into STEAM. Kathy is sharing her experiences through the APDL blog.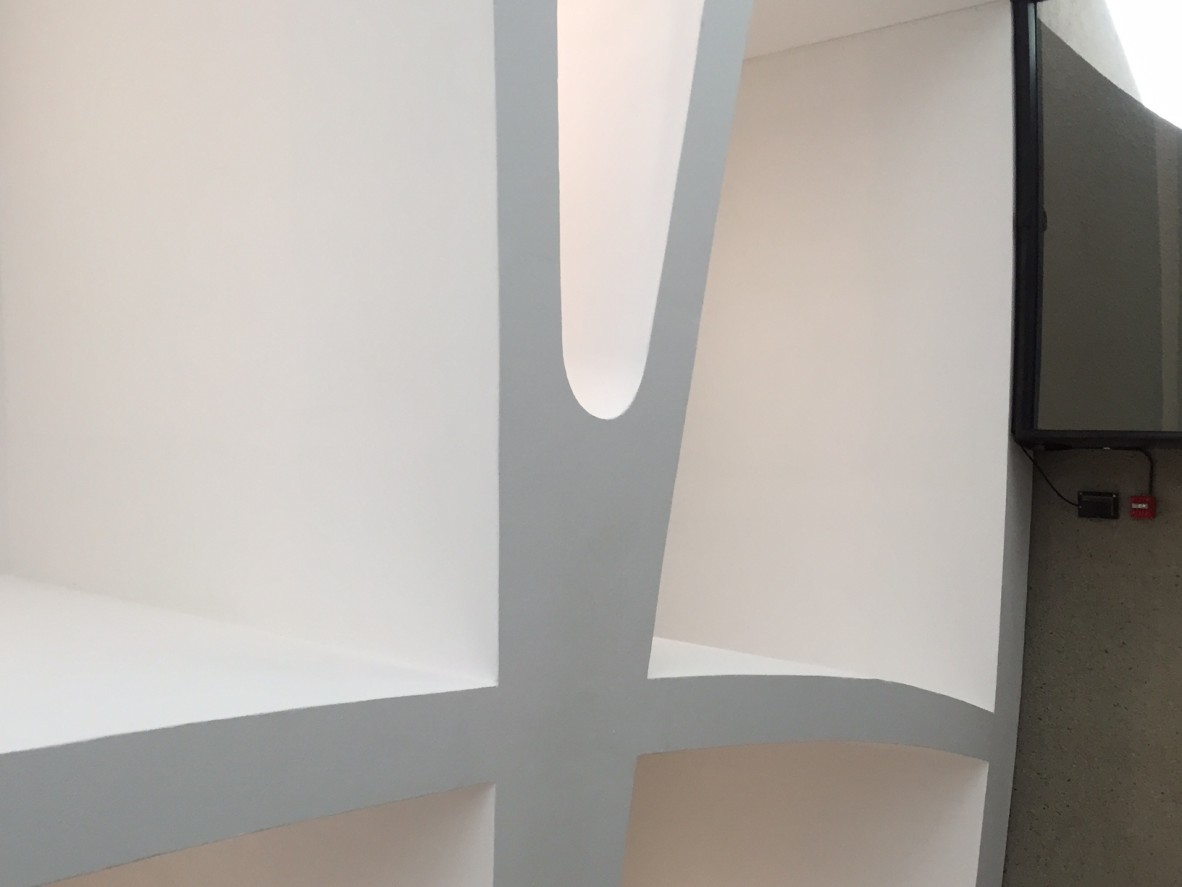 Image 1
Image 1
My first Fellowship experiences are certainly embedded in STEM and STEAM. The goal of my Fellowship is to enhance the capacity of educators to influence contemporary education discourse in Queensland around STEM (Science , Technology, Engineering and Mathematics) education as it continues to exploit the potentials of becoming a STEAM based paradigm through the inclusion of creativity and the Arts.
This discourse has become well established within the arts education community for several decades. As suggested by Stephan Sonvilla – Weiss: "cultural, intellectual , and spiritual fields are prerequisite to evolutions in art, science, and technology. He identifies the main question for educating artists in a digital network culture as how the increased recognition of interconnections in differing fields of knowledge, systems, and ecology theories is perceived in light of learning tasks. Chaos theory and self-organisation and social network theories suggest that we acquire learning competencies from forming connections within disparate ideas and fields in which links between them represent survival in an interconnected world. Amplification of learning, knowledge, and understanding through the extension of a personal network into a global network is the epitome of a new learning culture." (Sonvilla – Weiss in Alexenberg, 2008, p.15)
The role of the contemporary artist as a polymath, and an interdisciplinary catalyst who can encourage socially (often networked) based responses to a range of issues is a well embedded view within the mainstream.
This polymathic thinking will be featured during April as the first National Maths Festival will come to Washington, D.C. on April 16-18, 2015 thanks to the collaborative efforts of The Mathematical Sciences Research Institute (MSRI) and The Institute of Advanced Study (IAS), in cooperation with the Smithsonian Institution. The celebration will feature a range of public and private activities celebrating the role that mathematics plays in our lives—including policy briefings, a gala dinner, the awarding of a new literature prize, and a free, day-long public festival designed to inspire appreciation for the importance, beauty, and fun of mathematics.
It is inspiring to see the festival goals as having a strong policy base. Great Teachers = Great Students: Building the Profession of Math Teachers in America is an invitation-only breakfast briefing on Capitol Hill for Members of Congress and staff to discuss key mathematics education policy initiatives, including teacher training and professional development programs, and development of a national STEM Master Teacher Corps. This will be followed by a policy workshop entitled Finding Common Ground in Math Education: Where We've Been, Where We Are, Where We're Going. This workshop is targeted at state-level education leaders (and will be in the Montpelier Room of the Library of Congress!) to discuss the state of mathematics education, including college and career-readiness standards and mathematics teacher preparation and licensing. The workshop will share best practices and plan next steps regarding implementation of standards across states.
Another important festival event includes Act from Thought: The Case for Basic Science Research. This dinner in the Great Hall at the Library of Congress also will involve policymakers, philanthropists, and scientists in reflecting upon public and private support for basic scientific and mathematics research, especially given the role that basic mathematics research plays in America's global competitiveness. Featured speakers include Eric Lander, co-chair of President Obama's Council of Advisors on Science and Technology and one of the architects of the Human Genome Project.
The public event on Saturday April 18 will bring together performances, hands-on demonstrations, lectures and exhibitions. Events will take place at the Smithsonian's Enid A. Haupt Garden, the S. Dillon Ripley Center, the National Museum of Natural History, the National Air and Space Museum, the National Museum of African Art, and the Freer and Sackler Galleries.
I look forward to sharing more details of this festival, but in the lead up I have included the following reflections including some featured artworks from the Hirshorn Museum and Sculpture Garden . The museum itself is a striking example of the relationship between geometry and a place for aesthetic encounter. The drum like shape, featuring a sculptural cast concrete skeleton was designed by Gordon Bunshaft, and opened in 1974 (refer image 1). Once inside, the space becomes part of a seamless network of architecture and artworks that offer challenges to our beliefs about perception, vision, objectivity, materiality, the still and the kinetic and the temporal and immersive.
Featured works include:
Dan Flavin: Untitled (to Helga and Carlo, with respect and affection) 1974
This work is a large-scale installation featuring fluorescent lights. While arranged in a simple geometric structure similar to a wall, the sheer heat and electronic heart beat of the work manages to generate a very intense experience for the viewer (refer image 2).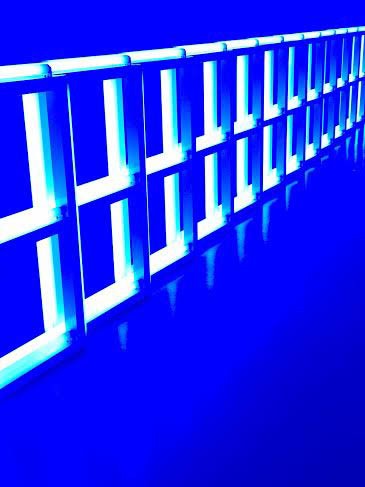 Image 2
Image 2
Manguel Angel Rios: A Morir ('til Death) 2004 - 2006
This three channel video installation creates very strong relationship between the visual narrative and fundamental concepts of mathematics and physics including balance, speed, force and trajectory, creating an outcome not dissimilar to a choreographed dance or a battle (refer image 3).
Image 3
Image 3
Visit mathfest.org; hirshorn.si.edu.
References:
Sonvilla – Weiss, S (2008). Art/ Science And Education in Alexenberg, M (ed) (2008): Educating Artists for the Future: Learning at the Intersections of Art, Science, Technology and Culture. Bristol: Intellect
Comments
Your email address will not be published.
We welcome relevant, respectful comments.