Conscription 'Yes or No?'- State Library's new ibook
By JOL Admin | 16 October 2015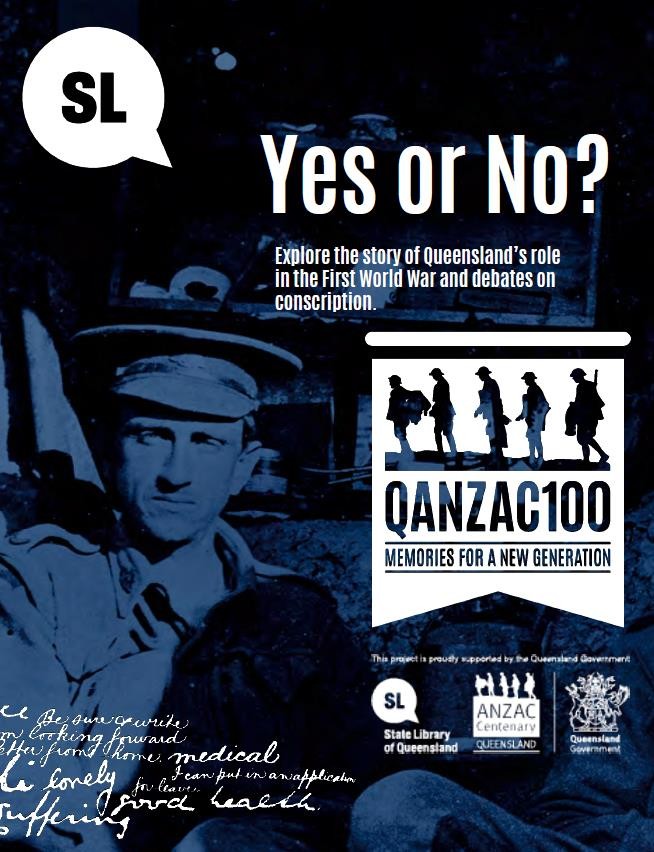 Yes or No?
State Library has just released its very first ibook.
Yes or No? is an interactive book which provides educators with First World War stimulus material and a focus on inquiry learning when looking at the topic of conscription.
It explores reasons for and propaganda around both sides of the conscription argument, and the impact and aftermath of the conscription debates.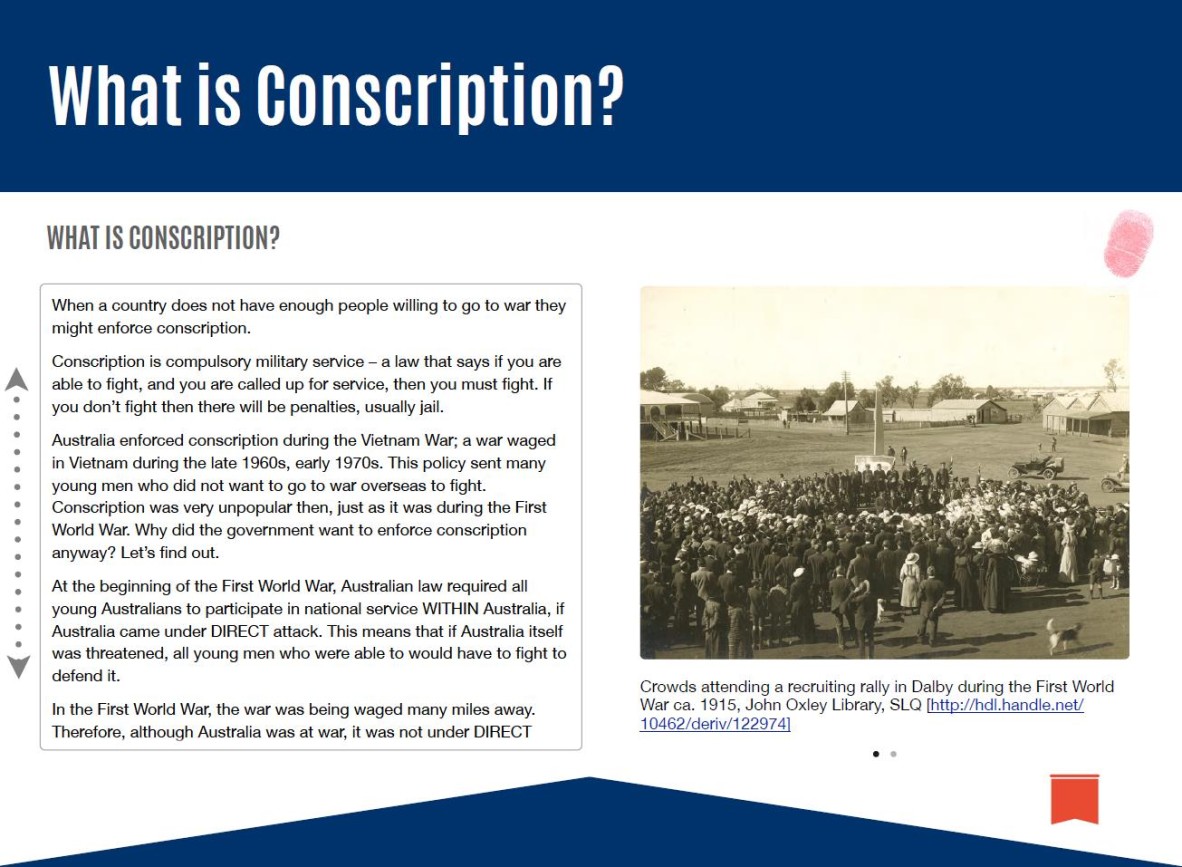 The ibook is targeted at the student/teacher audience, but anyone can enjoy this new resource. It is now available for download from iTunes.
Robyn Hamilton - QANZAC100 Content Curator, State Library of Queensland
Comments
Your email address will not be published.
We welcome relevant, respectful comments.