Conscription referendum 1917
By JOL Admin | 21 December 2017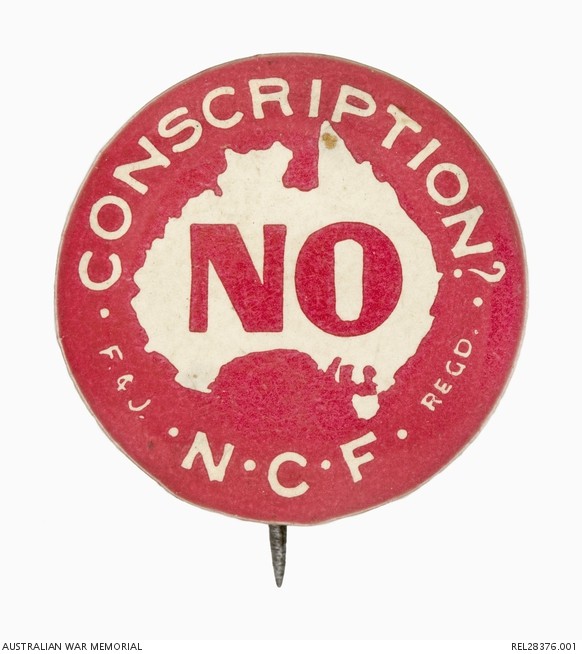 Anti-conscription badge : 'CONSCRIPTION / NCF / NO'. Australian War Memorial, REL28376.001
Source: Anti-conscription badge : 'CONSCRIPTION / NCF / NO'. Australian War Memorial, REL28376.001
On 20 December 1917, a second referendum around the topic of conscription was put to the Australian people by Prime Minister Billy Hughes. The question asked was: Are you in favour of the proposal of the Commonwealth Government for reinforcing the Commonwealth Forces overseas?'
As the war in Europe dragged on, Britain was looking to add a sixth division to the Australian Imperial Forces, and Hughes was asked to provide 7,000 men per month to meet this request. With voluntary enlistment in steady decline, Hughes proposed that voluntary enlistment should continue, but recruitment shortfall should be met by conscription - compulsory reinforcements called up by ballot. These reinforcements would comprise single men, widowers and divorcees aged between 20-44 years, without dependents.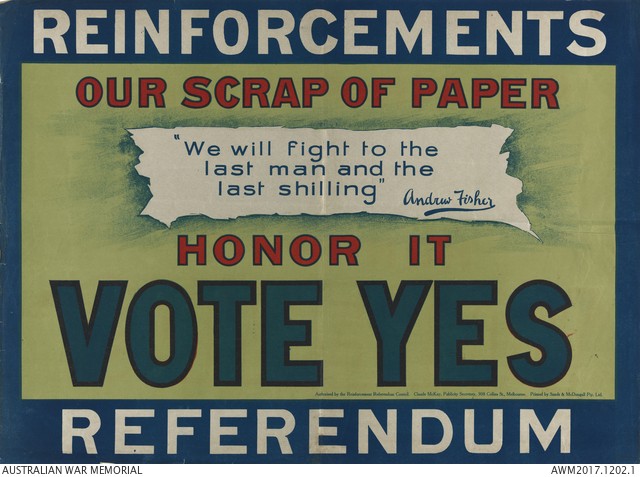 Reinforcements Referendumn Vote Yes... Australian War Memorial, AWM2017.1202.1
Source: Reinforcements Referendumn Vote Yes... Australian War Memorial, AWM2017.1202.1
The 1917 referendum was defeated with a greater No vote than the 1916 referendum. Queenslanders voted 132,771 in favour and 168,875 against. Nationally, 1,015,159 people voted in favour, with 1,181,747 against. And just as the 1916 referendum caused political, social and religious division, so the 1917 vote attracted impassioned and forthright debate, as advocates for both sides put forward their case.
On the homefront and in the trenches, everyone held an opinion. Several letters in the State Library collections which reveal their writer's thoughts on the matter.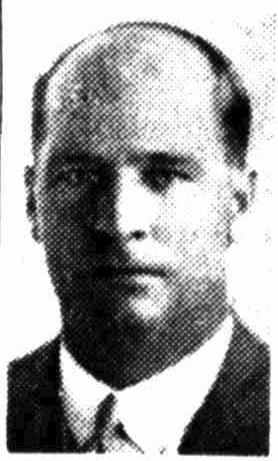 George Goddard, The Sun (Sydney, NSW) 25 August 1947, p.5
In a letter to his mother dated 24 November 1917, George Goddard, a journalist by profession, and at that time a Lance-corporal in the 59th Infantry Battalion stated:
'I notice that another referendum on the Conscription question is to be taken. This rather annoys the chaps over here. As far as I can gather, they are absolutely against conscription. I know that the figures of the last soldiers' vote on conscription are said to have been "for" it, but I've never heard any of the men over here say that they favoured it. I voted "for" it last time. This time I'm going to twist, and vote against it. I don't think it's necessary. Australia can't afford to lose any more men. America says she has 10,000,000. It is ridiculous for to think of it for Australia now. In spite of all that politicians can say, I maintain that Australia has done her share, & more; and there are sufficient Australians over here to continue to do their county's portion for a good while to come. I can't be convinced that there is recurring wastage of 7000 men a month. The total casualties – including killed, wounded, prisoners & sick – in three years are 103,000! Well over 50% of those would return to the fray. No Conscription for me!'
In another letter dated 14 January 1918 he expounds further:
'I've noticed with a whole lot of satisfaction that the conscription referendum was turned down. I thought it would be. I very much doubt the statement that the soldiers voted "Yes". My own opinion is that 75% of those on active service – I mean actually fighting – voted against it. I read a splendid leader in the "Daily Express" some little time ago on the subject. It pointed out that Australia had a man power problem that was peculiarly its own. It was not similar to Canada, which was quite handy to all the largely populated countries of Europe. The writer deprecated the cabled statement by Reuters's Melbourne correspondent that "the failure of the referendum was due to the inability of the working classes – or rather, industrial classes – to realise the gravity of the situation". That's all balderdash, of course. Australia cannot possibly afford to deplete her man-power to the extent that those conscriptionists urged. The few more men that they could throw into the business would not, in my humble opinion, make a ha'p'orth of difference to the ultimate decision. Let's see what America can do. She has 15 times our population & is about one-fifth as far away from the scene of the strife as Australia.'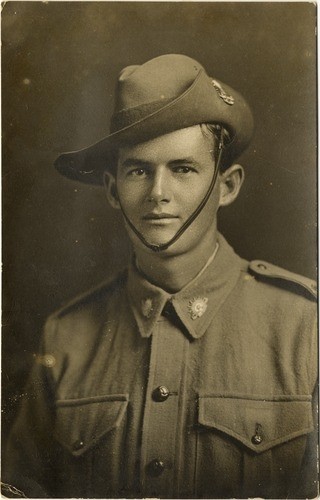 George Deviney, June 1917. George Samuel Deviney Papers 1909-1918, Acc: 5592/103
In contrast, Private George Samuel Deviney, a young farmer from Helidon who was fighting in France with the 52nd Infantry Battalion, wrote home to his sisters on 2 December 1917, saying:
'Well! I see the conscription question is being brought up again, we've been given a lot of pamphlets about it, a lot of the chaps over here are against it but "by gum" I'm not, I reckon I've got the chance of getting one home on the strikers this time so you may be sure there's one good old vote going for the Nationalists. If people in "Aussy" knew anything about the situation over here they would vote solid for it too, it is just their ignorance that sets them against it. I've seen enough of "mister hun" & his dirty ways to know what to exspect even if the war ends in a draw, I guess he has got to be whipped and whipped thoroughly or else it will just be a matter of going through this horrible performance all over again in a few years.' Acc 5592/103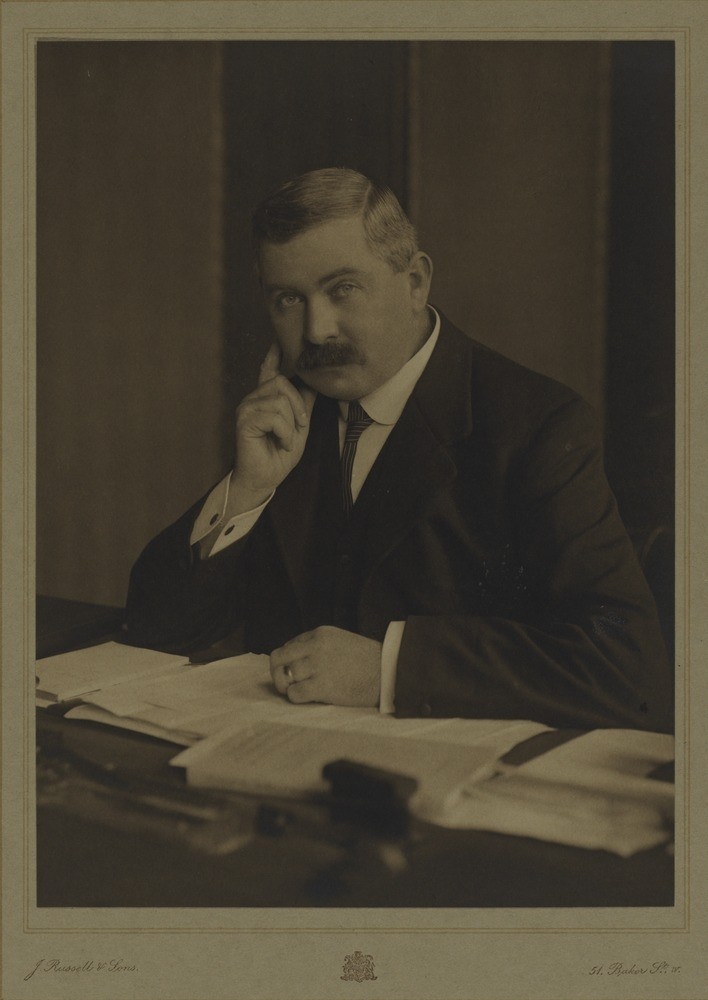 Studio portrait of Queensland Premier T. J. Ryan taken in London. John Oxley Library, SLQ, Image: APU22-0001-0007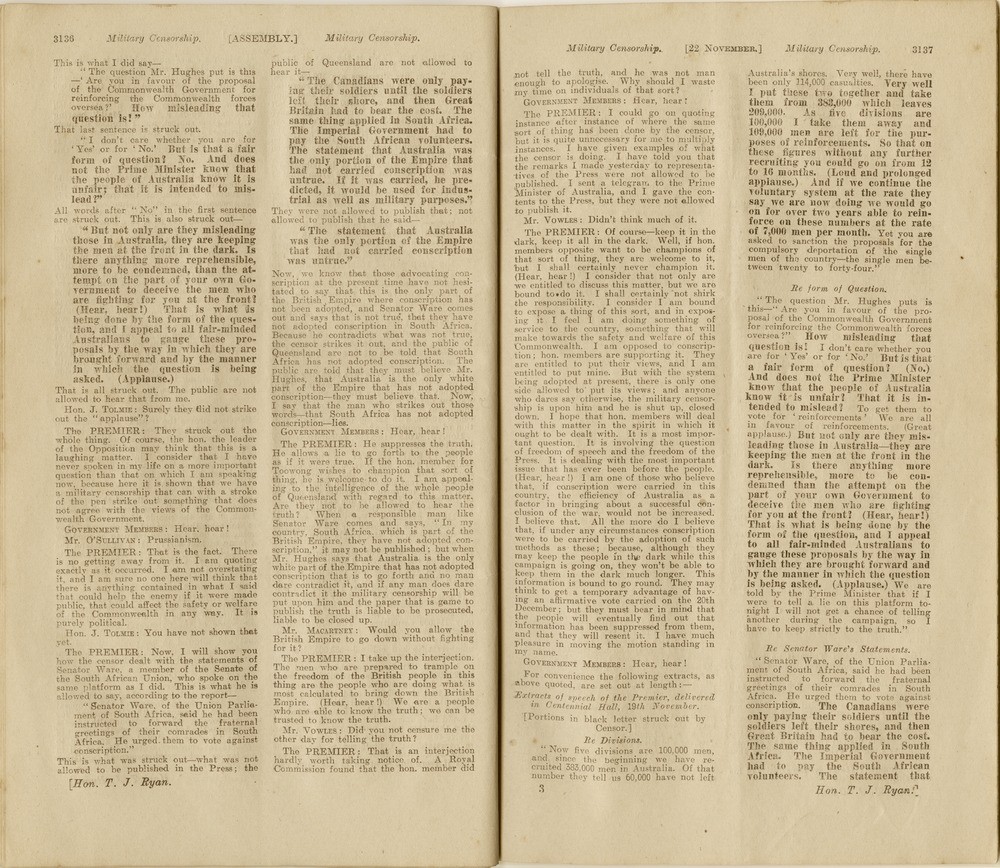 Excerpt from Premier Ryan's speech in Hansard No. 37, 22 November 1917. Stable Collection , Acc. 2959/1
Source: Excerpt from Premier Ryan's speech in Hansard No. 37, 22 November 1917. Stable Collection , Acc. 2959/1
State Library holds other collections which provide an insight into the complexity and fierceness of the conscription issue. The 2959 Stable Collection 1917-1991 comprises the personal papers of Captain Jeremiah Joseph Stable (1883-1953), Commonwealth Government Senior Assistant Censor in Queensland during the First World War. During the 1917 referendum campaign he caused considerable controversy when, under direct instruction from Prime Minister Hughes, he and a cohort of soldiers entered the Queensland Printing office on 27 November and seized all copies of Hansard no. 37 because they contained an anti-conscription speech by Queensland's Labor Premier, Thomas Joseph (T.J.) Ryan. Premier Ryan was the only state premier to oppose conscription and was acknowledged as a leader in the anti-conscription movement. His views led to considerable conflict with Prime Minister Hughes, a fervent conscription supporter.
Letter to Captain Stable from Prime Minister William Hughes, 27 November 1917, Stable Collection, Acc: 2959/6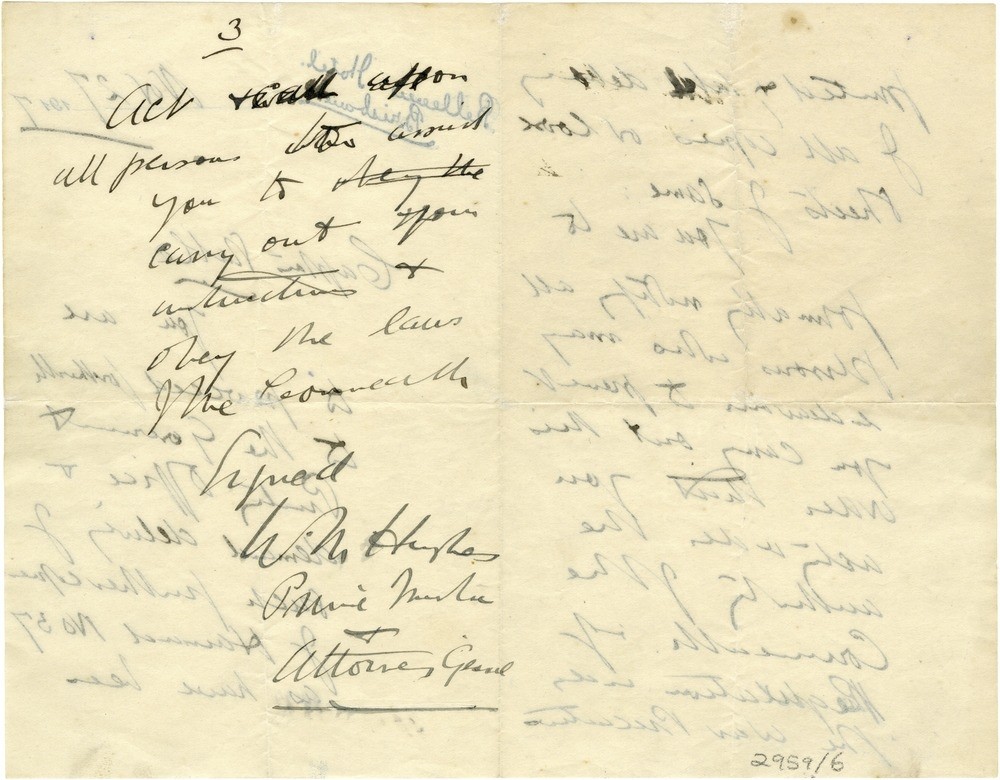 Letter to Captain Stable from Prime Minister William Hughes, 27 November 1917, Stable Collection, Acc: 2959/6
Comments
Your email address will not be published.
We welcome relevant, respectful comments.