Chocolates for Soldiers
By Marg Powell, Specialist Library Technician, Metadata Services | 12 December 2014
Not to be confused with 'Chocolate soldiers' a slang word for soldiers who were believed to be unwilling to fight, The Australian War Contingent Association distributed gifts to Australian soldiers overseas during the First World War.
TO THE AUSTRALIAN EXPEDITIONARY FORCE FROM THE AUSTRALIAN WAR CONTINGENT ASSOCIATION, LONDON. A HAPPY NEW YEAR TO ONE AND ALL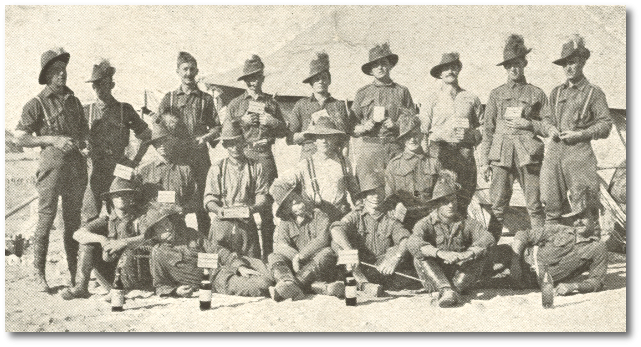 M.G.S. with their Christmas chocolate from Brisbane
This image, from the Queenslander Pictorial Supplement in 1915 shows men from the 'Machine Gun Section' in Egypt with their Christmas chocolate from Brisbane.
After the evacuation of sick and wounded from Gallipoli, and the evacuation of the Peninsula, organisations like the AWCA found their services to be in very high demand. Between 1916 and 1919 there were never fewer than 50,000 Australian troops in Britain, not including those on leave.
Between 1914 & 1918 there were many other 'comfort funds' established in Australia to either send supplies or raise money to support those serving overseas. Hand knitted socks, Australian newspapers, writing paper, cigarettes, cakes as well as chocolates were packaged up and sent, often with messages of hope and courage.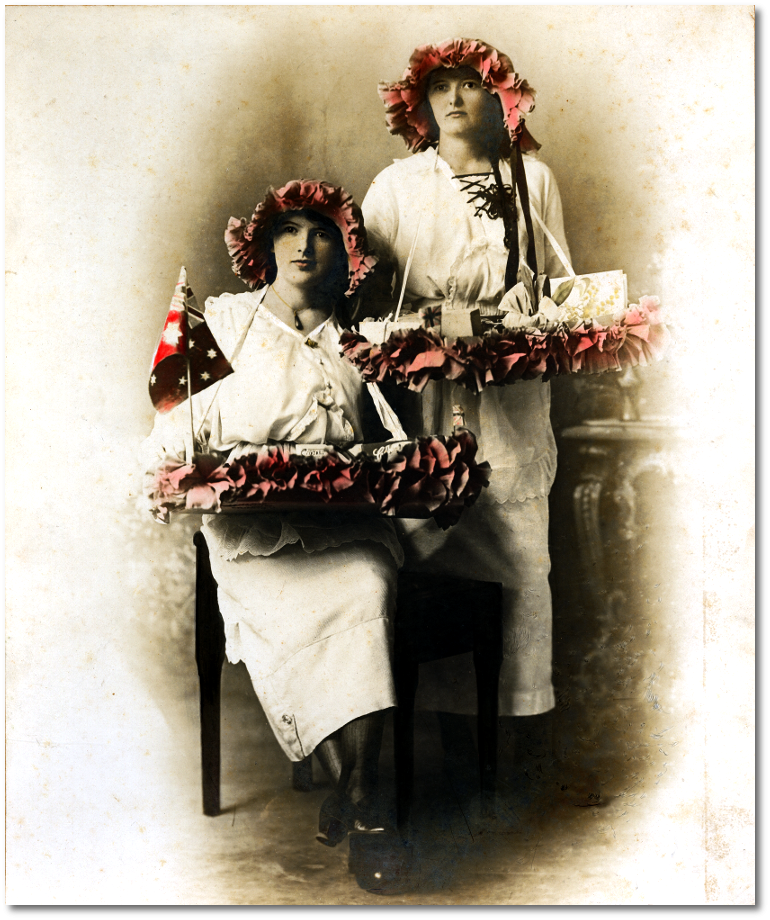 Sisters Peg Agnes and Vi Deviney ca.1917

Sisters Peg Agnes and Vi Deviney ca.1917
The Deviney sisters Peg (Agnes) and Vi, selling cards and sweets in Queen Street, Brisbane ca.1917 to assist the Comforts Fund. Boxes of Cadbury chocolates can been seen in the tray in the front.
Marg Powell | QANZAC Content Technician
Comments
Your email address will not be published.
We welcome relevant, respectful comments.