Charles Garland, Easter Rising 1916
By Marg Powell, Specialist Library Technician, Metadata Services | 28 March 2016
Charles Garland and his brother Ewart were living and working in London, when World War 1 was declared. Born in Canada, educated at Brighton Grammar School, Victoria, their father Richard Garland was general manager of Dunlop Co. Ltd in Melbourne.
Charles (Dick) Garland, India 1930
In April 1915 Charles Garland enlisted in King Edwards' Horse Regiment (Overseas Dominions), based in Chelsea, London. Charles had been working for a company that manufactured munitions, and belts for machine-guns, under contract to the British and later French governments.
His brother Ewart Garland trained to be a pilot for the Royal Flying Corps, in July 1916, papers detailing his experiences are held in the Imperial War Museum, London.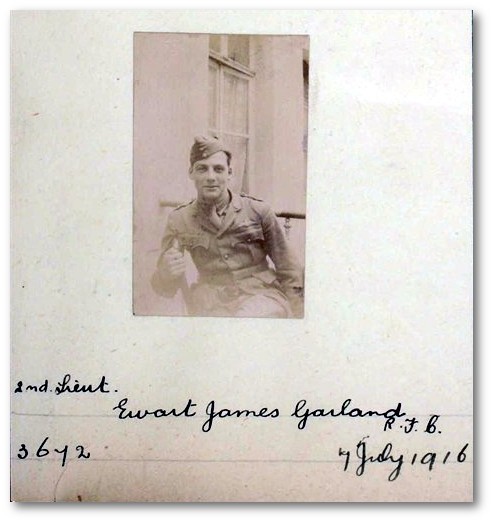 Ewart Garland, Great Britain, Royal Aero Club Aviators' Certificates, 1910-1950
After serving in France and Belgium in 1915, Private Garland travelled to Ireland in March 1916 for officer training. He had been given leave to stay with his uncle in Dublin over Easter.
While those back in Australia were preparing to commemorate the 1915 landings at Anzac Cove, Charles became caught up in another historical milestone.
While out sightseeing, Charles ran into a riot between the Royal Dublin Fusiliers and Irish rebels. Unable to return to his Squadron due to the stoppage of the railway, he reported to the Infantry Barracks and as a serving member of the British Army, he was called upon to help quell the uprising.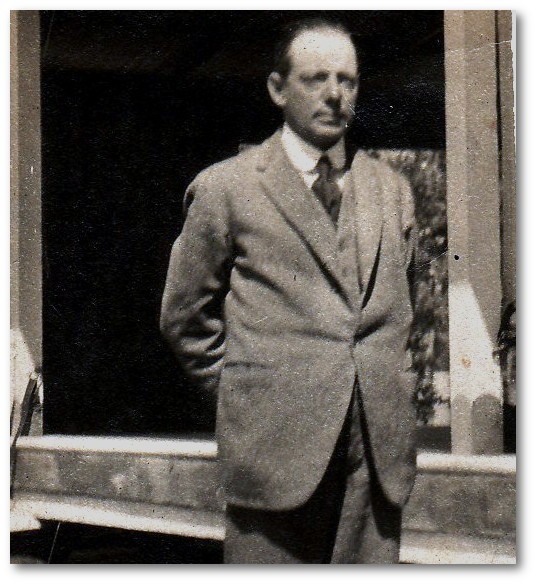 The letter, written in a dispassionate tone, brutally describes the killing and wounding of civilians. It shocked and outraged readers, provoking strong comment from Irish Catholics in Australia.
Approximately 500 people were killed and more than 2,600 were wounded in the clashes. Many civilians were killed as a result of the British forces using machine guns and heavy artillery against them, causing fires that left inner Dublin in ruins.
Remains of the Dublin Bread Company, Lower Sackville Street, Dublin
The leaders of the rebellion were executed and although the uprising was not a success, it has been described as the "spark that re-lit the flame of Irish freedom".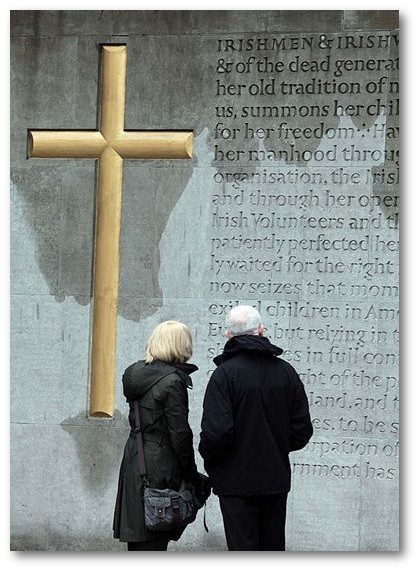 Arbour Hill Cemetery, Dublin, resting place of 14 Irish rebel leaders, executed 1916
The State Library of Queensland holds four typewritten letters authored by Charles Garland, to his parents between 1915 & 1916. They are part of his uncle David John Garland's collection of papers, 1915-1918 digitised and transcribed, they are available via the library's online catalogue.
Not long after the death of his first wife in November 1919, and his dear father in December of that same year, Charles travelled to India where he lived and worked for the next twenty years, he married Kathleen Rutherford in August 1926.
Charles returned to England in 1947 age 52, where he resided in Sussex until his death in 1981.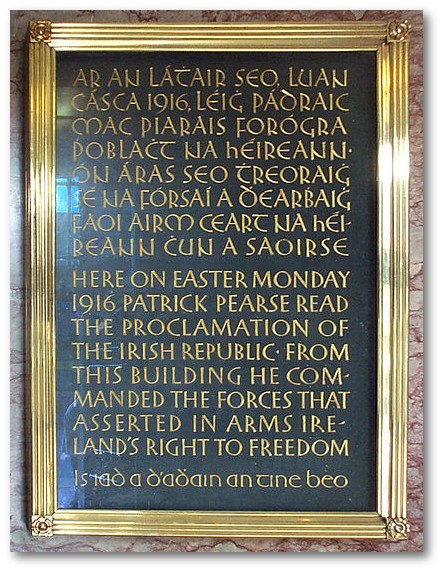 Plaque commemorating the Easter Rising at the General Post Office, Dublin
100 years on, as Australians prepare to commemorate the centenary of Anzac Day this April, the Irish too are remembering those who lost their lives in their country's fight for freedom.
Images of Charles and Richard Garland reproduced with permission of the Garland family, March 2016; all other images sourced from Wikimedia Commons and State Library of Queensland.
Further reading:
Marg Powell
QANZAC 100 Content Technician
State Library of Queensland
Comments
Your email address will not be published.
We welcome relevant, respectful comments.