Charles ALLEY #50270
By Marg Powell | 21 August 2017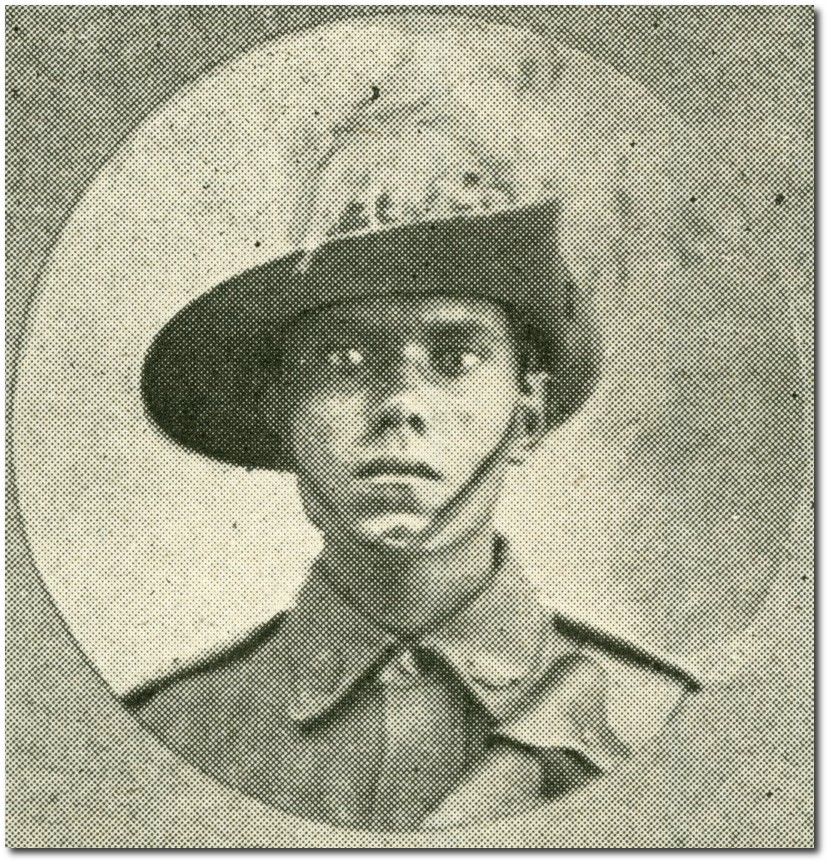 Indigenous Australian, Charles ALLEY, 11th Light Horse Regiment
Charlie Alley (aka ALLIE) was born in Charters Towers, in 1901 to Charles Alley, a Malay and Fanny Palmer an Aboriginal woman from Canobie Station, via Cloncurry.
Keen to participate, Charlie Alley was only 16 when he enlisted in Brisbane, 20 December 1917 and was allotted to the 1st Reinforcements (Queensland), Egypt. He embarked from Sydney on 10 June 1918 and arrived in the Australian Mounted Division Training camp at Moascar, five weeks later. Charlie joined his Regiment when they were on patrol in Ludd, [Lod] Palestine in September 1918, but was taken ill seven weeks later. He was hospitalised in Alexandria and returned fit for duty in January 1919.
1st Reinforcements, Queensland, featuring several Aboriginal soldiers - believed to include: Willie Allen, Charles Alley, Glen Combarngo, Herbert Roberts, Patrick Brady, John Lewis, Harry Roberts, and Alexander Stanley
Charlie remained with his regiment now stationed in Egypt where they performed garrison duty, during the Egyptian uprising, and returned home 28 August 1919, at the end of hostilities and spent some time living in the Mitchell area.
Charles Alley also served in the Second World War - Q186382 with No.1 Garrison Battalion, Townsville.
Other known indigenous servicemen in the 1st Reinforcements were: Willie Allen 50246, Glen Combarngo 50248, Herbert Roberts 50265, Patrick Brady 50271, John Lewis 50276, Harry Roberts 50278, and Alexander Stanley 50280.
Read more ...
The information in this blog post has been researched by State Library staff and volunteers, it is based on available information at this time. If you have more information that you would like to share or further research uncovers new findings, this post will be updated.
Comments
Your email address will not be published.
We welcome relevant, respectful comments.