Captain.Vivian Stewart Cooper, D.S.O. 26th Battalion, A.I.F.
By JOL Admin | 21 August 2014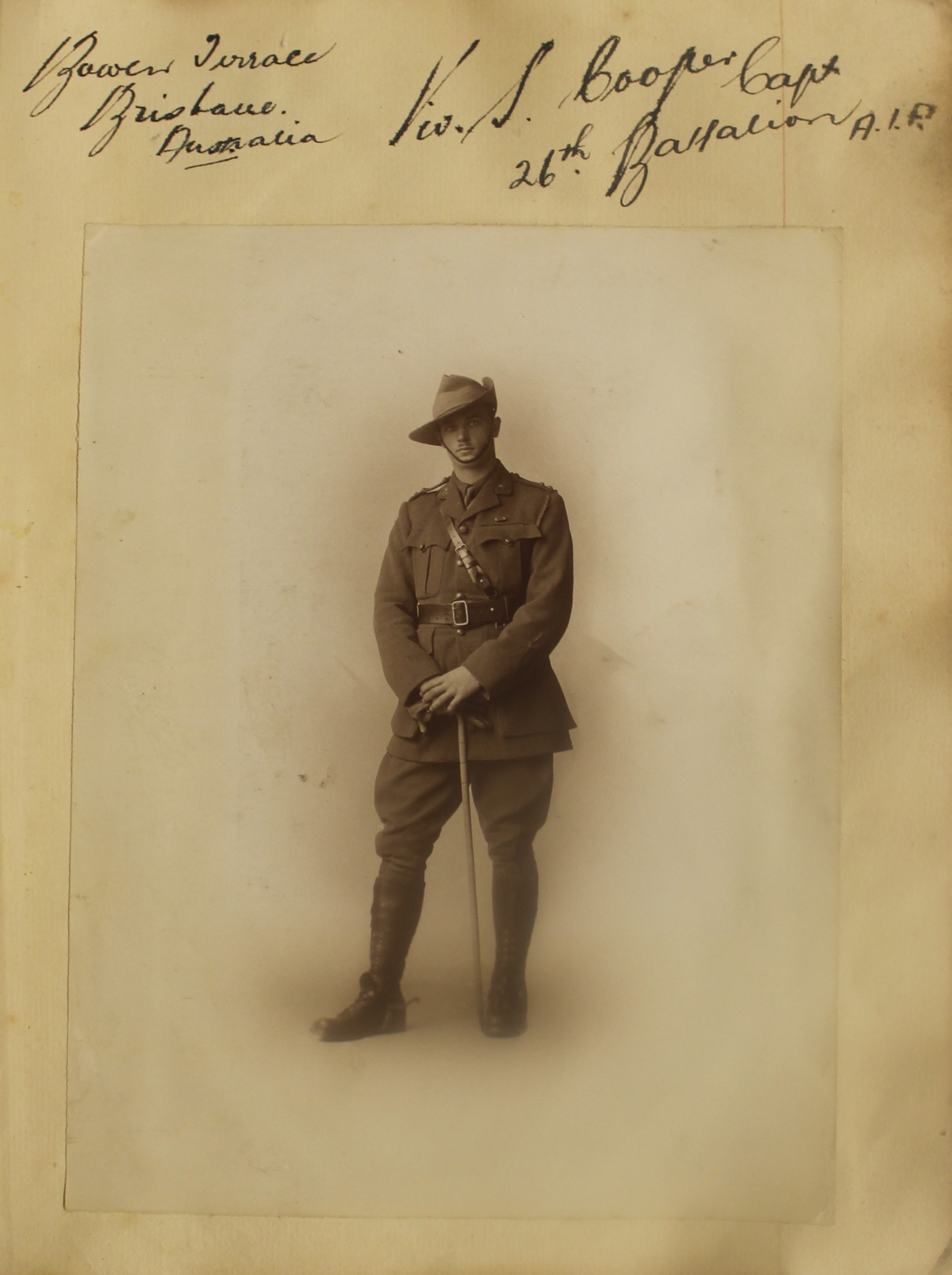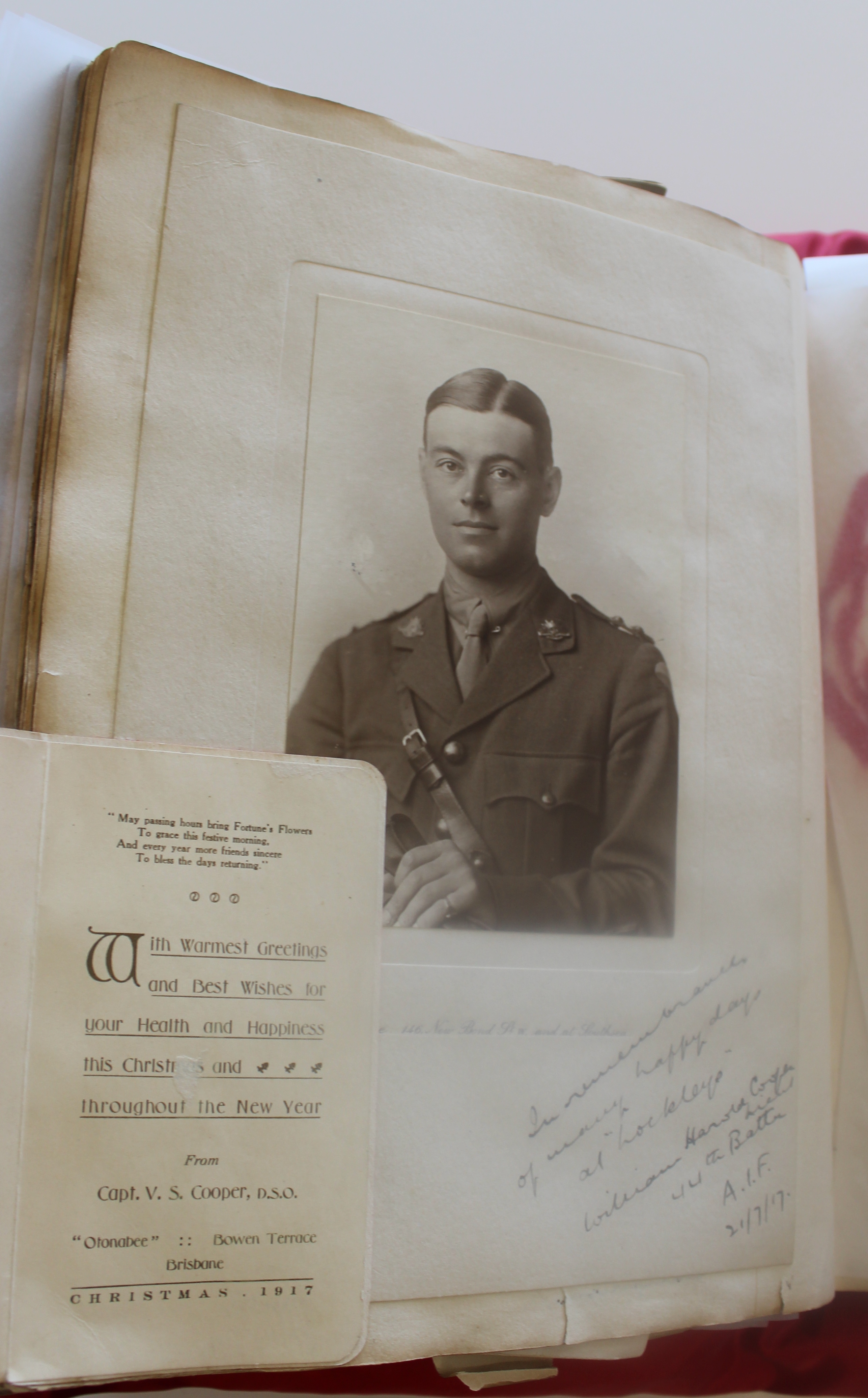 The flow of casualties from various theatres of war soon overwhelmed the existing medical facilities in the United Kingdom just as it did in France and Flanders. Many civilian hospitals and large buildings were turned over to military use. Such was the case with "Lockleys" the home of Sir Evelyn and Lady de la Rue. Through the papers of Lady de la Rue, I have become acquainted with many of the AIF officers that recuperated in her fine country house in the depths of Hertfordshire, England. The State Library of Queensland holds a scrap album of letters, photographs and other mementos from A.I.F Officers that were collected and kept by the Late Lady de la Rue.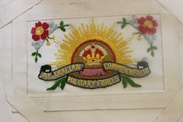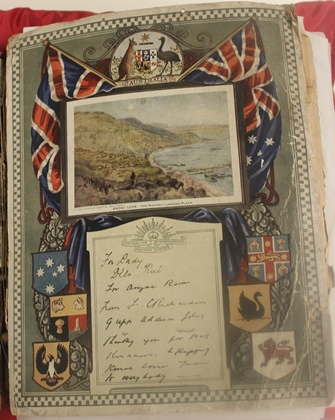 One gallant Queensland Officer whom stood out for his service to the Mother Country was Captain Vivian Stewart Cooper, D.S.O., 26th Battalion A.I.F. who was awarded the Distinguished Service Order and the Military Cross for displaying resource and initiative when on the night of the 6th and 7th August 1916, he assisted in breaking up and dispelling a German counter attack on the trenches, North of Pozieres. Though British divisions were involved in most phases of the fighting, Pozieres is primarily remembered as an Australian battle. Cooper held the rank of Lieutenant at this time. On hearing that the Lewis Gun of the relieving battalion had not arrived he remained in the sector sending communication to the 7th Australian Machine Gun Company for a Vickers Gun.
He stayed at strongpoint 23 and as the Germans advanced after daybreak he opened fire, killing many and taking 20 prisoners. Captain Cooper was unstoppable and continued his acts of gallantry throughout his military campaigns. During an attack East of Mont St Quentin, near Peronne, in September 1918 he took a small company of men (less than thirty) and advanced on the enemy knocking out machine gun posts on two occasions. In despatches it said that the success of this mission was due to the personal gallantry shown by this officer who displayed a disregard for his own personal safety. Search the links below for more information about resources relating to World War 1.
Australian War Memorial (AWM)
Australian War Memorial Search for a Person
Janette Garrad – Original Content Technician, State Library of Queensland
Comments
Your email address will not be published.
We welcome relevant, respectful comments.