Captain Murphy, 26th Infantry Battalion
By Marg Powell, Specialist Library Technician, Metadata Services | 26 November 2015
When Captain Joseph (Kevin) Murphy, MC returned to Australia in January 1919 he was still recovering from wounds received in action in Northern France. We are very fortunate at the State Library of Queensland, to have a collection that relates to his service, including his medals, and postcards he sent to his young cousin Alma.
Discovering his story has been quite a journey as we were unable to locate an image of the man. Many hours and minds have been turned to finding Kevin Murphy, now finally this portrait has recently been identified by military historian Jay D'Souza, during a search of the digitised material available from the National Library of Australia via TROVE.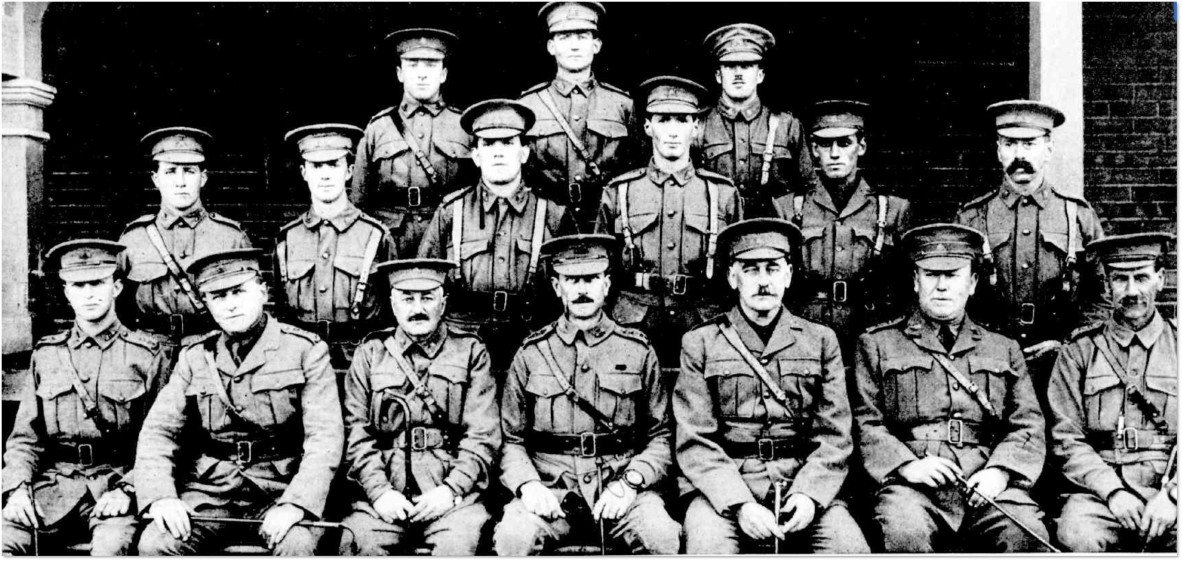 Age just 23, when Kevin Murphy arrived in Egypt in August 1915, he was posted to B Company at Polygon Camp, Abbassia, serving alongside his two brothers Frank (19) and Inigo (21).
Prior to embarking for Gallipoli he was posted to A Company to replace No. 4 Platoon Commander who was absent without leave in Cairo. The 26th Battalion disembarked at Watson's Pier, Anzac Cove, 12 September 1915; Murphy and his platoon were temporarily transferred to the 3rd Australian Light Horse Brigade on 16th September 1915, as many units were severely depleted of men.
Murphy returned to the 26th Battalion on 2 November 1915, and spent his remaining time at Russell's Top and Mule Gully, before being evacuated in the evening of 12th December 1915 when Australian troops withdrew from the peninsula. He then went on to serve in France and Belgium.
Wounded four times and evacuated on three occasions, he sent letters and cards to his family in Queensland. In particular he wrote to his young cousin Alma Murphy who was only six when he and his three brothers enlisted. They had a running joke about 'currant bread' which appears throughout his correspondence.
Captain Murphy was Mentioned in Despatches, in September 1917 for leading a successful advance during the attack at Polygon Wood, and awarded the Military Cross for 'personal gallantry and inspiration to his men' at the battle of Villers-Bretonneux in July 1918.
In 1918 Captain Murphy was engaged in the retrieval of the German tank known as Mephisto, now on display at the Queensland Museum. Working parties prepared a track to enable the tank to be towed back to base. Covering artillery fire was arranged to disguise the noise of their work as they faced many difficulties including gas-attacks launched by the Germans.
When Captain Murphy was wounded for the fourth time he was evacuated and returned to Australia, just prior to the Armistice. He was admitted to the Military Hospital at Kangaroo Point for several weeks to receive treatment for a gunshot wound to his right elbow.
Captain Murphy's gallant and highly decorated service was commemorated in the State Library's Distant Lines Exhibition, and his small but no less valuable Collection, has now been digitised and transcribed.
Thanks also to military historian Jay D'Souza for his additional research, supplied in January 2022, which has been incorporated into the story of the service of Captain Murphy.
Read more:
Comments
Your email address will not be published.
We welcome relevant, respectful comments.