Business Studio lunch box forum: getting in the ring
By Administrator | 15 March 2018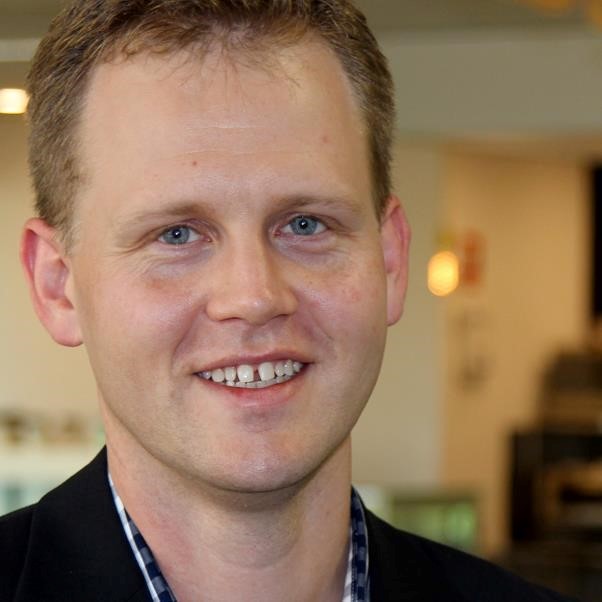 Date: Wednesday 14 March 2018
Time: 12.30pm–1.15pm
Where: Business Studio, level 1, State Library of Queensland
...lessons from two years of bootstrapping
Paul Woods, founder of Adopt & Embrace discussed the lessons learnt along his journey so far. Paul is driven to work with organisations of all shapes and sizes to connect people with technology and unlock significant, sustainable productivity and profit improvement.
Founded in 2015, Adopt & Embrace helps individuals, teams, departments and organisations improve the way they work, achieve their personal and professional goals, and ultimately deliver better outcomes for their customers. Adopt & Embrace work hand in hand with their customers to develop an adoption strategy; plan for organisational change; and execute compelling communication, learning, and coaching experiences.
Our Business Studio lunch box forums feature a new speaker each fortnight.
Business Studio membership is free and gives you access to a great range of resources and business support. Visit the team on level 1 to sign up now.
Find Business Studio recommended books and resources in the Library Shop.
Missed this forum? You might be interested in the following blog written by Paul:
Where we should have spent the first few months bootstrapping our startup
These are resources recommended by Paul that are available in the State Library collection today:
Antifragile : how to live in a world we don't understand / Nassim Nicholas Taleb
Resilient by design : creating businesses that adapt and flourish in a changing world / Joseph Fiksel.
Sign up as a member of the Business Studio today to stay up to date on upcoming events
Comments
Your email address will not be published.
We welcome relevant, respectful comments.