Bookbinding Workshop
By Christene Drewe | 19 June 2012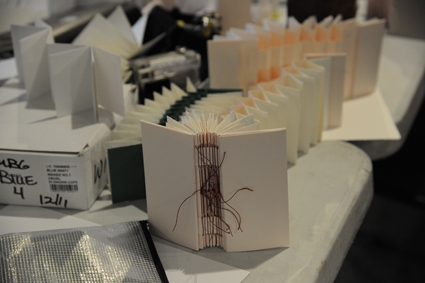 On Monday 28th May 24 participants gathered in the Studio at the State Library to begin a five day workshop with leading U.S. book artists Keith Smith & Scott McCarney. The workshop was proudly sponsored by The Siganto Foundation. Although the participants' experience of making books varied from none to accomplished, all were keen to learn from 'The Masters'!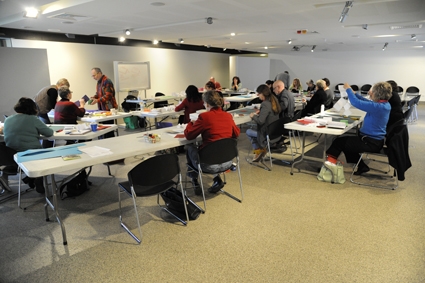 During the introduction to the workshop Keith & Scott suggested that they aimed to demystify binding techniques so that artists could create books which complemented their art practice.
Monday's workshop addressed the idea of folding as a mechanism for binding. Various 'fold-outs' were prepared and covers attached using '3-hole' pamphlet sewing.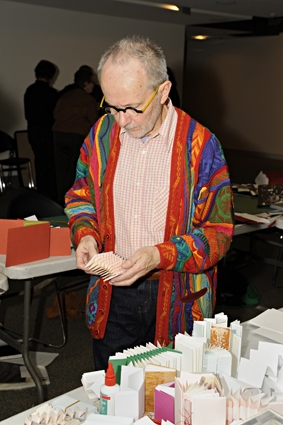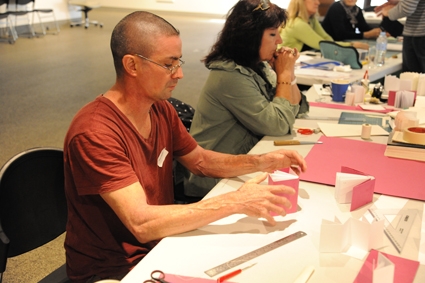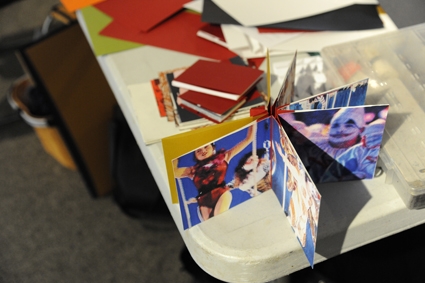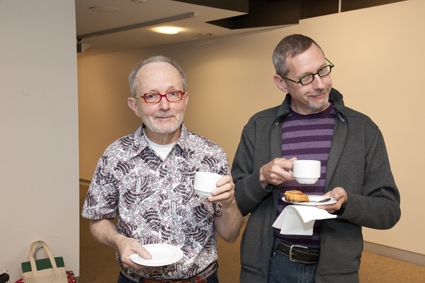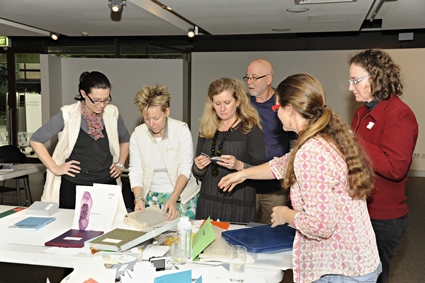 Coptic binding was the topic for Thursday and after learning & practising the techniques the group was treated to some fine examples of Coptic bindings held in the collections.
Each afternoon, the group was invited to view works selected from the Australian Library of Art collections. Chosen by Helen Cole, these works represented many of the techniques learned in the days workshop.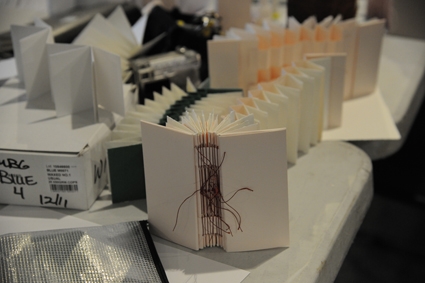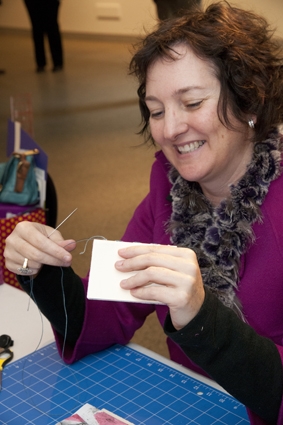 Comments
Your email address will not be published.
We welcome relevant, respectful comments.