black&write! at Queensland Poetry Festival
By Grace Lucas-pennington | 8 September 2015
Queensland Poetry Festival took place at the Judith Wright Centre for Contemporary Arts in Fortitude Valley on the last weekend in August, from the Friday evening until Sunday the thirtieth. In that beautiful space, over three days performers and artists from all over the world gathered to rejoice in the fun that words can bring… from haikus to hip-hop and everything in between!
black&write! co-presented a session at the festival on Sunday August 30. The TREATY session was an amazing celebration of contemporary indigenous poetry, starring emerging Brisbane writer Graham Arkhurst, award-winning author Ellen Van Neerven, and acclaimed poet and political activist Lionel Fogarty.
The atmosphere in the main theatre was electric; the featured writers read their pieces with fierce passion and the audience even gave out a few loud whoops at the end of the session.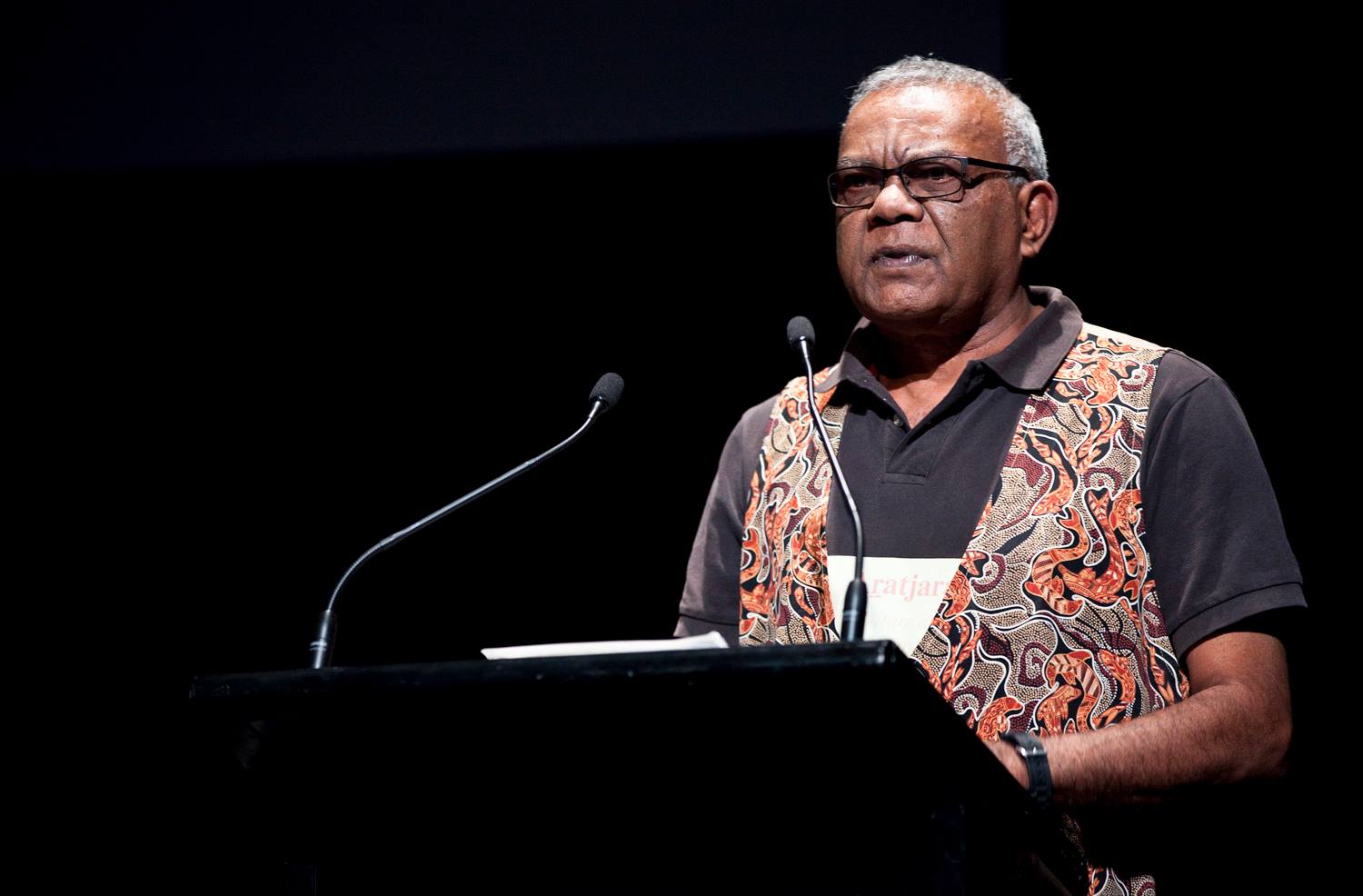 The festival also featured a performance by our very own black&write! staff member Yasmin Smith, who read both a Judith Wright poem and an original piece on opening night in conjunction with a performance by Vulcana Women's Circus. Go Yasmin!
Thanks QPF for inviting black&write! to be involved in a wonderful festival! Hope to see you there next year!
Comments
Your email address will not be published.
We welcome relevant, respectful comments.