black&write! authors in the spotlight
By Administrator | 24 June 2013
One of the best things about the black&write! Indigenous Writing and Editing project is watching what happens once the editing process is finished and the books are published. This year we have seen some incredible achivements by the inaugural winners of the black&write! Indigenous Writing Fellowship Competition in 2011, Ali Cobby-Eckermann from South Australia and Sue McPherson from Queensland.
Ali's narrative poetry collection Ruby Moonlight and Sue's young adult novel Grace Beside Me were published by Magabala Books in early 2012. Since then there has been no stopping them! Both authors were shortlisted for the 2012 Deadly Award for outstanding contribution to Indigenous Literature. Ali won the award which was announced at an event at the Sydney Opera House on 25 September last year.
Since then Ruby Moonlight has gone on to win both the Kenneth Slessor Award for poetry and the Book of the Year award in the 2013 NSW Premier's Literary Awards - an incredible achievement.
Grace Beside Me has been included on the White Raven's list for 2013 which is also an amazing achievement. Each year the language specialists at the International Youth Library (IYL) in Munich, Germany select newly published books from around the world that they consider to be especially noteworthy. This list of books is compiled into the White Ravens Catalogue which is introduced each year at the Bologna Children's Book Fair. The White Raven label is given to books that are deemed to deserve worldwide attention because of their universal themes and/or their exceptional and often innovative artistic and literary style and design.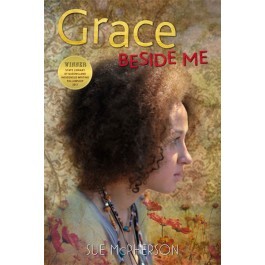 Grace Beside Me has also been shortlised in the Young Adult categoryof the 2013 Prime Minister's Literary Awards. Sue is the only first time author on this shortlist. The awards will be announced in late July this year.
We are incredibly proud of Sue, Ali and their amazing books. If you haven't read them yet, it's time to grab a copy!
Comments
Your email address will not be published.
We welcome relevant, respectful comments.