Bill Rudd, 5th Light Horse
By Marg Powell, Specialist Library Technician, Metadata Services | 8 July 2015
Queenslanders who served: -
Corporal William Henry Rudd, 11th & 5th Light Horse Regiments
Bill RuddCyril Brett
Almost 6ft tall, and just shy of this 20th birthday, he is pictured at Frasers Camp, Enoggera in 1915. He looks ready for anything - riding crop in one hand and a bottle of lemonade in the other.
One of three Rudd brothers (also Frank & Clive) to enlist from Rockhampton, their father, William Rudd (snr) was very well known for his association with Walter Reid & Co. and the Queensland Insurance Co.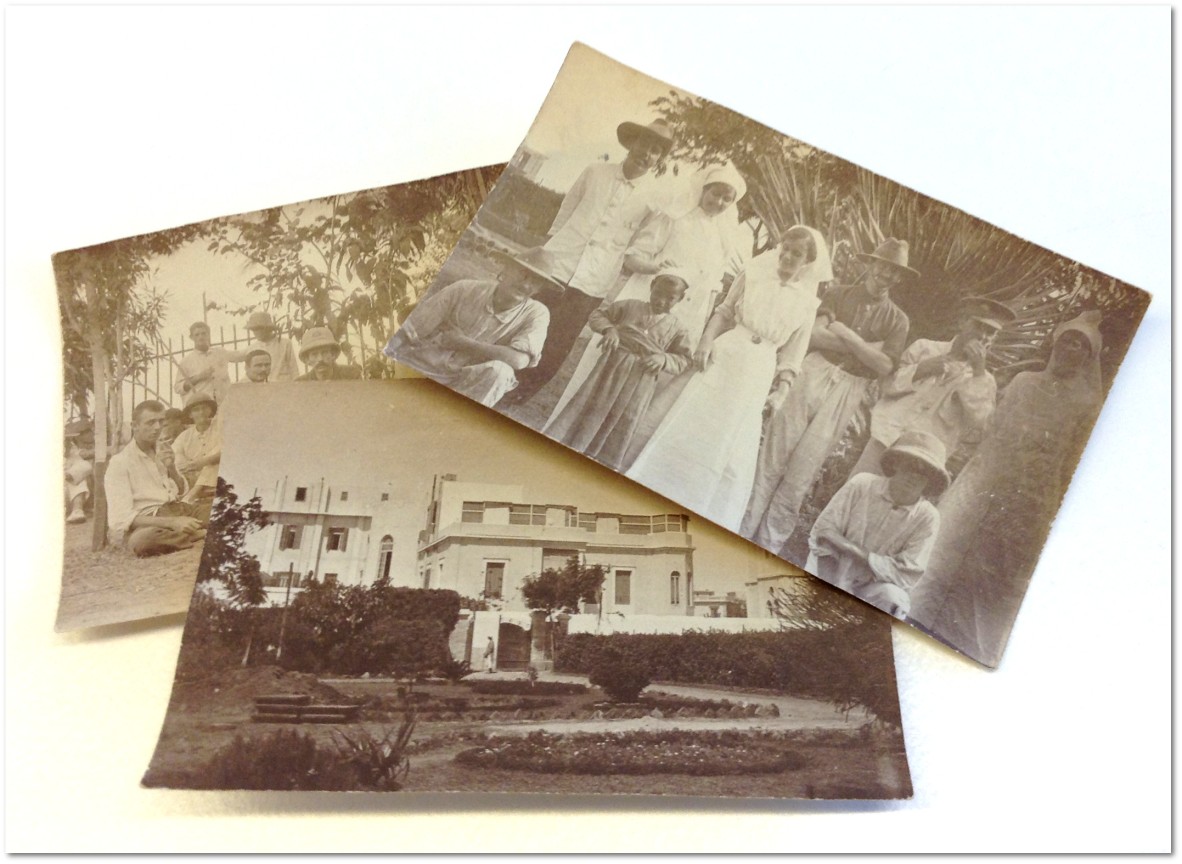 Staff and soldiers, Infectious Diseases Hospital, Choubra, Cairo 1915; Part of: M946 Burley Family Records
Staff and soldiers, Infectious Diseases Hospital, Choubra, Cairo 1915; Part of: M946 Burley Family Records
Just four weeks later, on the 24th September, Corporal Rudd was wounded, a bullet passed through his upper left arm. Described as 'slightly wounded' he was evacuated to St Elmo's Hospital in Malta, before being sent on to England for further surgery.
His plight is recorded in the Unit diary for the 5th Light Horse Regiment, in September 1915
Bill Rudd made his way home to Australia and travelled to Winton where he accepted a job as manager of Austral Downs, a cattle station of 1.3 million acres which spans the borders of Queensland and the Northern Territory. He took over from the retiring manager, Henry Lamond, who was well known as a bushman and author.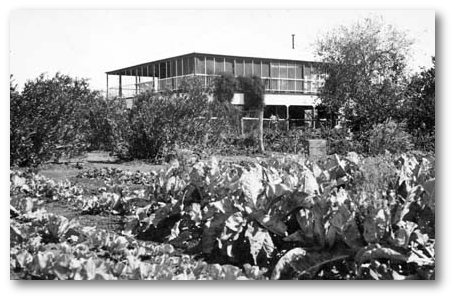 Austral Downs Homestead, taken from the vegetable garden, 1924. Image: National Archives 7170473
Elderslie Station
There is a marvelous letter published in the Morning Bulletin, in 1920 by Bill Rudd's sister Iris about her experiences travelling by car from Winton to Austral Downs, and the country hospitality shown them by everyone along the way.
In the second instalment she writes "No doubt we have all had adventures along the way. Now that it is all over we see the funny side, but once in a lifetime is sufficient for such as we have been through."
Elderslie Station
State Library of Queensland
Austral Downs was sold in 1926 and not long afterwards Bill with his brother Harold purchased Kingsborough a 32,000 acre property in the Aramac district, an area known for quality sheep production at the time and which could run up to 4,000 sheep. It was 300 miles nearer to markets and of course to schools for his children.
His father berated him for wanting to live out his dream in the bush - gambling hard earned money on what could be a disastrous venture. Ten years on however, the station became profitable, wool and lamb sales were healthy, they had survived the depression of the 1930s and Bill and Ruby remained on the property until his death in 1968.
But the question we always ask is why was Bill's portrait in the other soldier's collection?
The families that settled these vast properties would have of course shared may things including the privations of flood and drought, traded stock, greeted each other at church and community celebrations, and their children would have attended the same schools.
With considerable digging into the newspapers of the time, as well as family trees, we find that William Henry Rudd and Robert Cyril Palmer Brett shared grandparents, and Dorothea Brabazon (Bill's sister in-law) married Basil Brett (Cyril's brother).
Their service records and Cyril's diaries also reveal that they were admitted to the Military Infectious Diseases Hospital, Choubra, Cairo, with measles, within days of each other, and much much more ...
Bill Rudd's story has been uncovered, while looking for WW1 material that relates to Central and Western Queensland. The rich collection relating to Robert Cyril Palmer Brett currently being curated, includes diaries of his service in the 25th Infantry Battalion, loose photographs, albums and letters.
Some of this rare material may be included in forthcoming events being conducted for regional communities throughout Queensland, where you will have the opportunity to get up close and personal with WWI treasures from State Library's collections.
Further reading:
Marg Powell
QANZAC 100 Content Technician
State Library of Queensland
Comments
Your email address will not be published.
We welcome relevant, respectful comments.