Behind the scenes: Let me librarian that for you
By Administrator | 9 November 2015
There are many reasons that people visit us at SLQ, and no two days are ever the same at our information desks. Sometimes the questions we are asked are short and easy ("where are the toilets?") and sometimes they are more complex.
Information Services Librarian, Jennifer Freeman, recently shared some examples of the types of questions we are asked every day, and how she was able to help connect people with the information they needed.
"A patron needed to find an Australian play that wasn't listed in our catalogue. I was able to tell her about two resources that might help. The Play Index in our reference collection on Level 2 contains details of compilations, such as Best plays of the 1980s, and can be searched by play title, playwright, subject or even by the number of people in the play. The AustLit : Australian literature gateway database provides information about creative and critical Australian literary works, such as poems, plays and novels. Our client left very happy, as not only did the Play index identify a compilation, but that compilation was held by SLQ, which meant she could borrow it. She also found reviews for the work in Austlit, which would help her to critique the play.

Another recent query came from a client looking for information about Art Deco and whether there was a particular colour palette associated with it. As well as showing her how to use the One Search catalogue to find books on the topic of Art Deco, I was able to show her the Art Index database, which is really useful for finding journal articles about aspects of art, architecture and design. The client was particularly pleased to hear that she could access the Art Index databases from home, and was able to use it to locate an excellent article on her topic.

In a similar vein, another client was looking for biographical details on an Australian collector of Art Deco. I introduced him to the Informit database, which collects details of Australian scholarly journal literature across all subjects and includes full text. He found a comprehensive overview on the collector in one such full-text piece.

Later that day, I was talking to a client about his film project. He was curious to know if there was a way to find songs by subject matter, so that he could match footage he'd taken with appropriate songs. I told him about Song Finder and similar works in the reference collection that allow you to look up a subject such as love, rain, fear or mothers, and find a list of songs about that subject. With the help of Song Finder he was able to find three songs that were perfect for his project."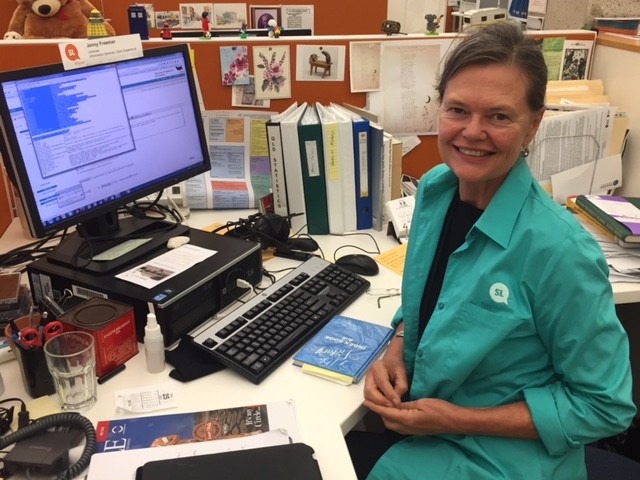 Comments
Your email address will not be published.
We welcome relevant, respectful comments.