Australian South Sea Islander 'tags' on One Search
By JOL Admin | 1 May 2013
To assist researchers and community members in discovering and accessing items in the State Library collections relating to Australian South Sea Islanders, a number of 'tags' have been set up through One Search. These 'tags' relate to some key topics or themes for Australian South Sea Islander people, histories, cultures and lives.



Australian South Sea Islanders - this generic 'tag' identifies a range of items in the collections with content relating to Australian South Sea Islanders from 1863 to the present day. While this represents a good starting point for research, it should be used in conjunction with other 'tags' to focus on specific themes.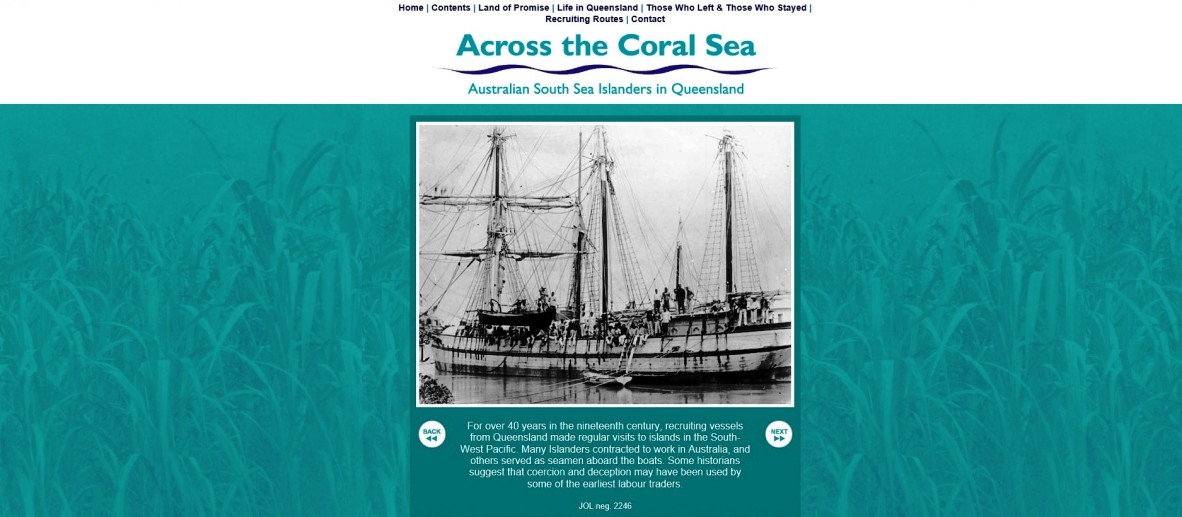 e-Services/Library Card
Note: 'Tags' only appear in lower-case, capitals for people, names, places, etc. are not used via One Search.
Desmond Crump - Queensland Memory, State Library of Queensland
Comments
Your email address will not be published.
We welcome relevant, respectful comments.