Australian South Sea Islander 150 South East Queensland Project
By JOL Admin | 13 February 2014
Guest blogger: John Waldron – ASSI 150 SEQ Project Coordinator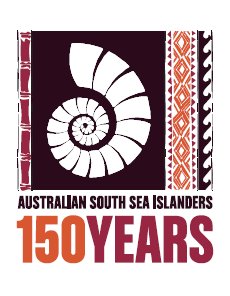 ASSI 150 SEQ was a commemorative program presented across south east Queensland (SEQ) from June to September 2013. The program delivered a series of small and large scale events, exhibitions and gatherings to an estimated 40,000 people.
In 2010, representatives from the Australian South Sea Islander community, local government and cultural organisation formed the ASSI 150 SEQ Committee. The Committee's purpose was to initiate and encourage commemorative activities in 2013, to recognise the 150 year heritage of South Sea Islander people in Queensland, acknowledge their contribution and celebrate their unique culture.
The activities planned were designed to utilise and build on the work done by the Australian South Sea Islander community, collection and educational institutions; increase Australian South Sea Islander awareness and recognition through energetic and engaging arts and cultural activities; encourage Australian South Sea Islander community cohesion and connection; and help improve the confidence and capacity of Australian South Sea Islander artists and community. The following is a brief reflection and outline of the program's highlights.
The program commenced in early June with an artist and community collaboration at Boreen Point near Noosa as part of the Floating Land 2013. The Descendants of Australian South Sea Islanders (DASSI) worked with William Malpoa, a visiting cultural practitioner from Vanuatu and ASSI artist Krishna Nahow, to construct a traditional dugout canoe. The ten day collaboration introduced many to the unique culture of ASSI people and the significance of the commemorative year. The canoe was completed in time for display at the State Library Queensland (SLQ) as part of the Cultural Precinct's ASSI 150 program.
Dugout canoe on the sands at Boreen Point for the Floating Lands Festival 2013.
During the program the Queensland State Archives and State Library of Queensland offered workshops encouraging community research and access of Australian South Sea Islander collections. A significant outcome was the digitisation by State Library of Queensland of 200 photographs by Brian Rogers from the Refined White contemporary Australian South Sea Islander collection. Later, access for these and other historic documents, photographs and objects, were made available for exhibitions, displays and public activities.
John Williams, an Australian South Sea Islander, in Homebush, Queensland, 2000. Photographer Brian Rogers. Courtesy of State Library of Queensland.
Ahead of the program the Committee coordinated Weaving the Way, a community gathering to promote and discuss the various events and to discuss community protocols and planning. Presented at the Queensland Multicultural Centre, Kangaroo Point the gathering was attended by some 60 Australian South Sea Islanders and broader community representatives. As can be the case when a large and diverse group is assembled to discuss significant community business, the conversations did become emotive and difficult. While this was upsetting for many it did reinforce the need for community cohesion and that the need for recognition and awareness remains important for the Australian South Sea Islander community.
Comments
Your email address will not be published.
We welcome relevant, respectful comments.