August is Family History Month: what the State Library has for you!
By Administrator | 1 August 2016

State Library's family history service is based at, but not limited by, the microform (film and fiche) collection on Level 3 of the library. This area also houses a family history reference collection and many electronic resources. The full collection of State Library material is also available to you.
What sort of resources are available?
The most extensive collection of newspapers for Queensland from 1846 up to the present, extending well beyond Trove, is largely on the open shelves. Newspapers for northern New South Wales and the major dailies are also included. Find overseas newspapers, such as the London Times and 19th Century British Newspapers, via databases onsite and offsite (for library members).
A vast range of birth, death and marriage indexes for all the Australian states, in a variety of formats, provide important starting points. This is supplemented by indexes to newspaper notices, cemetery and church records. Find out also about adoptions, wills and divorces. British and European indexes and records are largely in electronic formats.
Gaby checking 1824 births for Moreton Bay. She has scanned the record and printed it out
Gaby checking 1824 births for Moreton Bay. She has scanned the record and printed it out
Immigration and shipping sources are a major focus, because most researchers trace their origins to another country. Most records are concerned with arrivals in Australian ports, but databases do include departures from Britain and Europe mainly. See guides on German immigration and Huguenot family history. You might make some unexpected discoveries. There are a number of ways to add to the picture of what these immigrant journeys were like - from letters and diaries to commissions of inquiry, newspaper reports and images of ships.
Convicts are a popular topic of research. State Library has several resources tracking convicts from overseas to Australia, and through the steps to freedom and beyond. Our volunteers indexed the British transportation registers and prepared a descriptive index of colonial secretary correspondence related to Moreton Bay, which picks up some surprising detail. This is the tip of a large body of research material.
Occupational collections provide a way to understand more about earlier lives in our country. The military pay lists and musters of British soldiers in colonial Australia, police employment profiles and gazettes, mining and railway records are a few such resources. Public servants can be found in the Blue Books. Search the indexes to Persons called before Government Committees by name. This is an opportunity to read about conditions in workplaces such as factories, bakeries, hotels and dressmaking establishments, in the words of those who experienced them in their everyday lives. Discover issues facing Pacific Islanders, or the challenges of the sugar and meat industries.
Electoral rolls, censuses and post office directories provide different ways of tracking people through time. State Library has a selection of these for Australia and Britain.
Family history guides
State Library provides more than 30 family history guides, which are helpful starter sheets to assist you in finding your way around. Check them out on the web and in the reading room.

Useful websites for family historians

Useful websites for family historians
Our list of useful websites for family historians is a collection of sites selected for their quality and relevance. They are mostly free onsite or offsite if you are a library member. Hyperlinks connect you to the places in the website you are most likely to want to go. The sites are organised geographically and then alphabetically within each group.

Family history indexes
Indexes to railway employees, people from all walks of life who appeared as Persons called before Government Committees and the Colonial Secretary's Correspondence pre-1860 can provide some unanticipated gems of information. These are not available via One Search.
One Search family history indexes
One Search is State Library's catalogue, but look at the options it provides to narrow your search in the search boxes and left sidebar. Indigenous people can search online for Aboriginal connections in the Tindale index. Torres Strait Islanders can check the Margaret Lawrie genealogies. Use One Search for indexed records of Boer War soldier photographs, mining accident victims and convicts on the British transportation registers. However, it is more than a catalogue. Increasingly it is possible to find more than lists of resources in One Search. It is now possible to find and download good quality images of places and people, including those of World War 1 soldiers, from the photographic collection. Some original documents such as letters, diaries and maps may also be viewed online using One Search.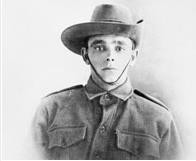 John Leak VC. Find his photo in One Search: use Leak soldier and select digitised images
John Leak VC. Find his photo in One Search: use Leak soldier and select digitised images
Family history databases
From State Library's One Search catalogue, choose Select databases, then select Family history in the subject field. Click 'Go'. Choose which database you want to explore. Note Ancestry and Findmypast are available only at the library, not remotely.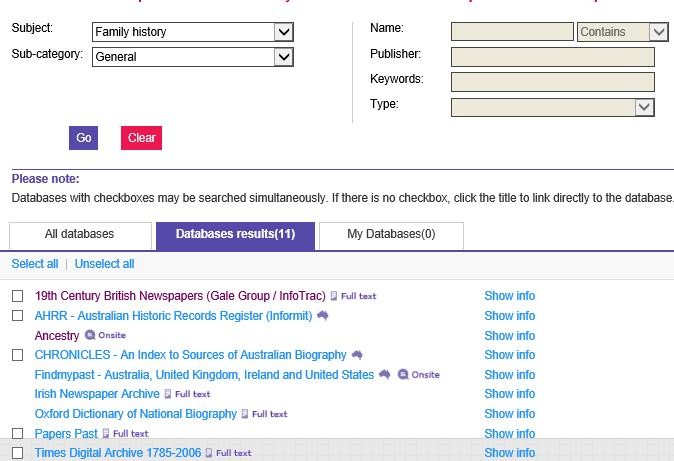 Family history webcasts
State Library's family history webcasts cover major family history topics, such as birth, death and marriage records, newspapers, immigration and shipping, house histories, World War 1 records, and the roles of the major family history societies and repositories.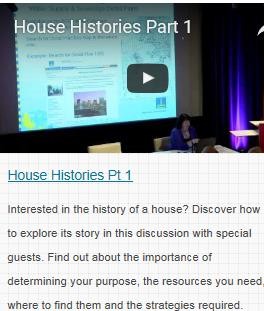 What's on
The What's on section on our website is the way State Library lets you know about what is happening. Christina Ealing-Godbold and Fiona Dixon will be exploring British newspapers in a workshop on 1 August. On 12 August Kirsten Perris from State Library, and Saadia Thomson Dwyer from Queensland State Archives, will be outlining resources and strategies to explore the convict records of their respective repositories. Both of these events are at State Library. On 19 August, at the Beaudesert Library, Stephanie Ryan will be presenting a session on State Library family history resources and services.
Ask us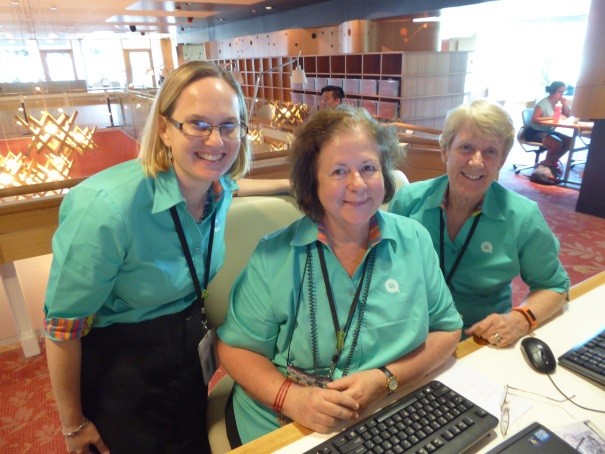 If you have a question, you can ask the staff at the family history desk or put in a request online. Staff will spend up to two hours researching your question without charge. Find out more. Ask us.
Stephanie Ryan, Senior Librarian
Information Services
Comments
Your email address will not be published.
We welcome relevant, respectful comments.