August in 1914 - an election looms
By JOL Admin | 29 August 2014
The election still loomed large in the popular consciousness of Australians as August 1914 drew to a close and the September 5th polling-day approached. The parties cautiously campaigned despite the 'calamity of war' and—understandably—used defence as a major point of contention.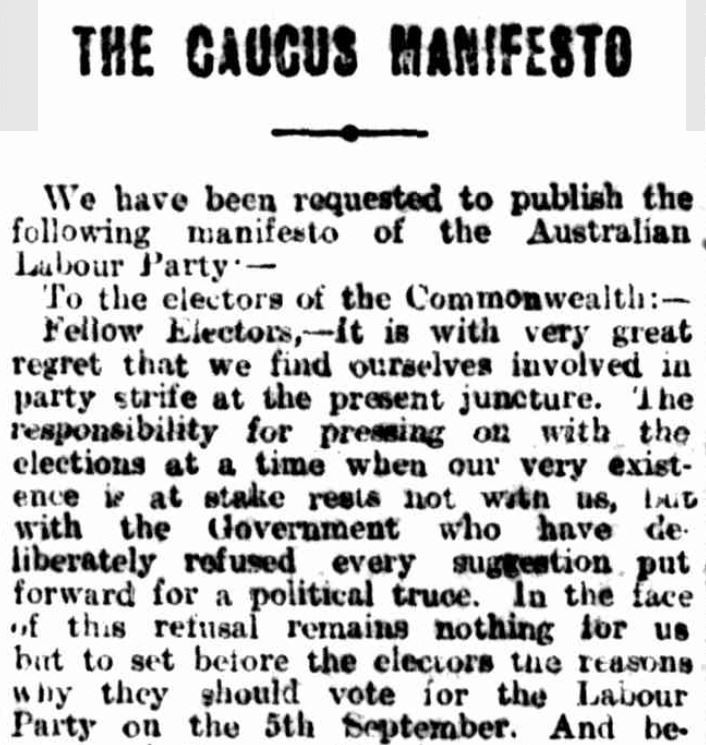 The war had provided powerful election rhetoric around these issues of defence, but candidates were forced to tread carefully or run the risk of appearing to exploit the war for their own purposes and political support.
In Europe, the war had ushered in an age of revolutionary military technology. In these early days of aviation appearing in warfare the novelty of aerial duels was still new and noteworthy. The popular fascination with airplanes was enough to warrant detailed retellings of their battles in the media.
However, the media was still subject to a high-level of scrutiny and censorship to manage the abundance of sensitive and secretive material coming out of Europe. While reporting on a series of naval engagements, The Brisbane Courier provided some much needed transparency and insight into the issues of censorship faced by Queensland papers, and the tensions experienced in censored war-reporting.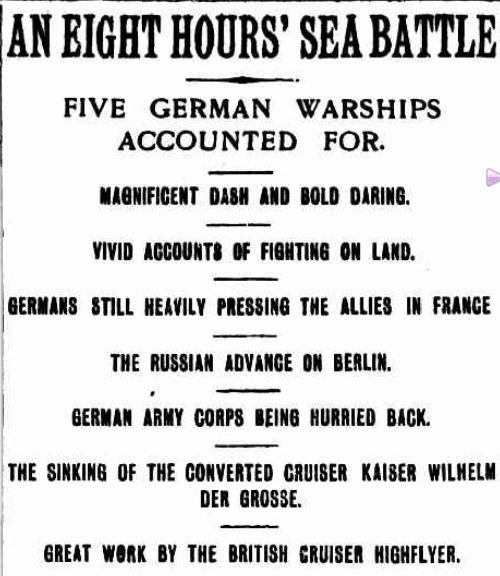 Each week we will be sharing news stories from the week 100 years ago, and we invite you to add your thoughts and comments.
Want to join in and find and correct newspaper articles from 1914 and 1915? Here's more information about how to get started text correcting newspaper articles on Trove as a Pitch In! digital volunteer.
If you find something you'd like to share we'd love to hear from you at discovery@slq.qld.gov.au
Comments
Your email address will not be published.
We welcome relevant, respectful comments.