Asia Pacific Architecture Forum with John De Manincor
By Anita Lewis | 29 February 2016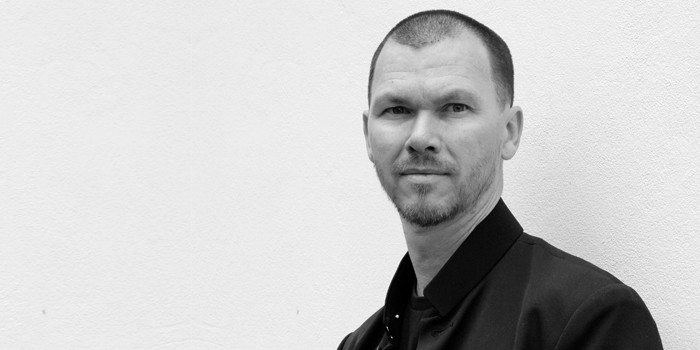 John de Manincor is a man who wears many hats. Not only is he a senior lecturer at The University of Queensland School of Architecture and a director of The Architecture Office (AO), he is also the curator of the latest exhibitions at SLQ Gallery for the Asia Pacific Architecture Forum - Over the Boundary and Sulcus Loci installation.
Today we learn more about John and what inspires him in his creative life.
Tell us a little about your background, and what originally led you to architecture?
I grew up in suburban Sydney. It sounds like a cliché to say I always wanted to be an architect, but it's true. Growing up I loved art and design but was encouraged by my parents to pursue a 'safe' career - if only they knew the pitfalls of the profession. I started an arts degree at the University of Newcastle. One day I found myself talking to the Dean of Architecture and enrolled in the course the next. He now writes crime novels.
What has been a career highlight for you so far?
Only one? I've been lucky to have worked on a number of exciting projects, built or otherwise, some have won awards, some are lesser known but I know the clients love them which is a wonderful feeling. Through my written work and other activities I've met some very interesting people who've become friends and/or mentors. Surviving some of the less glamorous aspects of the profession is an achievement we do not celebrate often enough.
Which Australian or international architecture people, practices, designers or similar do you admire?
OK, that's a hard one. So many! I will keep to architecture. Internationally, I find the work of Herzog de Meuron inspirational; NADAAA is an interesting US-based practice; and the research by AMO (Rem Koolhaas et al) is simply phenomenal. There is a huge range of talented architects in Australia, well known large practices like John Wardle Architects and Lyons. In the mid-scale, there's Durbach Block Jaggers, M3 Architecture, Neeson Murcutt and CHROFI. Also there is a range of lesser-known small practices such as Welsh and Major, David Boyle Architect and Officer Woods. I realised I've listed many friends ~ inspirational ones at that!
Can you give us a little insight into what a normal work day looks like for you?
No. My days are rarely normal.
Where do you go for design inspiration?
Anywhere and everywhere ... I am a little obsessed with what I do, I read a lot about new projects online and in books, I attend talks and conference, travel as much as possible which is never enough. I tend to seek out inspirational people, I've been lucky enough to meet many through project collaborations, writing reviews, teaching as well as organising conferences and exhibitions.
What are your top five favourite design books?
Massive Change by Bruce Mau and the Institute without Boundaries
Refabricating Architecture: How Manufacturing Methodologies are Poised to Transform Building Construction by Stephen Kieran James Timberlake
Herzog & de Meuron: Natural History edited by Philip Ursprung
Yes Is More: An Archicomic on Architectural Evolution by Bjarke Ingels
I am working my way through AMO 's ( the research arm of Dutch studio OMA) Elements at the moment - an interesting way to look at buildings.
What can we expect to see in the SLQ gallery?
The Over the Boundary Exhibition includes a sample of architectural ideas from across the Asia Pacific, from Australian practices working offshore to the complex politics of the border between North and South Korea. Much of the material in Over the Boundary is photographs by architects, builders and clients that tell the stories of the making of buildings and making friendships ... about process rather than product.
Sulcus Loci highlights the benefits of collaboration in teaching and practice. It is an immersive interactive experience designed and built by students from Interaction Design and Master of Architecture courses at UQ in collaboration with artist Svenja Kratz.
Over the Boundary exhibition and Sulcus Loci installation
Tue 1 March until Sun 15 May
SLQ Gallery, level 2 | Free
No booking required
See the free exhibition when you come in for the Asia Pacific Architecture Forum opening night launch from 5.30 pm on Tuesday 1 March. Bookings for the launch via Eventbrite
Comments
Your email address will not be published.
We welcome relevant, respectful comments.