Anzacs in Belgium, 1918
By Marg Powell, Specialist Library Technician, Metadata Services | 15 February 2016
When the 4th Australian Machine Gun Battalion was billeted in Anseremme in 1918, the community would have been justified in being wary of foreign troops occupying their home town. Yet by the time the troops departed, the villagers felt such gratitude, they farewelled them with great ceremony.
Australian soldiers in 1919, viewing a tablet on a wall which records and marks the spot where over one hundred Belgian citizens were shot on 23 August 1914 by a German firing squad. Image: AWM E05058
Today there are several significant memorials to those who lost their lives in August 1914. The one above, known as the Tschoffen Wall Monument, this plaque replaces the tablet shown in the 1919 photograph.
The most recent memorial, unveiled by the Belgian King, shown below, was installed in August 2014 on the 100th anniversary of the atrocities.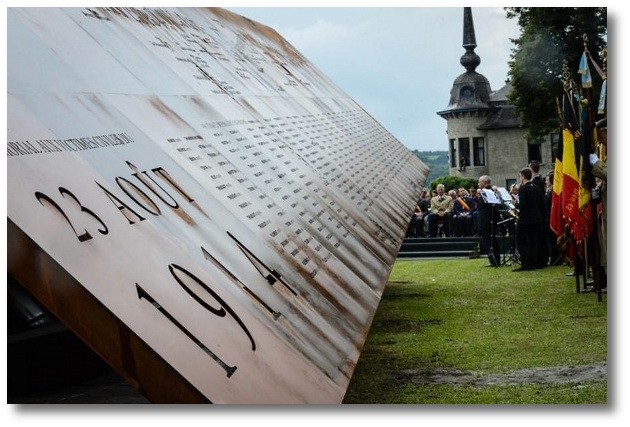 Australian units were on garrison duty after the Armistice in November 1918, with spare time on their hands many offered their assistance to the local community, and that assistance forged strong bonds that would stay with them for many years.
"The Battalion evacuated the DINANT area, after a pleasant sojourn of nearly three months in the beautiful and healthy valley of the Meuse. At 10 am in column of threes ... the Battalion marched out of ANSEREMME farewelled by the populace which lined the streets as the Australians marched along."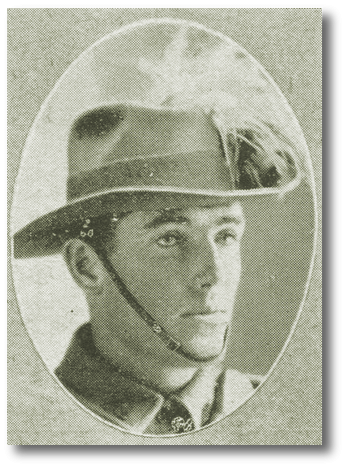 Captain Tom Robin JACK
His brother Sergeant Reginald Hunter JACK #659 26th Infantry Battalion also served on Gallipoli at the same time as his brother, he was discharged medically unfit in 1916, after being blinded in one eye after a shell explosion.
This rare and significant document, has now been digitised and can be viewed via the State Library of Queensland's catalogue.
Private Owen Joseph Donlen
Further reading:
Marg Powell
QANZAC 100 Content Technician
State Library of Queensland
Comments
Your email address will not be published.
We welcome relevant, respectful comments.