ALIAS enlistments Holton & Symons
By Marg Powell, Specialist Library Technician, Metadata Services | 30 June 2017
Four Symons brothers from Blackall Range, Maleny volunteered to serve with the AIF during the First World War. They enlisted under their father's assumed name HOLTON which concealed their real identities, two of them were under age.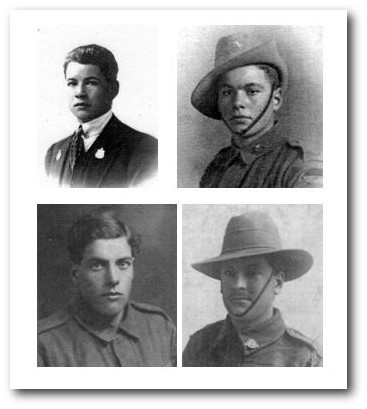 Clockwise from top left: William, George, Francis & Alfred. Images courtesy Adopt a Digger Database and Bryan Symons, son of William Holton/Symons.
Their father Alfred Symons, assumed the surname of Holton when he emigrated to Australia in 1911 along with his four sons and defacto wife Mary Edith Riches, leaving behind his wife Emily and daughter May. He had told his sons that Mary was their aunt and that their mother and sister would be soon joining them.
The family reunion never eventuated; Alfred snr and Mary (Edith) had a son of their own, Arthur Holton in 1913. Family legend has it that the four brothers enlisted in the AIF to spite their father and were for ever estranged from him.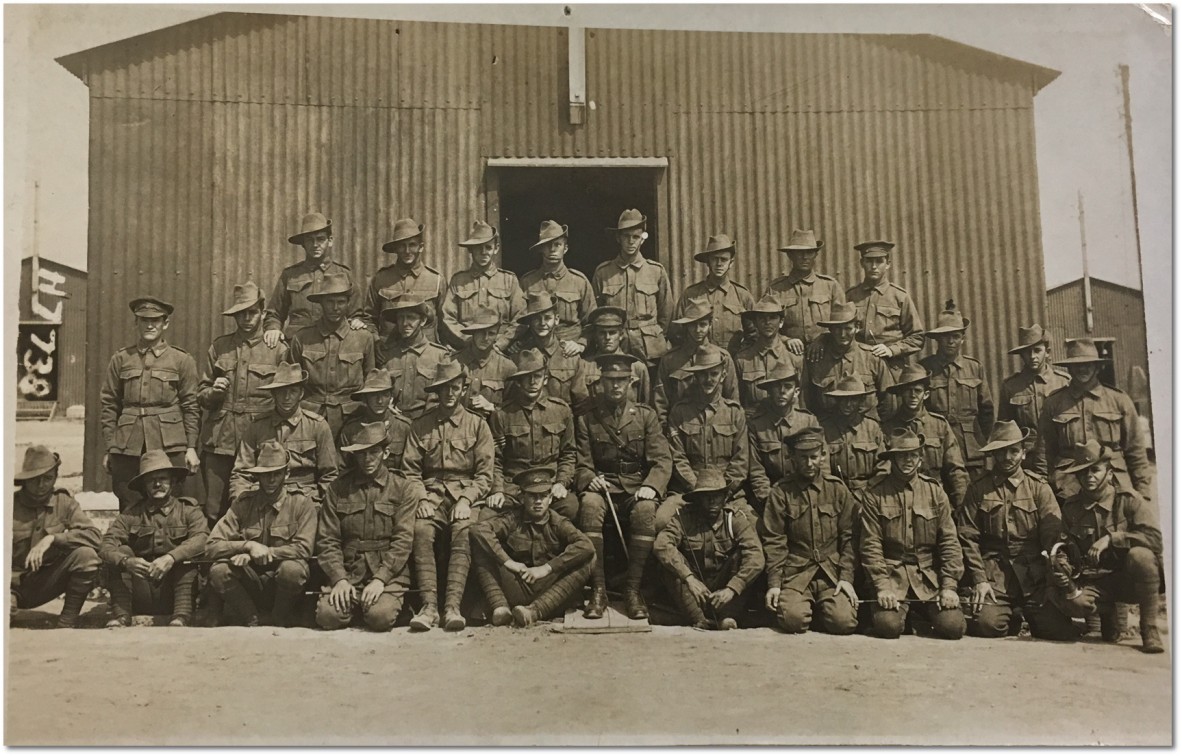 The two youngest were the first to enlist within weeks of each other, William was just 14 and George 16. They were both assigned to the 41st Infantry Battalion and sailed together on board 'HMAT Demosthenes' in May 1916.
George and William took 'French Leave' in November 1916 whilst in England to visit their mother and sister, it would have been the last time they saw each other.
When eldest brother Francis was notified that young George had been killed in action (age 17) he was so concerned for the fate of William (then aged 15) he spoke to his commanding officer Captain Sanderson that same day, asking for William to be "fetched out of it".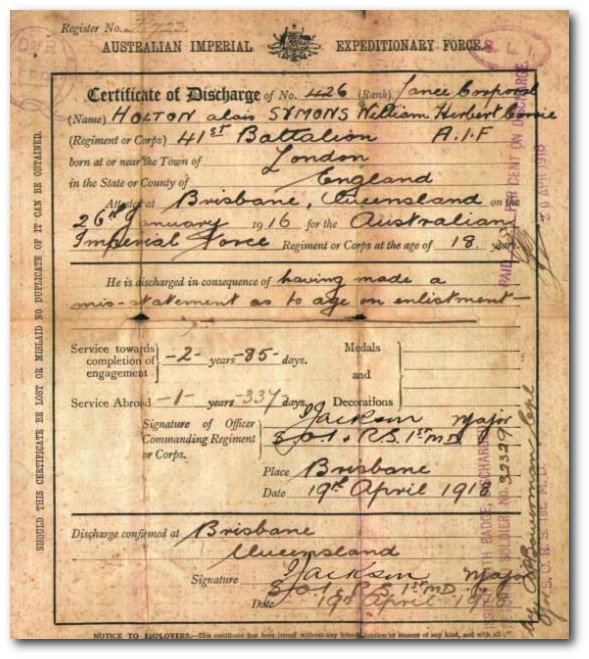 The authorities did just that, William Holton alias Symons was returned to Australia for discharge "having made a mis-statement as to his age on enlistment".
Francis was severely wounded in both legs two days later and although he recovered from his injuries, his health continued to deteriorate. He was repatriated to Australia in February 1918. Francis was admitted to the Soldiers Sanatorium Hospital in Stanthorpe where he died of tuberculosis in June 1919.
Alfred returned to Australia at the end of the war, the two surviving brothers remained estranged from their father.
Read more:

Francis SYMONS (1895-1919)
Alfred James SYMONS (1896-1961)
George SYMONS (1900-1917)
William (Bill) Herbert Corrie SYMONS (1902-1970)
Marg Powell, Specialist Library Technician, State Library of Queensland
Comments
Your email address will not be published.
We welcome relevant, respectful comments.