Across the Coral Sea; Loyalty Islanders in Queensland exhibition
By JOL Admin | 9 April 2013
In 2001, an historical and photographic exhibition entitled Across the Coral Sea: Loyalty Islanders in Queensland was held at the Bibliotheque Bernheim in Noumea, New Caledonia.
The majority of the images in the exhibition were sourced from the collections of the State Library of Queensland's John Oxley Library, with John Oxley Library staff members assisting in the research and development of the exhibition. Many of those South Sea Islanders who came to Queensland as part of the so called South Sea Islander labour trade, in the nineteenth century, were from the Loyalty Islands, giving the exhibition its underlying theme and title. The exhibition's main goal was to acknowledge and honour those South Sea Islanders who came to Queensland, as well as the important contribution they made to Queensland's history and development, notwithstanding the challenges, personal privations and difficulties they faced.
Life was harsh for many of these South Sea Islanders, separated as they were from their homelands and families for long periods, with some never seeing close family members again. In view of this, the exhibition was a very moving experience for all involved, including the curators, researchers, as well as the visitors who were privileged to view it during the period of its showing.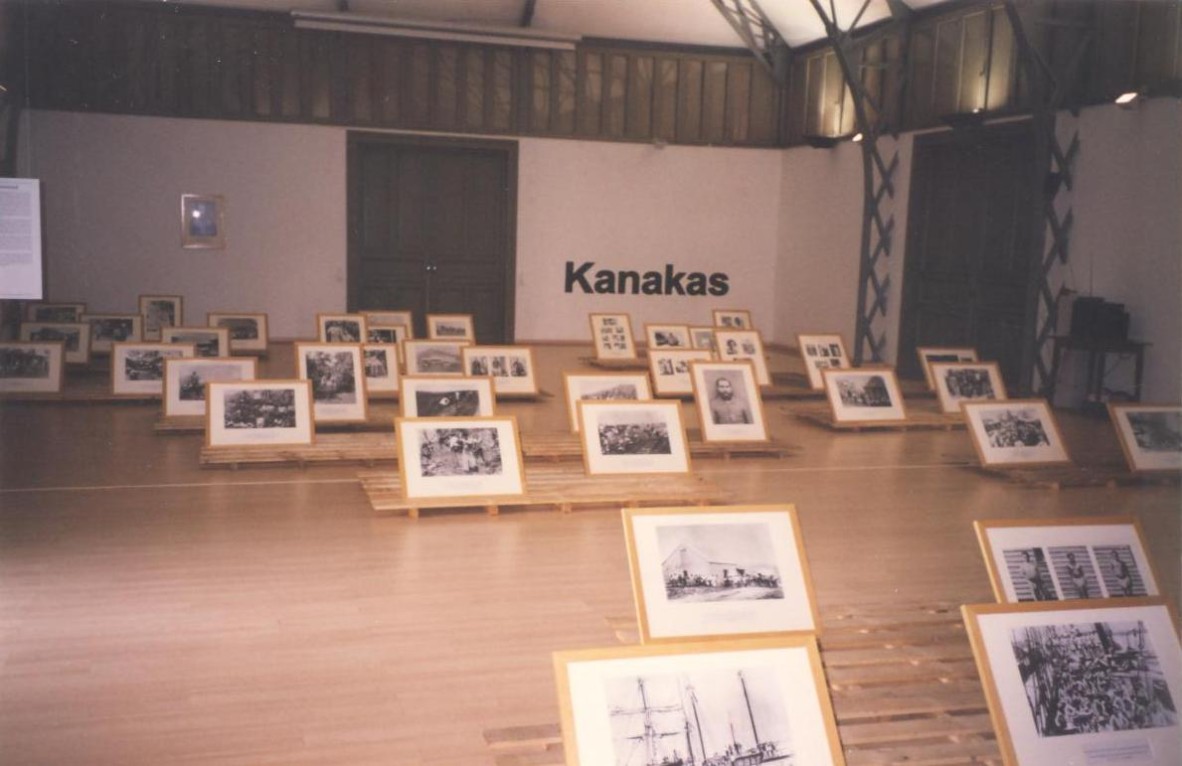 Across the Coral Sea Exhibition, Bibliotheque Bernheim
Across the Coral Sea Exhibition, Bibliotheque Bernheim
To ensure that this was achieved, the Bibliotheque Bernheim used an innovative method to display the images. Using packing or storage pallets, the images were displayed at floor level, thereby requiring visitors to the exhibition to view the images with bowed heads, or in many cases, kneel before the images.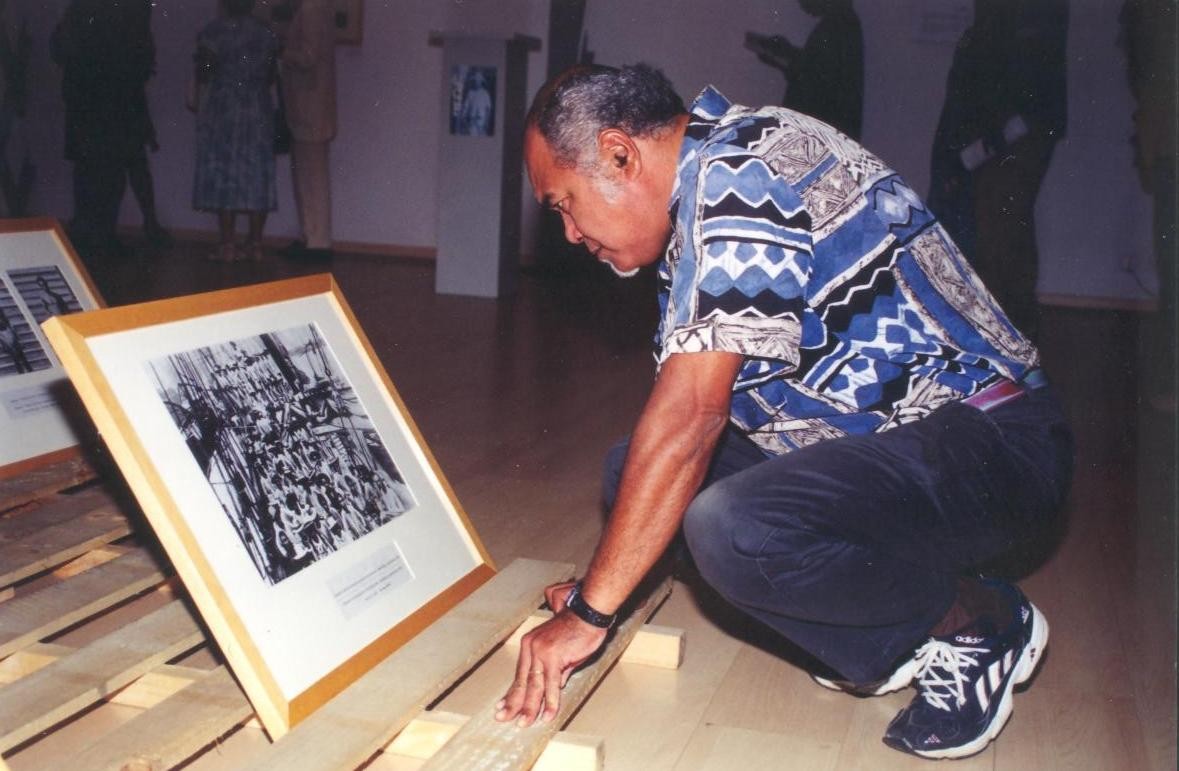 Across the Coral Sea Exhibition, Bibliotheque Bernheim
The exhibition was an emotional experience for all who viewed it. As a means of illustrating how deeply moved were some who saw it, one young staff member from the Bibliotheque Bernheim, being particularly affected by one of the images, wrote this short poem, translated from her original version in French as follows:
Kanakas (Francesca Tuyenon)
The west wind took you away
In its wild race
You have lost your coconut palm
Your sandbank
Your land.
Would you still love it?
Don't cry for
Your roots.
They're stronger than the wind (that brought you)
They've made a man of you.
Listen
The land is calling you.
You belong to your mother country.
But you have grown up
In the bosom of another mother.
We will share our yams
And the fruit of our seas.
The exhibition received wide coverage in the local press and was one of the most popular exhibitions held to that time in the Bibliotheque Bernheim.
Brian Randall, Queensland Places Coordinator, State Library of Queensland.
Comments
Your email address will not be published.
We welcome relevant, respectful comments.