About Sue McPherson - black&write! author
By Administrator | 24 August 2012
Big thank you to Ellen van Neerven, black&write! staff editor for this post:
Lately, Sue McPherson, who will feature in this Saturday's author salon The reading hour, is a very busy woman. Since winning the 2011 kuril dhagan writing fellowship Sue hit the festival circuit across Australia, promoting her Young Adult novel Grace Beside Me.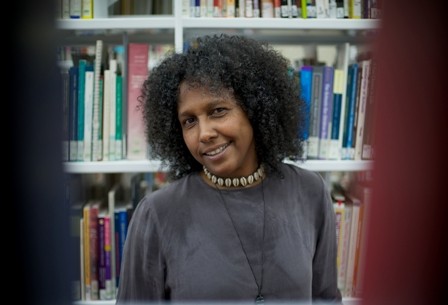 Sue travelled far from her Eumundi home where she lives with her husband and two teenage sons, to the WordStorm Festival in Darwinfor the joint launch of Grace Beside Me and other 2011 fellowship winner Ali Cobby Eckermann's Ruby Moonlight in May.
Since the release, the gently unfolding novel about growing up in a small country town has gathered significant buzz. This month Grace Beside Me received a 2012 DEADLY award nomination for Outstanding Achievement to Literature, the winners will be announced at the Sydney Opera House on 25 September 2012.
Sue is busy working on her next project, a screen adaption of her novel, and has a very deadly international appearance to be revealed soon!
In Grace Beside Me, Sue captures perfectly the awkward experience of first love between fifteen-year-old Fuzzy and the boy-next-door Teddy.
Sue McPherson will kick start the celebration of Queensland authors leading up to Children's Book Week and the Brisbane Writers Festival, by joining Venero Armanno, Krissy Kneen and Phoebe Hart in sharing tales of love, lust and loathing. The best way to warm up on a winter's night!
Comments
Your email address will not be published.
We welcome relevant, respectful comments.