36 Australian Heavy Artillery Group, 5th Reinforcements (Siege Artillery Brigade) in Sydney, 1916
By JOL Admin | 21 January 2016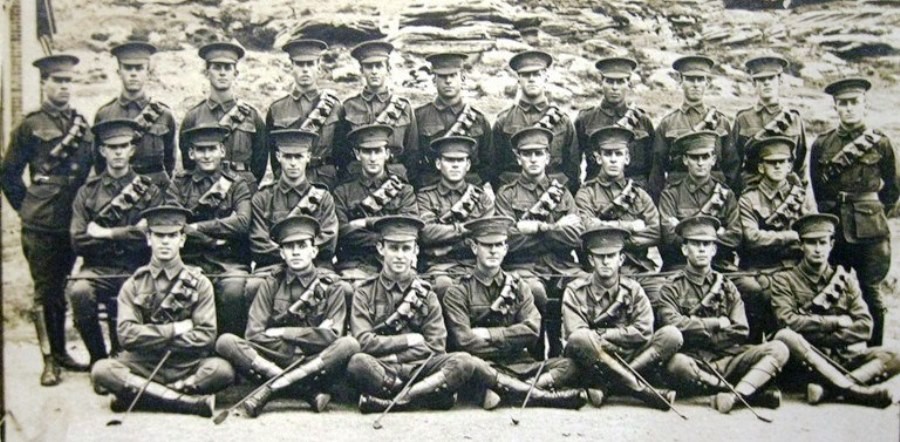 Group photograph of the 5th Reinforcements Siege Artillery Brigade at South Head, Sydney, 10 March 1916
Reverse of photograph.
The photograph above is part of a new World War I collection which was recently donated to the library regarding the war service of Gunner Charles O'Shea of New Farm, Brisbane. Charles enlisted in December 1915 and joined the 36 Australian Heavy Artillery Group, 5th Reinforcements, Siege Artillery Brigade.
The photograph was taken at South Head, Sydney, in March 1916, prior to embarkation on the HMAT Nestor on the 9th April. The reverse of the photographic postcard has been signed by some of the men of the brigade, who very kindly have included their service numbers. This photograph was published in the Sydney Mail of the 22nd March 1916, p.17, and included the names of the men photographed:
Caption: These men form part of the Fifth Reinforcements of the R.A.A. Siege Brigade. Reading from left to right: Back Row: Gunners Luff , Woodland, Dalton, Robertson, Powter, Mason, Ion, Gregor, Campbell, Marriott, Paterson . Second row: Gunners Lewis, Hutton, Bedford, Dangar, White, Gwyther, Desmond, Spencer, O'Shea. Front row: Gunners Hartman, Wild, Laforest, Harrison, Gell, Rankin, Webber. Source: Sydney Mail, 22 March, 1916, p. 17.
The 30 men who signed the photograph are listed below with a link to their service records, held by the Australian National Archives. Please note that some of the men do not appear in the photograph.
Beaumont, John William (also known as Harold Claude Miller), No. 669
Bedford, Andrew Thomson, No. 657
Dalton, William James, No. 644
Dangar, Frank Henry, No. 653
Desmond, John Patrick, No. 651
Gordon, George Leslie, No. 646
Gregor, Charles Harold, No. 652
Gwyther, Erle Cawdor, No. 648
Harrison, George William, No. 641
Hartman, Harry, No. 655
Hislop, Noel Bowler, No. 667
Hutton, Thomas Sidney, No. 606
Ion, Frederick Charles, No. 659
Laforest, William Raymond, No. 654
Lewis, George Studley, No. 642
John Luff, No. 650
Marriott, William Benjamin George, No. 660
Mason, Joseph, No. 643
Milazzo, Emanuel, No. 645
O'Shea, Charles, No. 666
Paterson, Colin Alexander, No. 618
Powter, Claude Jabez, No. 661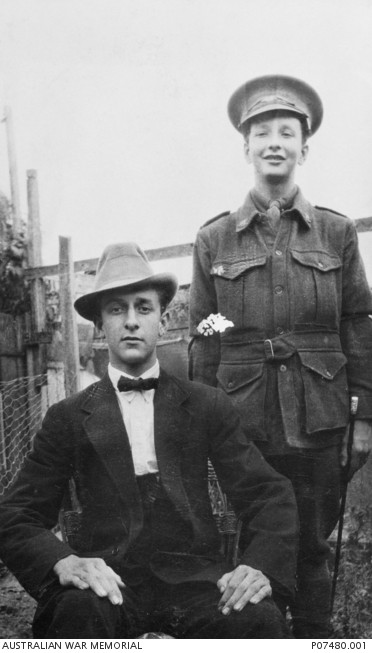 Lynn Meyers, QANZAC100 Content Curator
Comments
Your email address will not be published.
We welcome relevant, respectful comments.