2013 black&write! Indigenous Writing Fellowship winners
By Administrator | 24 June 2013
This is a long overdue shout out to our fabulous and talented 2013 black&write! Indigenous Writing Fellowship winners.
The 2013 competition saw an amazing range of entries from across Australia and the judging panel had a really difficult task in selecting the winners. So difficult in fact that in addition to the two Indigenous Writing Fellowship prizes, the decision was made to award an additional prize this year.
The Minister for Science, Information Technology, Innovation and the Arts Ian Walker, formally announced the winners at a media call here at the library on 8 May this year.
The winners of the black&write! Indigenous Writing Fellowships are Tristan Savage from Townsville in Queensland for his Science Fiction adventure novel Rift Breaker and Jared Thomas from Adelaide in South Australia for his young adult novel Calypso Summer.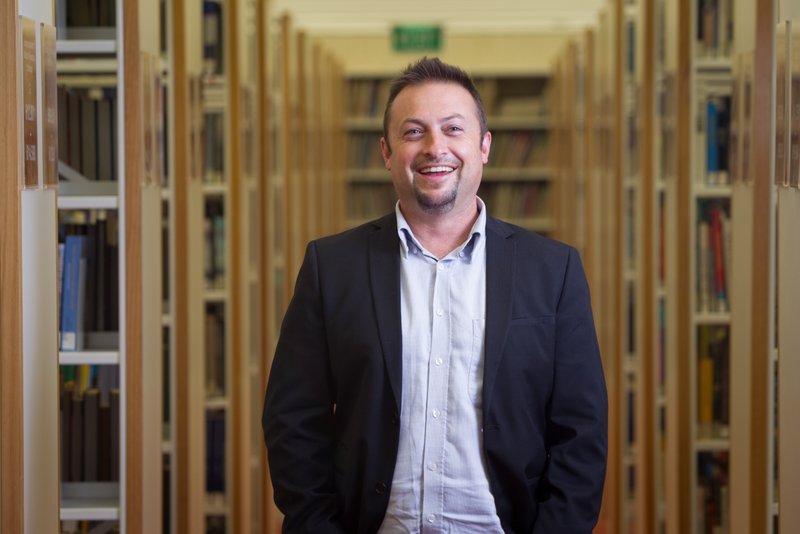 Jared identifies with the Nukunu people of South Australia. He has written several plays and his short stories and poetry have been published in a number of anthologies. His first novel Sweet Guy was published by IAD press in 2005. Jared has worked as a lecturer in communication and literature at the University of South Australia and has recently completed his PhD in Creative Writing.
The additional prize, a one-off award named the kuril dhagun prize was awarded to Scott Prince and Dave Hartley for Deadly D and Justice Jones: Making the Team a book for primary aged reader which will have special appeal for boys and rugby league fans!
Both Scott and Dave are from Queensland and live on the Gold Coast. Scott is a member of the Brisbane Broncos and Dave is the Deputy Principal of a primary school in Logan.
All the winners have been working hard on thier manuscripts with the black&write! editorial team and we can't wait to see the books in print. All the winning titles are published by Magabala Books. Deadly D and Justice Jones: Making the Team will be released in late 2013, while Rift Breaker and Calypso Summer will hit the bookshelves in the first half of 2014.
If you have a deadly story - now's the time to get writing. The call for entries for the 2014 competition will open in October this year and the closing date for entries is 31 January 2014.
Comments
Your email address will not be published.
We welcome relevant, respectful comments.