15 reasons to join SLQ now
By Fiona Dixon | 11 January 2016
Here are 15 great reasons to join SLQ now.
1. Free books
There's no need to pay for books when you can borrow them from the library. SLQ now lends books, so you can take them home and read them at your leisure.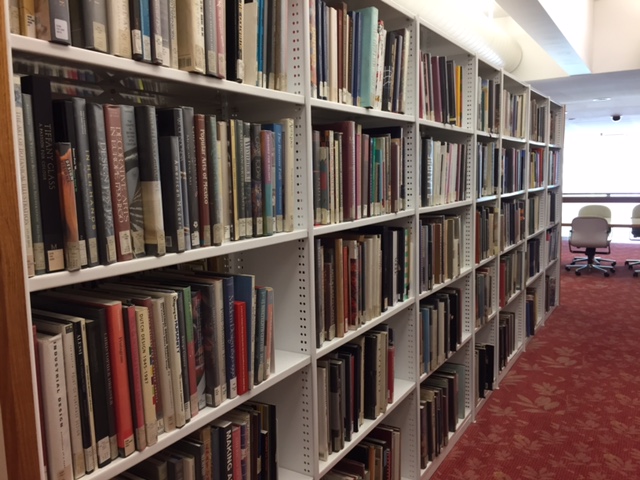 Image by SLQ staff.
2. Access to free information
SLQ gives you free access to hundreds of reliable databases covering all topics, with information suitable for everyone from families and school students to in-depth researchers.
Our librarians love helping you find what you're looking for. With so much information available, we can show you the best ways to search for the most relevant resources to suit your needs.
Friendly librarians ready to help. Image by SLQ staff.
Friendly librarians ready to help. Image by SLQ staff.
4. Free access to newspapers and magazines
We have physical copies of newspapers and magazines, and microfilmed copies of old newspapers, which can be viewed and copied in our microfilm area on level 3. You can enjoy full online access to many current titles from around the world without being stopped by frustrating paywalls. So read the daily news or relax with a magazine at home – it's free and you save paper!
SLQ can help you get started in researching your family tree. Our experienced librarians can show you the most useful resources and how to use them. You can also get free access to digital resources such as the Ancestry database and Findmypast.
Upgrade your skills or learn something new with the lynda.com online courses available to SLQ members. Practical video tutorials are a great way to learn about technology and business software – for professional development, improving job or promotional prospects or just for personal interest.
There's always something interesting going on here! The Corner provides onsite and online programs for the under-8s, and school holiday programs keep all the children entertained. We also run regular programs for everyone from toddlers to historians. To find out about our latest exhibitions, festivals, learning programs and workshops, see our What's on page.
Children's activities at SLQ. Image by Jeff Camden.
Children's activities at SLQ. Image by Jeff Camden.
8. Free sheet music.
Music students and musicians love coming here to borrow from our extensive range of music. Head up to level three to browse and borrow the scores. You can also book the music practice room, which is equipped with a piano.
SLQ provides free computers, internet and wi-fi access at our South Bank building. Use our colour scanners for free and save to your USB, or put money on your library card or copy card to photocopy or print.
Computers available for public use. Image by SLQ staff.
Computers available for public use. Image by SLQ staff.
10. Free meeting venues
Members can book one of our meeting rooms, which are popular for study groups and book clubs. Bookings can be made online for a venue to suit your particular needs.
We are lucky enough to be situated in a beautiful position on the banks of the Brisbane River in the heart of the city's cultural precinct at South Brisbane. With glass walls facing the river on all levels, our visitors can enjoy panoramic river views. Don't miss the spectacular old Poinciana tree out by the river decks, and the best view of all from the Red Box. You don't need to join the library to enjoy the views, but we're sure our great facilities will tempt you while you're here!
The view from the Red Box. Image by SLQ staff.
The view from the Red Box. Image by SLQ staff.
12. kuril dhagun
kuril dhagun is a space devoted to Aboriginal and Torres Strait Islander culture. See artworks, exhibitions, take part in a workshop or listen to fascinating stories by the fire in the Talking Circle.
Take a break in the Library Café with great coffee and food, then wander through the Library Shop where you'll find unique gifts and a wonderful range of books.
State Library belongs to all Queenslanders and it's our job to collect, preserve and provide access to our state's heritage. Come in to find out about Queensland's history, its places and people. You can also research the history of your suburb and house.
Our purpose is to inspire Queensland's creativity forever. With a library membership you can access thousands of resources, connect with the world online and be inspired by exhibitions, activities and displays. A visit to the Asia Pacific Design Library or The Edge will get your creative juices flowing, and the Business Studio will inspire entrepreneurs and business collaborations.
Visit us: /visit-us
Join us: /services/membership
Ask us: /services/ask-us
Comments
Your email address will not be published.
We welcome relevant, respectful comments.