/

Library Board of Queensland
Library Board of Queensland
The Library Board is the governing body of State Library of Queensland and draws its powers from the Libraries Act 1988open_in_new.
The object of this Act is to contribute to the cultural, social and intellectual development of all Queenslanders. The Library Board is committed to improving access to information and knowledge for all Queenslanders. The Library Board periodically travels outside of Brisbane to keep informed about local issues and to strengthen relationships with local councils and the community.
Mrs Debbie Best (Chairperson)
Debbie has extensive executive leadership experience in the Queensland State Government. This includes as Director-General, Department of Aboriginal and Torres Strait Islander and Multicultural Affairs and other executive positions in water resource management (rural and urban), natural resource management, environment management, community engagement and education. Debbie has an extensive background in government boards and committees. She is currently Chair of Safe Food Production Queensland, Department of Resources Audit and Risk Committee, and the Electoral Commission of Queensland Audit and Risk Committee and a member of the Department of Natural Resources, Mines and Energy Audit Committee. Debbie has also held roles as the Chair of the Queensland Heritage Council, Director and Trustee of QSuper, Griffith University Council member, Murray-Darling Basin Commissioner and a member of the Queensland State Award Committee for the Duke of Edinburgh's International Award.
Libraries play an enormous role in our communities. As an educator, I saw first hand their influence in captivating young people of all ages to engage in learning. In communities across Queensland, libraries play a focal point for social connection, continued learning, especially in the digital age, and access for all to a wealth of resources.
Emeritus Professor Tom Cochrane AM (Deputy Chairperson)
Tom Cochrane AM was appointed a Member of the Order of Australia (AM) for his service to library and information management, and to education through digital learning initiatives. He is currently an Emeritus Professor, Faculty of Law, Queensland University of Technology, working in the research field of Intellectual Property and Innovation, and the Deputy Chair of the Library Board of Queensland. Tom is also a Fellow of the Australian Library and Information Association, Director at the Australian Digital Alliance and a former Queensland Museum Board Member.
I have a lifelong deep connection with libraries, not only as a childhood user, but someone whose working life began in one. As institutions they express the achievements of humankind, culturally, historically, scientifically and creatively. As human society evolves and progresses, flourishing and effective libraries are great markers of that progress.
Ms Cheryl Buchanan
Cheryl is a proud Guwamu woman from southwest Queensland. She is a renowned publisher, playwright, author, speaker, director, teacher, lecturer and traditional dancer. Spanning more than five decades, Cheryl has played an integral role in driving social change for her people—both at state and national levels. To this day, she remains a vocal political activist and passionate advocate for Aboriginal and Torres Strait Islander peoples. Cheryl played a vital role in forming the Brisbane Tribal Council and was a founding member of the Aboriginal Legal, Medical Services and Childcare Centre in Brisbane, Black Community School, Black Resource Centre, the Murrie Cooee Publishing Company and the Aboriginal and Torres Strait Island Women's Legal and Advocacy Service in Brisbane. Cheryl was the first Aboriginal Commissioner to be appointed with the Queensland Corrective Services Commission. As a founding member of the Northern Basin Aboriginal Nations, Cheryl is currently the Deputy Chair and is also a Director of Queensland Murray-Darling Catchments Limited and National Aboriginal Water Interest Committee. Recently, Cheryl was a member of the Queensland Government's Treaty Working Group and she continues to be actively pursuing the Path to Treaty process.
Ms Kim Hughes
Kim Hughes has over 25 years' executive, Board, and Board advisory experience in the profit-for-purpose, public, private, and government sectors across a range of industries including superannuation, life insurance, funds management, financial planning, health, and arts. Kim is also Board member of Metro Arts and Volunteering Australia. She has extensive Board advisory experience providing trusted advice to the Boards and Sub-Committees of the complex, highly regulated businesses of QSuper, QInsure, QInvest, Suncorp Superannuation, Queensland Investment Corporation (QIC), Queensland Treasury Corporation (QTC), and Energy Super. Kim holds a Business Degree, Diplomas in Superannuation, and is a Graduate of the AICD Company Directors Course.
Ms Nicola Padget
Nicola Padget is an experienced finance professional having held senior roles across the construction and mining sectors. Nicola is currently the Chief Financial Officer and Company Secretary of a prominent civil engineering and construction company and was previously a manager at KPMG within the Audit and Assurance division. Nicola holds a Bachelor of Commerce (Accounting and Finance), is a Chartered Accountant and a graduate of the Australian Institute of Company Directors.
Thinking back on occasions visiting my local library, I recall a sense of safeness, comfort and calmness for valuable reflection and learning. For a child, a library can provide a pivotal early learning experience by introducing an appreciation for books and respectfulness for the belongings of others. Most importantly, libraries are the true preservers of history in a digital age where online content can often blur the truth from fiction.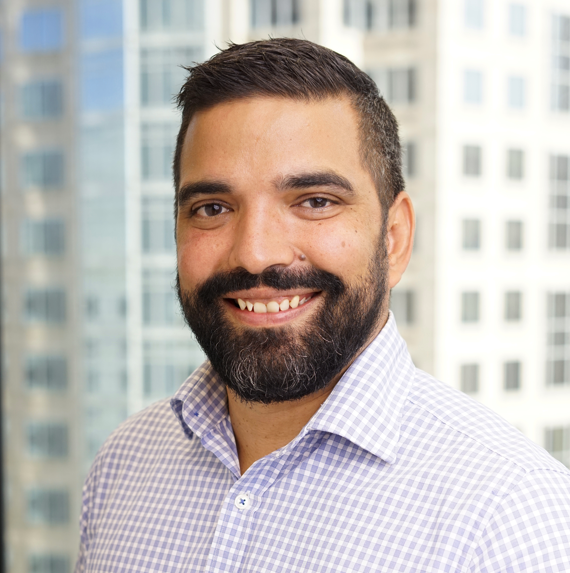 Mr Dean Parkin
Dean is from the Quandamooka peoples of Minjerribah (North Stradbroke Island) in Queensland. Having been closely involved in the process that resulted in the historic Uluru Statement From The Heart, Dean continues to advocate for constitutional and structural reform as Director of From the Heart. Formerly an investment analyst at alternative asset investment firm Tanarra Capital, he has extensive experience in Aboriginal and Torres Strait Islander affairs. He has consulted across the public, corporate, not-for-profit and political sectors at national, regional, and local levels. He has advised a range of clients on strategy, engagement and co-design, and has commercial experience both in Australia and the UK. Dean has a Bachelor of Arts (Politics and Journalism) from the University of Queensland and a Graduate Certificate in Education from the University of Melbourne. He is a Senior Fellow of the Atlantic Fellowship for Social Equity and is an ex-officio member of the Business Council of Australia's Indigenous Engagement Taskforce.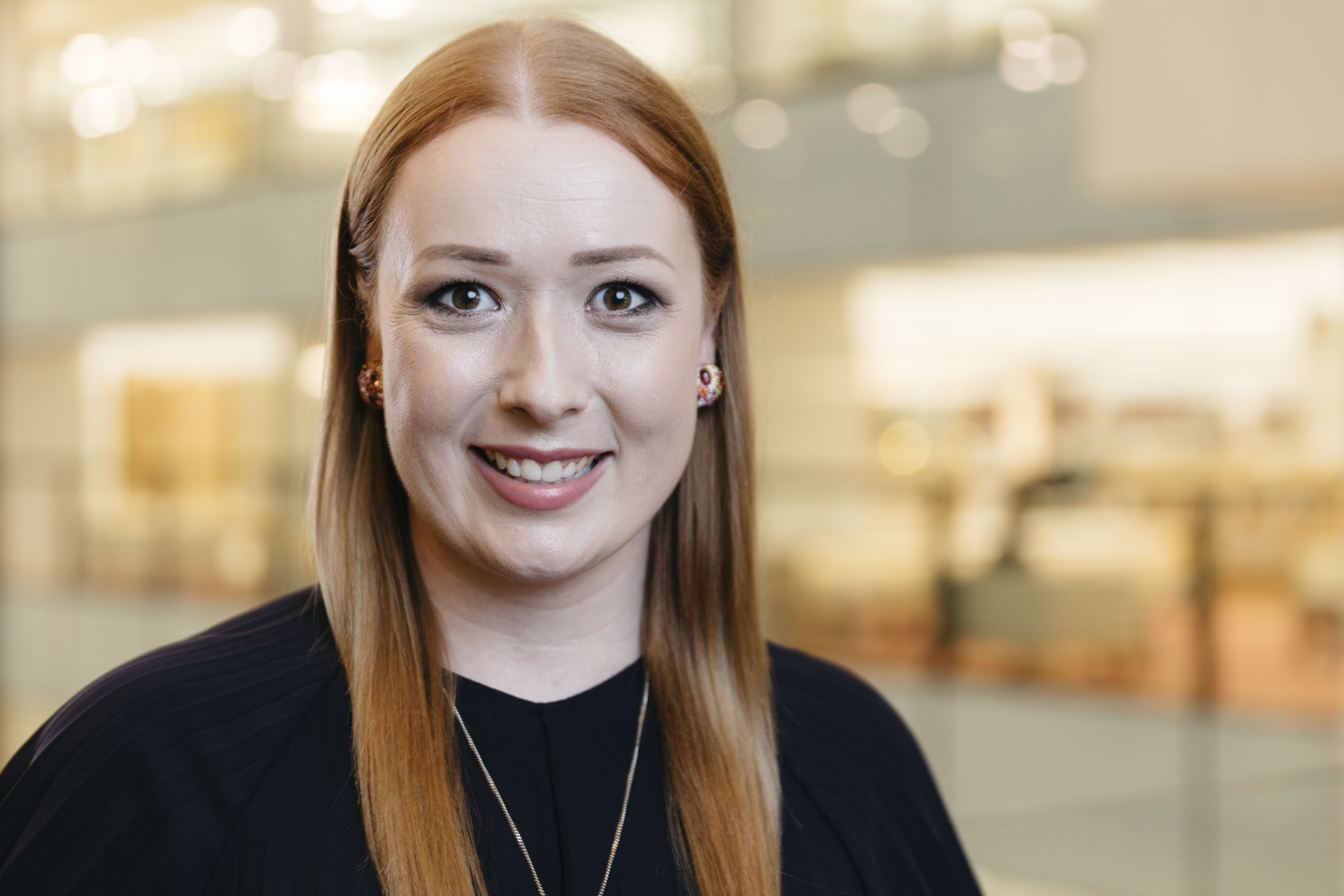 Ms Courtney Talbot
Courtney Talbot is a company director who is passionate about the not-for-profit sector. She is Vice President of the Queensland Library Foundation, Deputy Chair of Brisbane Festival's Philanthropy Committee, sits on the Board of Governors for Queensland Community Foundation and is a Patron of the Prince's Trust Australia. Courtney was awarded Queensland Community Foundation's Emerging Philanthropist of the Year Award in 2018 for her work at State Library of Queensland.
Libraries are important to me because they provide knowledge and resources to anyone and everyone in the community. It is a place that has no social boundaries. There is something for everyone to discover and learn.
Dr Jodie Siganto
Jodie Siganto is a privacy and cyber security lawyer and consultant. Over her career, she has held in-house counsel roles for Tandem Computers, Unisys Asia and Dell. She co-founded data security firm, Bridge Point Communications, and more recently Privacy108 Consulting and has held leadership roles with industry groups including AISA. Jodie is an experienced company director, holding positions with government owned corporations and private businesses.
Stories help us understand ourselves, our neighbours, our history and the place we live in now, they bring us knowledge, and pleasure and help bind us together. As the collectors, protectors and sharers of our stories, libraries shine a light on our past, and our shared experiences, while at the same time helping us imagine and shape our future.
Ms Vicki McDonald AM FALIA
State Librarian and Chief Executive Officer
The State Librarian and Chief Executive Officer is responsible for the proper and sound management of State Library of Queensland, under the authority of the Library Board of Queensland. The State Librarian and Chief Executive Officer provides strategic advice and direction to the Library Board; plans and develops new initiatives, services and programs; manages the resources of the State Library; initiates strategic partnerships and leads the State Library of Queensland.
Under the Libraries Act 1988, the State Librarian must attend all meetings of the Board unless excused or precluded by the Board.
Library Board committee
The Library Board has appointed an Audit and Risk Management Committee to advise and inform the Library Board on issues that arise within the scope of the committee.
Library Board advisory groups
The Library Board appoints a number of advisory groups which, while not undertaking the functions of the Board, provide strategic advice and act as a consultative arm. These groups are currently: