Speakers
General Sir Peter Cosgrove
An Evening with General Sir Peter Cosgrove | 24 November 2020
Share an evening with General Sir Peter Cosgrove, in conversation with Kristina Olsson, as he discusses his new memoir You Shouldn't Have Joined… and reflects on his full and eventful life.
General Sir Peter Cosgrove AK AC (Mil) CVO MC (Retd) is one of Australia's most significant public figures. As a soldier he saw action in Vietnam, winning the Military Cross, and rose to the very top of his profession, becoming Chief of the Defence Force. Soon after his retirement from the Army, he was invited to take charge of the huge relief and rebuilding operation in Queensland after the devastation of Cyclone Larry.
In 2014, Cosgrove became Australia's Governor-General. When he retired in July 2019, he was one of the most beloved and respected governors-general in Australia's history.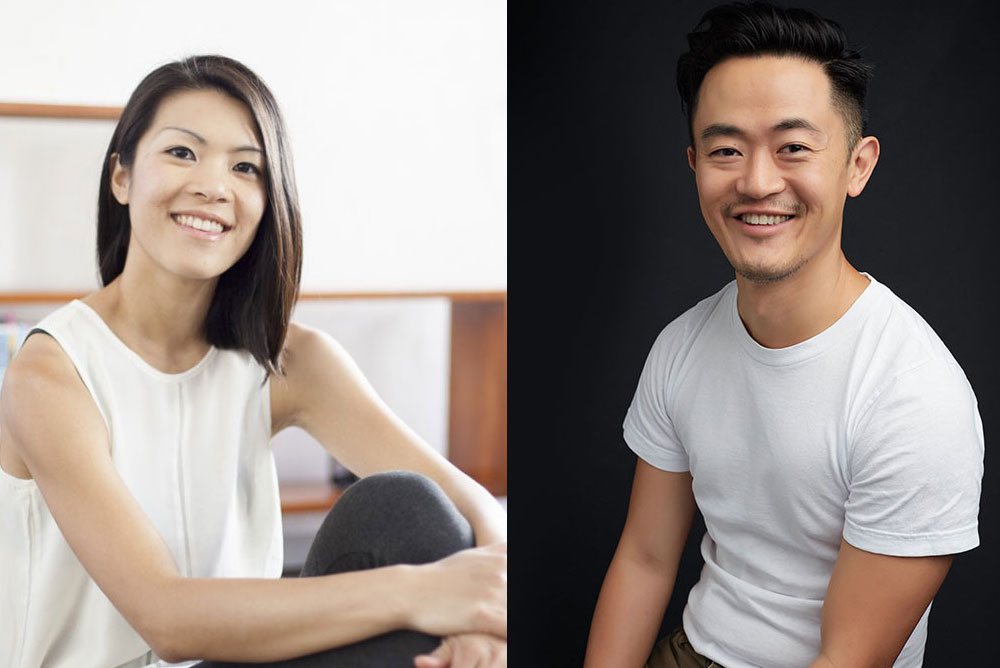 Benjamin and Tammy Law
Growing Up in Queensland with Benjamin and Tammy Lawopen_in_new | 28 July 2020
In this lively online discussion between siblings, author Benjamin Law and photographer Tammy Law, they reflected on their experience of growing up in Queensland. From natural disasters to protest rallies, at times isolated and lonely, but always full of a sense of home and community.
In celebration of State Library's exhibition Twenty: two decades of Queensland photography, Benjamin and Tammy also explored photographs from the exhibition, sharing their reflections and observations of Queensland over the last 20 years.
Julia Gillard
Women and Leadership with Julia Gillardopen_in_new | 22 July 2020
Julia Gillard, discussed Women and Leadership with ABC TV presenter Jessica van Vonderen, and laid out a road map of essential knowledge to take action against gender bias.
In their new book, Women and Leadership, Julia Gillard and co-author Nagozi Okonjo-Iweala drew on their broad experience on the world stage in politics, economics and global not-for-profits to share some strong ideas about the impact of gender on the treatment of leaders. Drawing from academic research, the authors interviewed women leaders including Jacinda Arden, Hillary Clinton, Elle Johnson Sirleaf, Theresa May and more, to examine their leadership journeys and individual lived experiences. In October 2012, Ms Gillard received worldwide attention for her speech in Parliament on the treatment of women in professional and public life.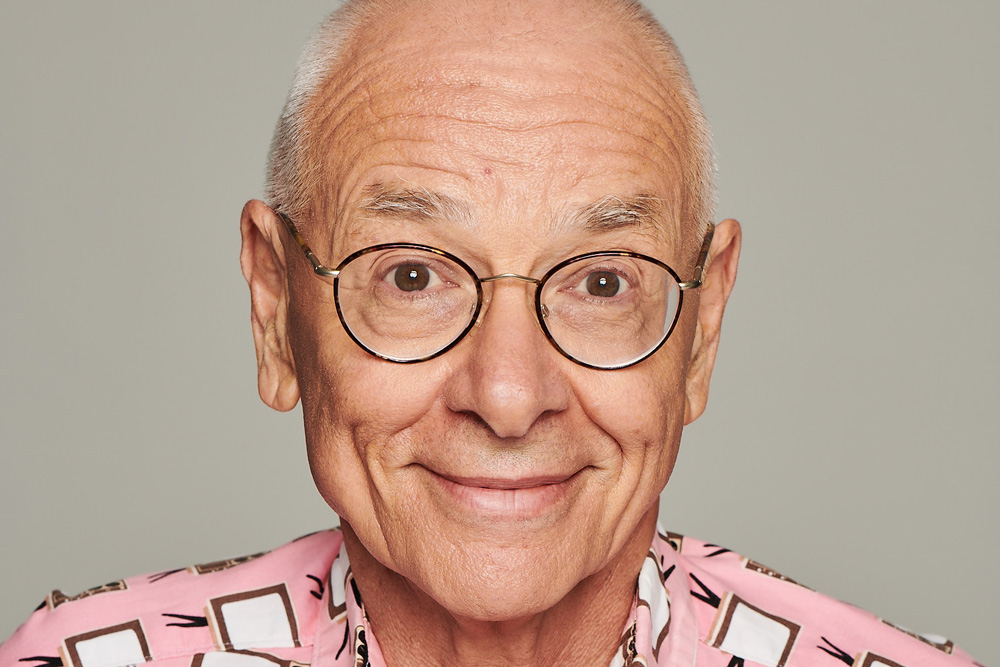 Dr Karl Kruszelnicki
30 years of science with Dr Karl Kruszelnicki | 11 November 2019
Australia's most popular science writer and national treasure, Dr Karl Kruszelnicki AM has sold more than 1.2 million books in Australia. In this compelling and entertaining evening, the living legend shared the fun and games as he continues his admirable if ambitious 30+-year mission to track down all the awesome stories in and of the universe.
Dr Karl showcased content from his new-look, large-format full-colour new book Dr Karl's Random Road Trip Through Science, packed with scintillating stories as well as funny and clever illustrations.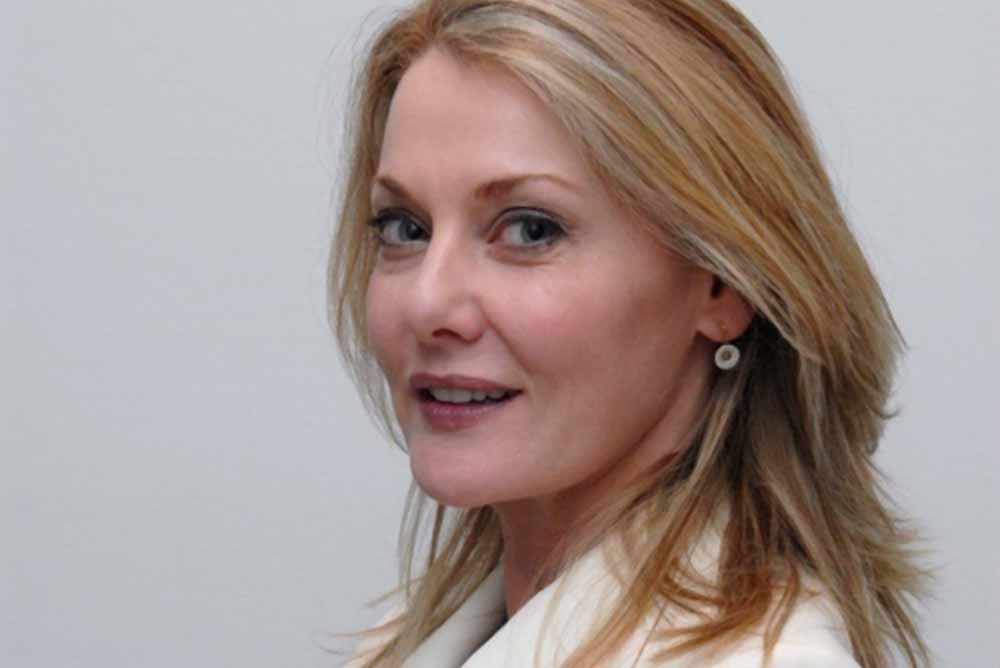 Anna Funder
Looking back at Stasiland with Anna Funderopen_in_new | 9 November 2019
Coinciding with the 30th anniversary of the fall of the Berlin Wall and the re-release of Stasiland, Anna Funder discussed her writing, books and more with journalist and award-winning author, Kristina Olsson.
Stasiland won the 2004 Samuel Johnson Prize and was published in twenty countries and translated into sixteen languages. This now classic work is a definitive account of tyranny and resistance in the former East Germany.
Mem Fox
Mem Fox in conversation with Trent Daltonopen_in_new | 30 October 2019
Mem Fox celebrated her new book The Tiny Star in a very special event with journalist and multi-award winning author of Boy Swallows Universe, Trent Dalton.
In this event for teachers, teacher-librarians, parents and carers, these two award-winning writers discussed the importance of fostering a love of reading between carer and child, sharing stories across generations, inspiration, life, and why writers must write.
Mem Fox has written more than thirty-eight books for adults and children including Possum Magic, which has sold more than three million copies and is the bestselling picture book ever in Australia.
Tara Moss
Crime Culture with Tara Mossopen_in_new | 28 October 2019
Visiting from Canada, Tara Moss sat down with crime fiction writer, Cass Moriarty to discuss the first book in her new crime fiction series, Dead Man Switch. The conversation ranged from crime fiction, writing, through to reflecting on strong women working in a predominately male world.
Tara Moss is the best-selling author of eleven books including non-fiction, the acclaimed Mak Vanderwall crime-fiction series and Pandora English paranormal series. Tara is also a journalist, doctoral candidate, presenter, documentary co-producer and co-writer, model, and outspoken advocate for children's rights and women's rights.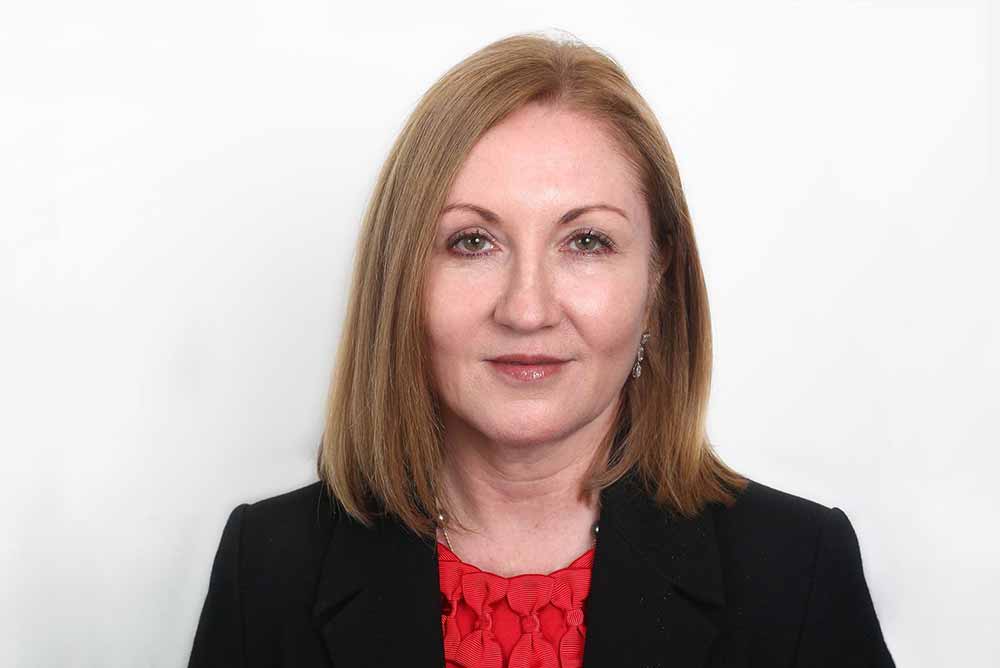 Adele Ferguson
Banking Bad with Adele Fergusonopen_in_new | 12 August 2019
In conversation with political analyst, Dennis Atkins, Adele discussed her investigations into financial institutions and the resulting book, Banking Bad.
Adele Ferguson's investigations were influential in bringing about the Banking Royal Commission that uncovered shocking truths about industry practices.
In this revealing event, Adele discussed the origins of the scandal dating back to the 1990s, the highly-ranked executives who fell very publicly from grace, the compromised regulators, and the recommendations of Commissioner Kenneth Hayne to a government who never wanted the investigation at all.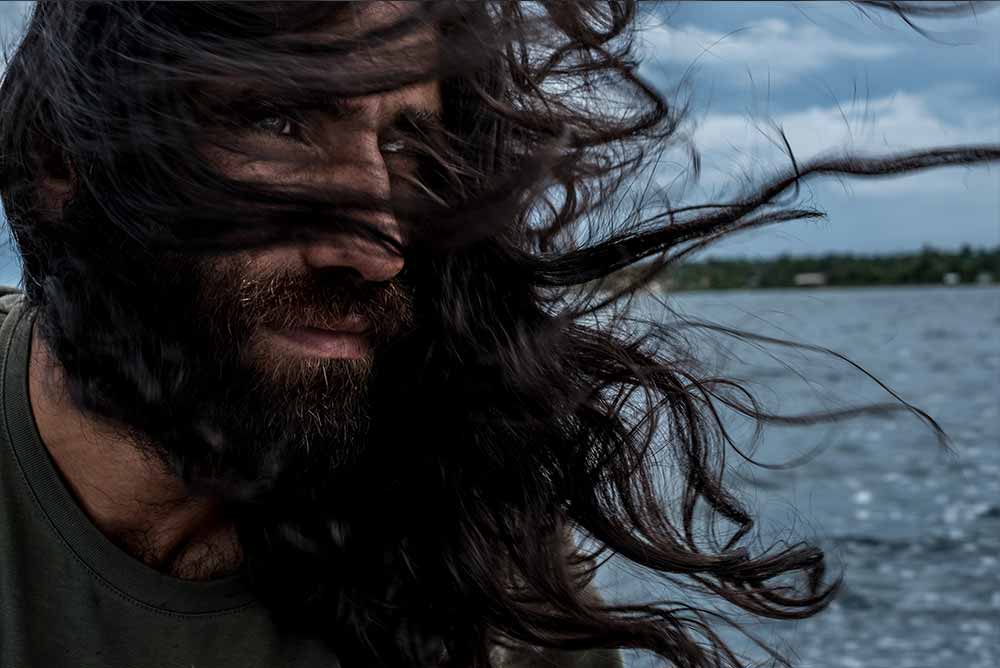 Behrouz Boochani
No Friend But the Mountainsopen_in_new with Behrouz Boochani | 4 August 2019
Live-streamed from Manus Island to State Library of Queensland, Behrouz Boochani, award-winning advocate and author of No Friend But The Mountains joined collaborator, translator, and community advocate Omid Tofighian to discuss writing, power, freedom, humanity and Australian immigration policy with ABC Radio's Cathy Van Extel.
Behrouz Boochani is a Kurdish-Iranian writer, journalist, scholar, cultural advocate, and filmmaker. No Friend But the Mountains won the Victorian Prize for Literature and Non-Fiction category at the 2019 Victorian Premier's Literary Awards. Behrouz also won the Special Award at the NSW Premier's Literary Awards, and Non-Fiction Book of the Year at the Australian Book Industry Awards in 2019.
Tara June Winch
Tara June Winch in conversation with Melissa Lucashenkoopen_in_new | 4 July 2019
Wiradjuri author, Tara June Winch and 2019 Miles Franklin winner, Melissa Lucashenko discussed The Yield; Tara's much anticipated follow up to her critically-acclaimed debut novel, Swallow the Air.
Based on historical fact and centuries of cultural knowledge, Tara June Winch shared insights on the night into how she crafted a novel panning 200 years of Wiradjuri history and incorporating several narrative strands that gently circle the horror of white Australia's making.
Kári Gíslason
A Journey to Viking Iceland with Kári Gíslasonopen_in_new | 12 June 2019
Part performance, part storytelling, Kári Gíslason shared one of the great Icelandic stories. The audience was transported to ancient Iceland and to extraordinary landscapes in an event that joined performance, images and song with Kári's thrilling evocation of the sagas, the best stories ever written.
In 2018, Kári travelled back to his birthplace and into the footsteps of the Viking settlers. He went in search of people whose stories are still loved. The sagas are the national treasures of Iceland, and monuments of world literature. But they are not just stories of exile. At their heart, the sagas are also tales of belonging and return.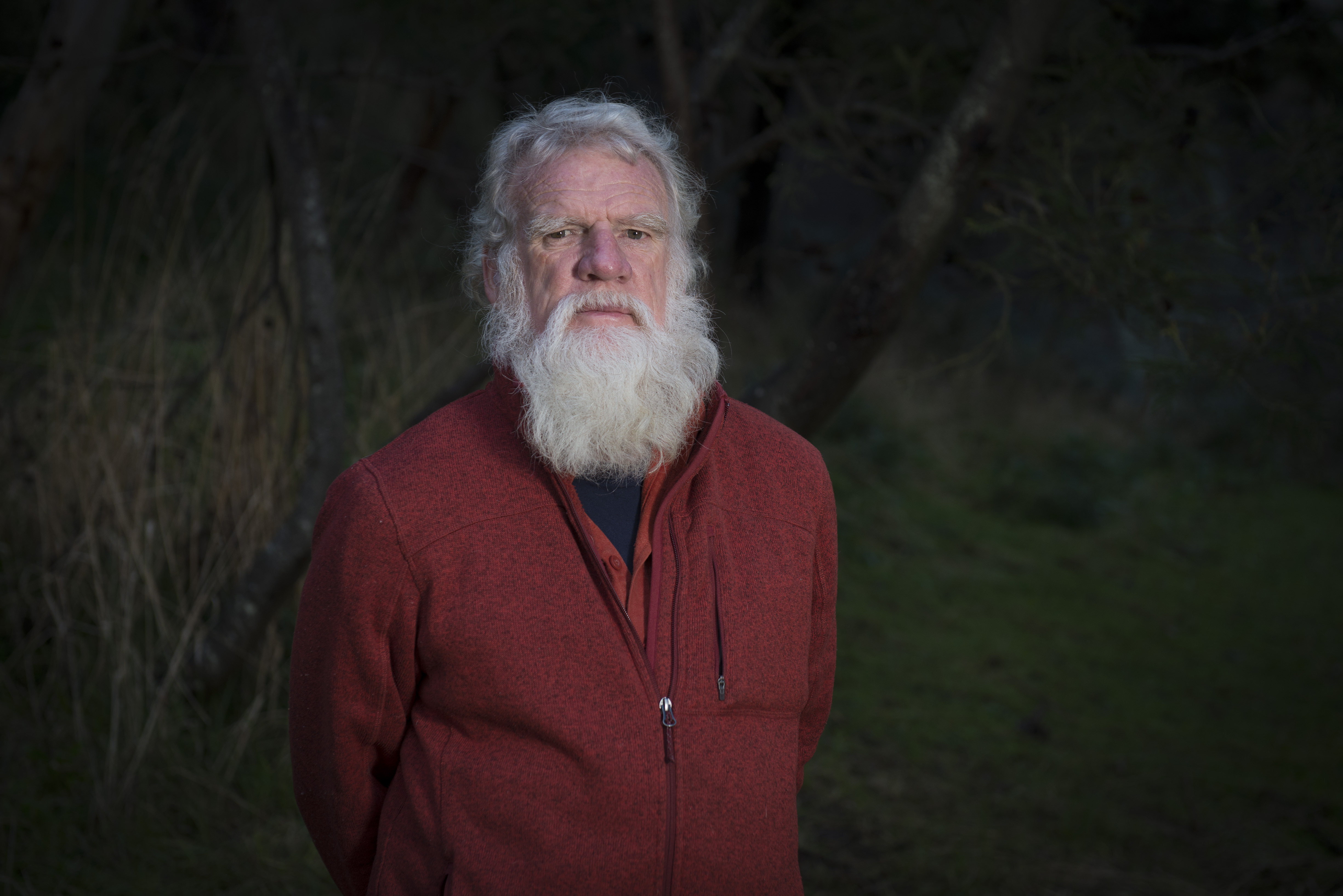 Bruce Pascoe
2019 Narelle Oliver Lecture with Bruce Pascoeopen_in_new | 24 May 2019
Bruce Pascoe, award-winning author of Dark Emu, delivered the 2019 Narelle Oliver Lecture acknowledging the International Year of Indigenous Languages and encouraging us to teach children the truth about Australia's history.
Pascoe is a long-time student and teacher of Wathaurong language and has worked extensively on the resurrection of the Yuin language understanding that culture is embedded in language.
The Narelle Oliver Lecture is an initiative of Book Links Queensland raising the profile of Children's Literature. As part of this event the winner of the 2019 Short Story Competition was announced: Genevieve Young for The Microscope.
Anna Rosling
Factfulnessopen_in_new with Anna Rosling | 22 May 2019
This inspiring and revelatory evening with Anna Rosling was filled with lively anecdotes and moving stories in an insistently hopeful and fact-based booster shot for a doom saying, world-weary population.
Factfulness, written by the late Hans Rosling, Professor of International Health and a man who made data sing, together with his son and daughter-in-law and long-time collaborators Ola and Anna Rosling, offers a radical new explanation of why we humans so often get the answers wrong when asked simple questions about global trends and reveals the ten instincts that distort our perspective.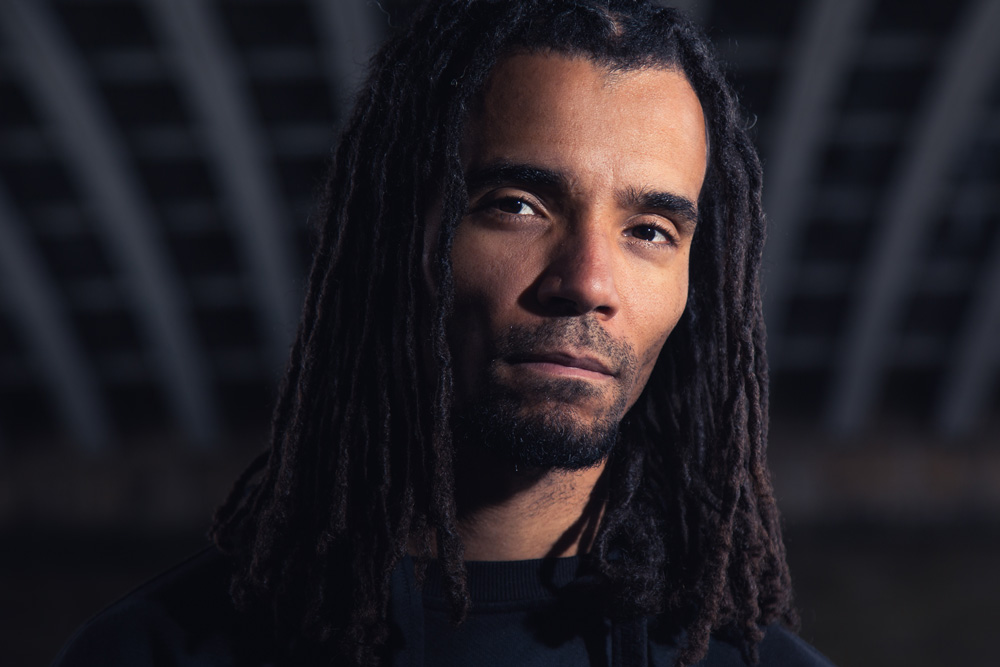 Akala
Akala: Natives, Race And Class In The Ruins Of The Empire | 8 May 2019
Award-winning hip-hop artist, social entrepreneur and writer Akala delivered a talk about his bestselling debut, Natives, a searing, modern polemic on race and class in the British Empire. He reflected on growing up poor, mixed race and politicised in Britain during the 1980s and '90s and widened his experiences into a nuanced historical treatise that the Guardian has lauded as 'the kind of disruptive, aggressive intellect that a new generation is closely watching.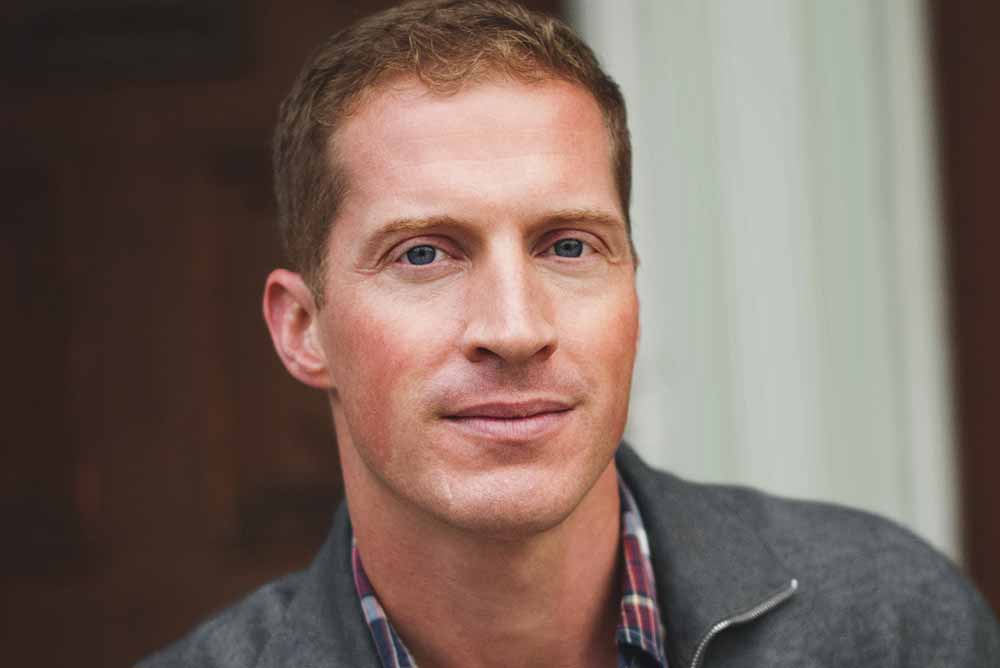 Andrew Sean Greer
Lessopen_in_new with Andrew Sean Greer | 7 May 2019
In this lively event, Andrew Sean Greer spoke with UQ Associate Professor Bronwyn Lea about his 2018 Pulitzer Prize winning book, Less.
Less is Greer's sixth book. It is the comedy of a man fleeing the humiliations of love, middle-age, and failure by accepting invitations that lead to a trip around the world and back, at last, to face his final demon: himself. It won the Northern California Book Award for Fiction, entered the New York Times bestseller list and, in April 2018, was awarded the Pulitzer Prize in Fiction.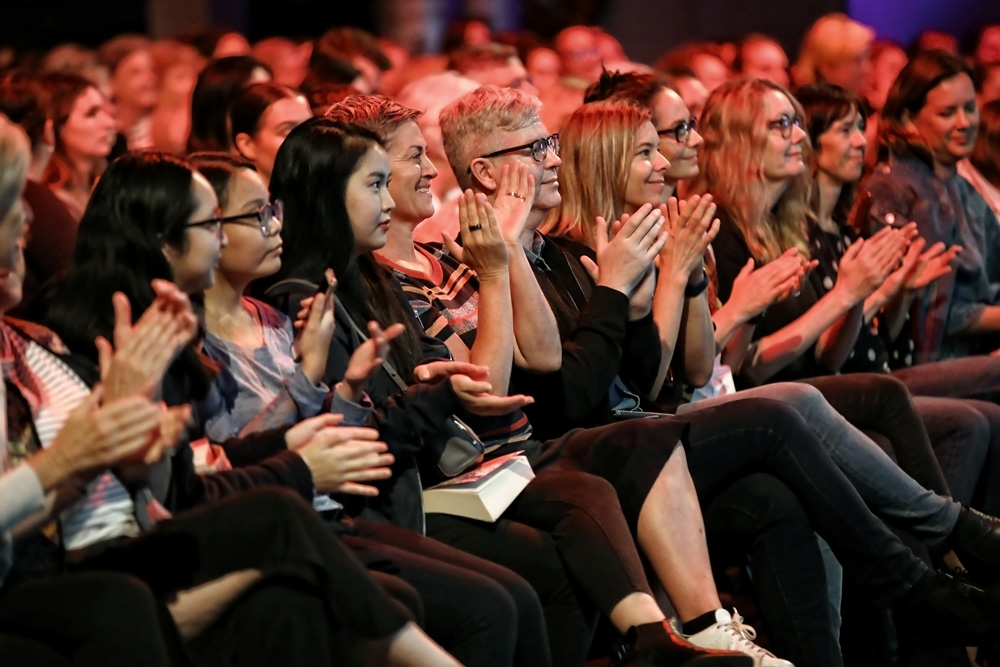 Sydney Writers' Festival Live & Local
4-5 May 2019
Some of the world's finest authors were livestreamed to the State Library of Queensland's Knowledge Walk direct from the Sydney Writers' Festival at Carriageworks in Sydney.
Across the weekend, audiences were stimulated and engaged by conversations, debates and discussions at one of Australia's best-loved forums for literature, ideas and storytelling.
Dr Munjed al Muderis
Meet Dr Munjed Al Muderisopen_in_new | 20 March 2019
In a moving conversation with ABC Radio's Paul Barclay (Big Ideas), Dr Munjed Al Muderis discussed his emotional return to Iraq, 18 years after he left. At the invitation of the Iraqi government, Munjed used his medical techniques to change the lives of injured soldiers, police and civilians who had lost limbs through the horrific war against ISIS.
An Iraqi refugee who became an internationally-celebrated surgeon, Associate Professor, Al Muderis has had a life filled with heartbreak and hope. Following on from his best-selling memoir Walking Free, Munjed visited Brisbane to share the next chapter of an extraordinary journey in his follow-up book, Going Back.
Lynda La Plante
An evening with Lynda La Planteopen_in_new | 13 February 2019
British Crime Queen Lynda La Plante shared hilarious tales and insights with ABC Radio's Loretta Ryan, and spoke about her new book, Widows' Revenge at her only Queensland appearance.
The Emmy and BAFTA-winning creator of the acclaimed Prime Suspect television crime series, starring Helen Mirren, Lynda also crafted the phenomenally successful series Widows (recently adapted into a film by Steve McQueen). In 2008, Lynda was made a CBE in the Queen's Birthday Honours List for services to Literature, Drama and Charity. She is a member of The Crime Thriller Awards Hall of Fame and is the only lay person to be made a fellow of The Forensic Science Society.
Peter FitzSimons AM
Mutiny On The Bounty: An evening with Peter FitzSimons AM | 22 November 2018
Peter FitzSimons AM, Australia's master storyteller, brought to life the dramatic story of Captain William Bligh, Fletcher Christian and history's most famous mutiny on HMS Bounty.
Set in the South Pacific on 28 April 1789, the mutiny on the Bounty is one of history's truly great stories — a tale of human drama, intrigue and adventure of the highest order, and in the hands of Peter FitzSimons it comes to life as never before.
Chloe Hooper
In The Mind Of An Arsonist: Chloe Hooper in conversation with Paul Barclay | 14 November 2018
What kind of person would deliberately set a firestorm? What kind of mind? On the scorching February day in 2009 that became known as Black Saturday, Brendan Sokaluk lit two fires in Victoria's Latrobe Valley, then sat on the roof of his house to watch the inferno. The day after Sokaluk's arrest, Chloe Hooper drove to the fire ravaged Valley to ask who becomes an arsonist and why?
Chloe Hooper (Tall Man, The Arsonist) sat down with ABC Radio's Paul Barclay (Big Ideas) to share the compelling journey she took inside the mind of Brendan Sokaluk, of the firestorm he set, and the investigation and court case that followed.
Talking Ideas
Be inspired by recorded live interviews with the world's best authors, thinkers and commentators.
Watch now