/

QUT Digital Literature Award
QUT Digital Literature Award
QUT Digital Literature Award
Congratulations to the finalists!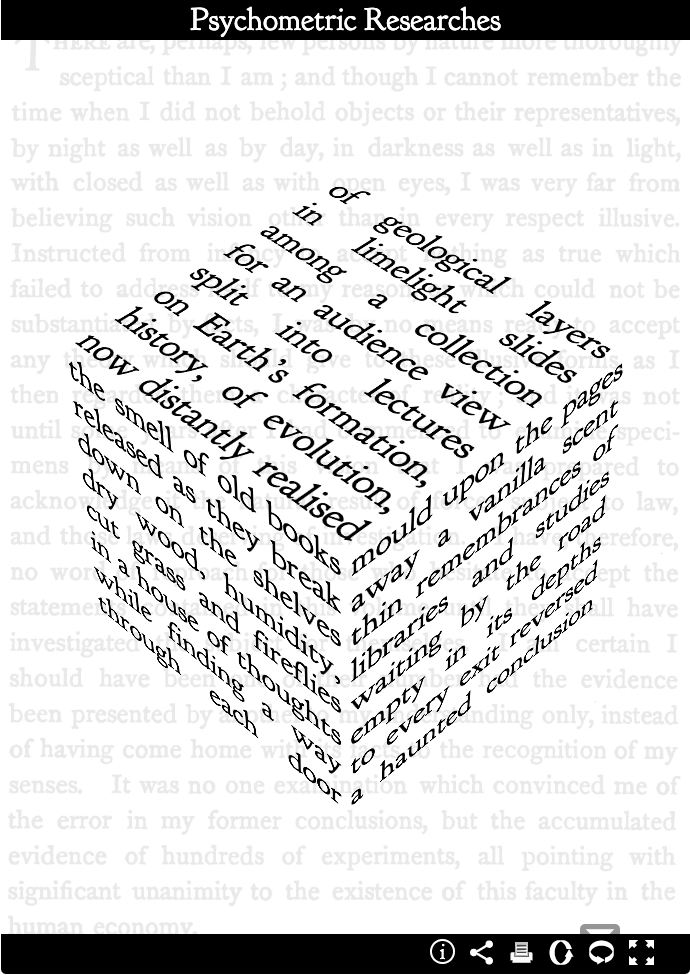 Psychometric Researches by Benjamin Laird
Judges' comments
A poem rendered in three dimensions across the six faces of a cube. A simple presentation, but with complex mechanics. The text on adjacent faces play against each other, sometimes flowing, sometimes jarring. The piece is accessible on screen as a virtual object, but we particularly loved that it can be printed and turned into a real, physical object.
ITERATION - Part 3/Chapter 3 by CB Mako and MJ Flamiano
Judges' comments
A collaborative work of poetry in text and video that encourages the reader to move back and forth between text and image. We were particularly taken with the interplay between the poem produced in text and its translation into Auslan, a beautiful performance presented primarily for its aesthetic rather than its accessibility.