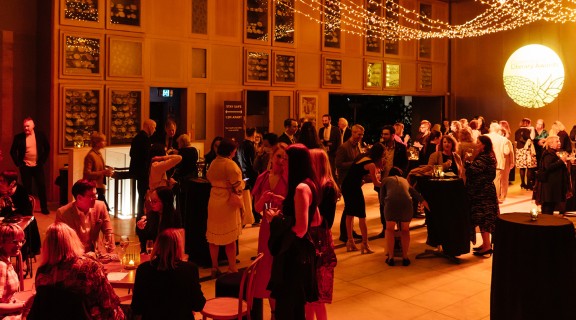 Discover past Queensland Literary Award winners and finalists.
A brief history of the awards
State Library began to manage the Queensland Literary Awards in 2014. For the two years prior, a thriving volunteer community of writers, readers, booksellers, academic and donors led the awards. Prior to 2012, the 'Queensland Premier's Literary Awards', established in 1998, were managed directly by the Queensland Government.
State Library is proud to manage this unique awards program in collaboration with the Queensland Government through Arts Queensland. The awards celebrate outstanding creatives, foster partnerships, and honour the work of First Nations writers as important storytellers.
State Library has worked to build partnerships with the literary community locally and across Australia to reward excellence in literature and encourage new and emerging writers. State Library manages guidelines, promotion, nominations and appoints judges to each category.
Since 2014, the awards have celebrated literature at an annual ceremony at State Library. Over the years, the ceremony has been hosted by Ed Ayres, Carody Culver, Anita Heiss, Sarah Kanowski, Steven Oliver, Rhianna Patrick, Roly Sussex, and Jessica van Vonderen.