Your donations help maintain, enhance and expand State Library collections, facilities and services.
All donations $2 or more are tax deductible and every dollar goes towards our projects. Thank you.
Sponsorships, grants and philanthropy support the Queensland Literary Awards and black&write! Writing and Editing Project to create and develop Australian stories
Queensland Literary Awards
State Library of Queensland proudly manages the Queensland Literary Awards in collaboration with sponsors, industry partners and the writing community. Winners take home more than $238,000 in prize money across 11 categories that include fiction, nonfiction, poetry and unpublished work. The Foundation works with organisations and individuals across Australia to fund these categories.
Glendower Award for an Emerging Queensland Writer
The Queensland Literary Awards thrive because of the support of sponsors, philanthropists and grantors. One such supporter is Mrs Jenny Summerson.
Mrs Summerson is proud benefactor of the Glendower Award for an Emerging Queensland Writer: "Coming from a family of printers and being a keen reader and member of book clubs, I know the important role books play in the lives of so many people. Queensland has so much talent and I am proud to support emerging writers through this award. I wish there could be more than one winner!".
Thank you to all our generous supporters - your trust and belief in our projects means the world to us.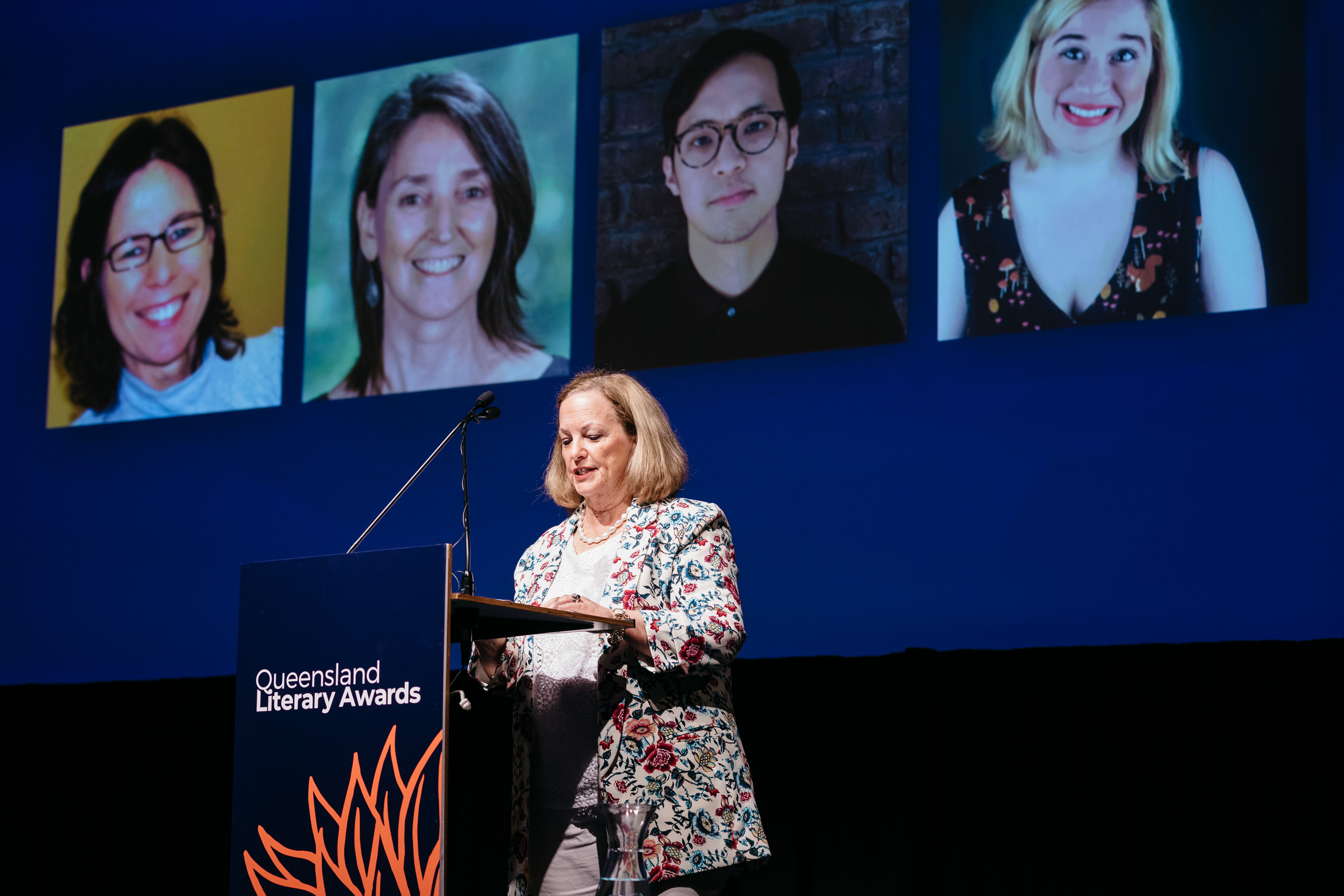 black&write! Writing and Editing Project
black&write! was established in 2010 to provide training for First Nations editors to work in the Australian publishing industry, and support First Nations writers in their career development. Some of the writers who have achieved successful through their involvement with the project include Claire G. Coleman ("Terra Nullius"), Ellen van Neerven ("Heat and Light"), Sue McPherson ("Grace Beside Me"), and poet Ali Cobby Eckermann. black&write! is the only project of its kind in Australia and is supported by the Australian Government through the Australia Council, its arts funding and advisory body; Copyright Agency Cultural Fund and The Lionel & Yvonne Spencer Trust. Click below to hear more about black&write!
Inspire stories
Support Australian writers and writing. We invite you to join with us and make a positive difference by becoming a State Library sponsor.
Learn more