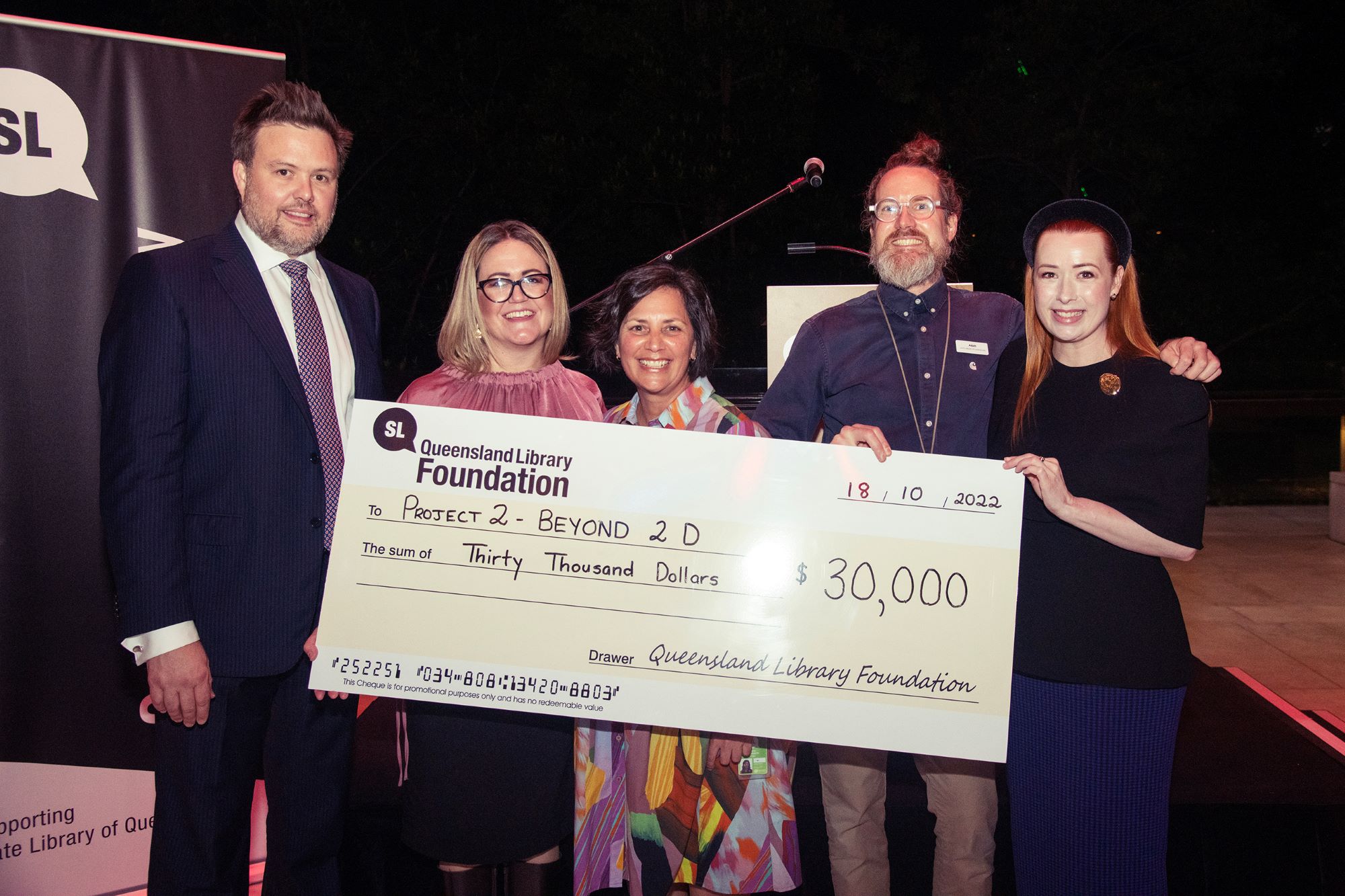 Congratulations!
The project, '2D to 3D: bringing collections to life' received $30,000 from the generous guests. The project was led by Natasha Ratajczek, State Library's Coordinator of Schools Engagement and Teacher in Residence. It will enhance student learning by making rare and valuable collection items more accessible to Queensland students. It will fund a 3D scanner to enable remote hands-on learning.

Thank you to Courtney Talbot, Vice-President of the Queensland Library Foundation and Andrew Baker, from Perpetual for being fantastic co-hosts and funders. Thanks also to every supporter for donating towards the important work of State Library of Queensland.
If you missed joining us in person, you can still support these vital projects by making a donation.
2022 Crowd Giving Projects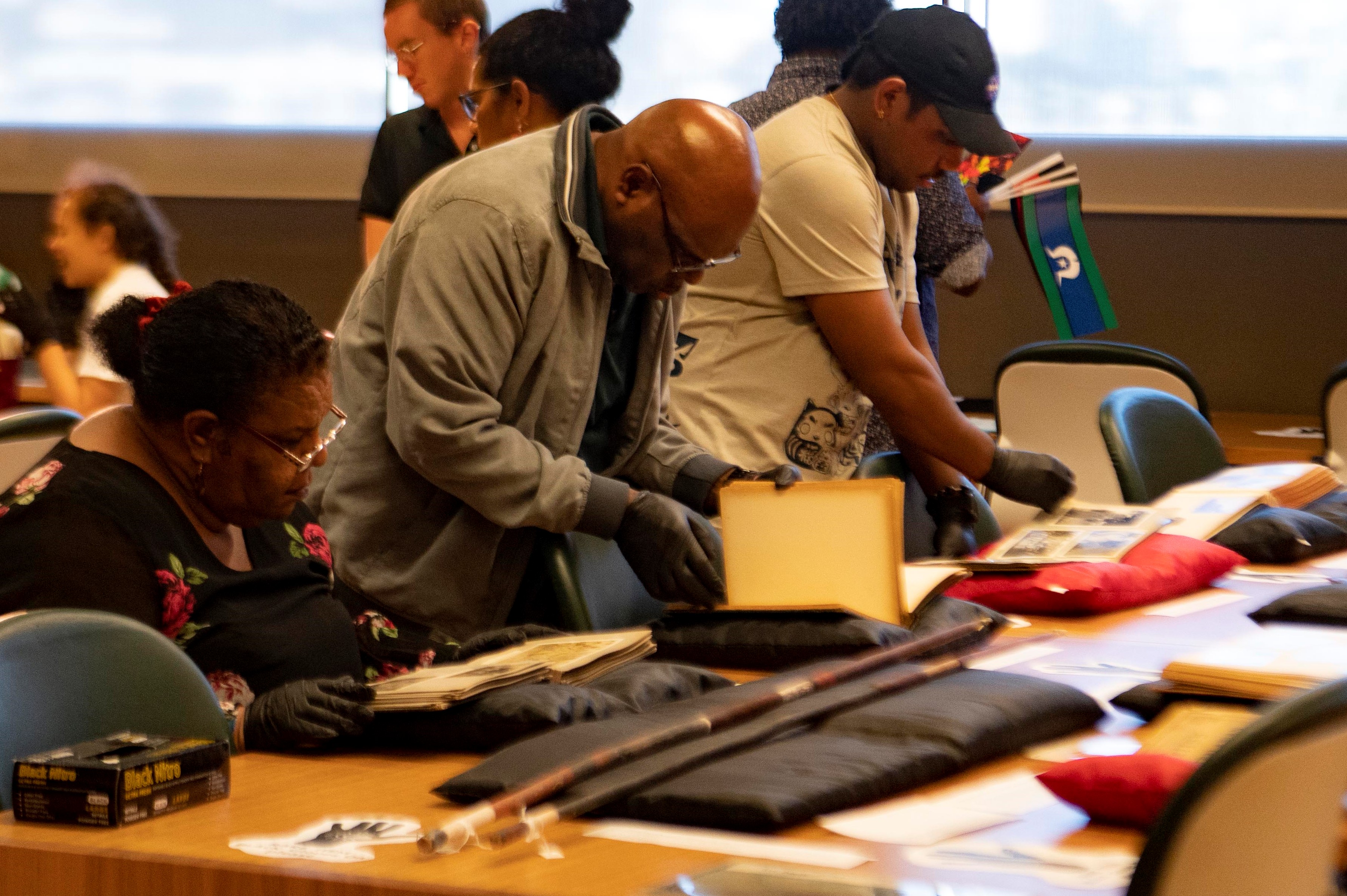 Collections on Country 
Our ongoing commitment is to deepen knowledge, understanding and connections with First Nations communities.
With this funding, State Library will work with community leaders to develop curated Black Gloves Experiences to explore collection items on Country across regional and remote Queensland.
Individuals will be invited to explore their cultural heritage and to share personal and family experiences and stories in meaningful ways, through items reflecting their own communities.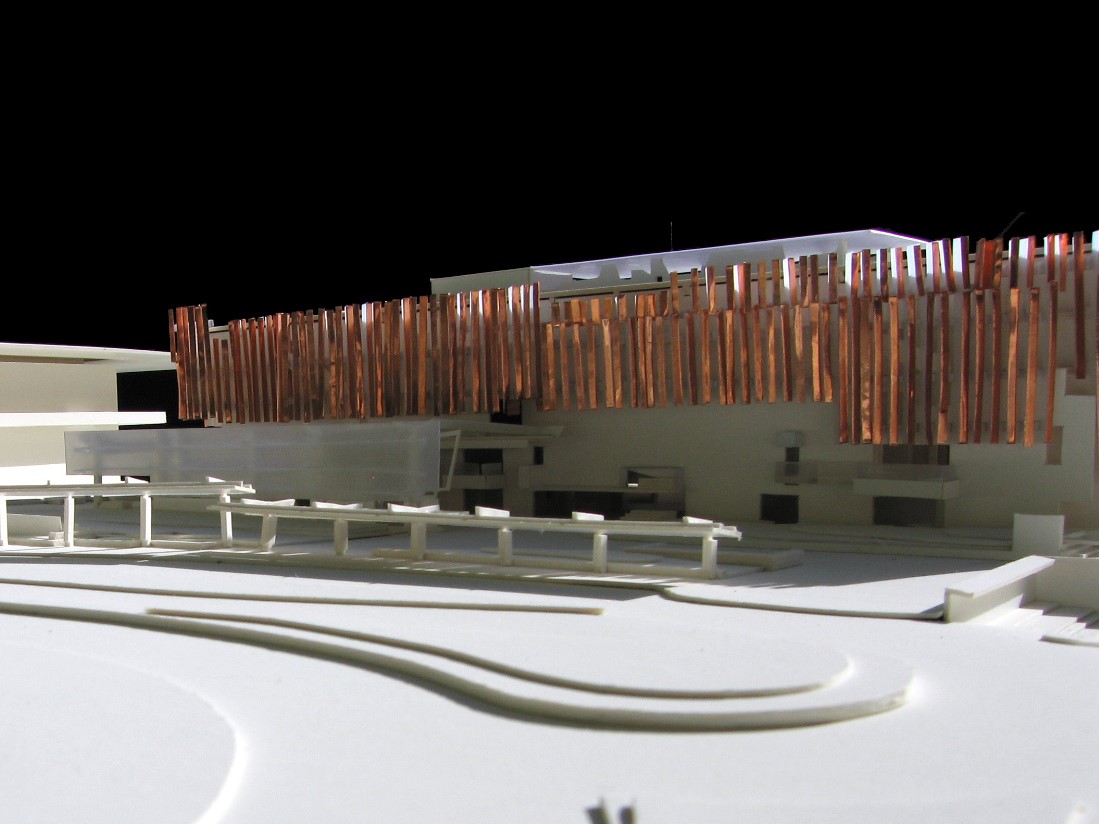 From 2D to 3D – bringing collections to life
This innovative project will enhance student learning while making rare and valuable State Library collections more accessible to Queensland students and beyond.
With funding we will be able to purchase a 3D scanner and create lesson plans to support remote hands-on learning. The 3D camera will capture details of State Library's unique and treasured collection items.
The 3D objects will be incorporated into curriculum-aligned lesson plans and enable the printing of replica State Library treasures either locally or via The Edge.
Put Queensland to a T on the road
The humble tea towel can be many things to many people – decorative décor, cherished souvenir, stylised reminder of a treasured time. Queensland to a T exhibition has provided a unique look into Queensland's culture and identity between 1950 and 2016, reflecting changing ideas and interests—and the stubborn longevity of some stereotypes.
Funding will allow the exhibition to go on the road – and with over 1,500 tea towels in the Glenn R Cooke textiles collection, they are the perfect material for communities to come together to reminisce, remember and see what comes out in the wash.